Words: Nathan Chadwick | Photography: Nyetimber
Concours on Savile Row is proud to announce Nyetimber as its official drinks partner for the event, which takes between May 24 and 25, 2023 at London's world-renowned home of British style.
For 35 years, Nyetimber has led the way in British winemaking, and it was the first producer of English sparkling wine to grow the three celebrated grape varieties: Chardonnay, Pinot Noir and Pinot Meunier. All of Nyetimber's wines are made from grapes grown across vineyards in West Sussex, Hampshire and Kent. The gentle, south-facing slopes allow for the best-possible exposure to the English sunshine, ensuring that Nyetimber's grapes achieve the optimum level of ripeness before harvest.
In 2022, Blanc De Blancs 2014 and Classic Cuvée Vintage 2010 won Gold at the Champagne and Sparkling Wine World Championships – the latest in a long line of awards for the company's wines.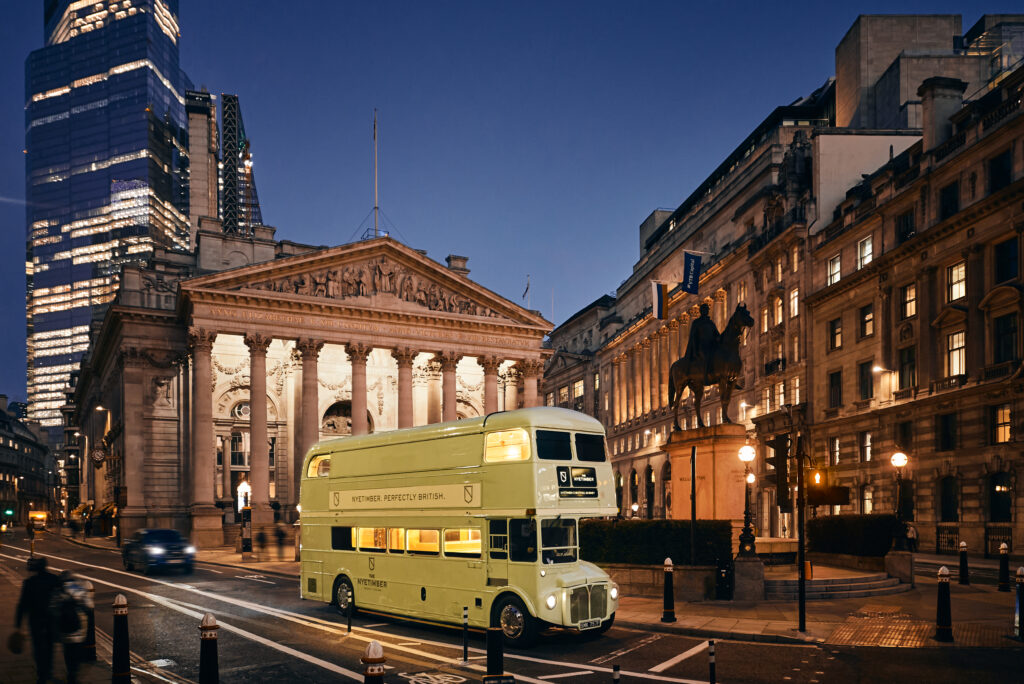 Nyetimber will be bringing the taste of British wine to the heart of Concours on Savile Row courtesy of a 1968 Routemaster. Situated on Burlington Gardens, the classic British bus offers the chance for invited guests to enjoy tastings. Nyetimber will also be on offer at the Royal Academy of Arts gala dinner on Wednesday evening, as well as the drinks reception on Thursday. Tailors will be serving a selection of Nyetimber wines at various events over the two days as well, and it will also be served at The Service, the coffee house, turned wine bar for the event, on Savile Row.
For more on Nyetimber, head here.