SECOND EDITION OF CONCOURS ON SAVILE ROW
December 1, 2023, Savile Row, UK
Hothouse Media confirms that second edition of Concours on Savile Row will run from May 24-25, 2023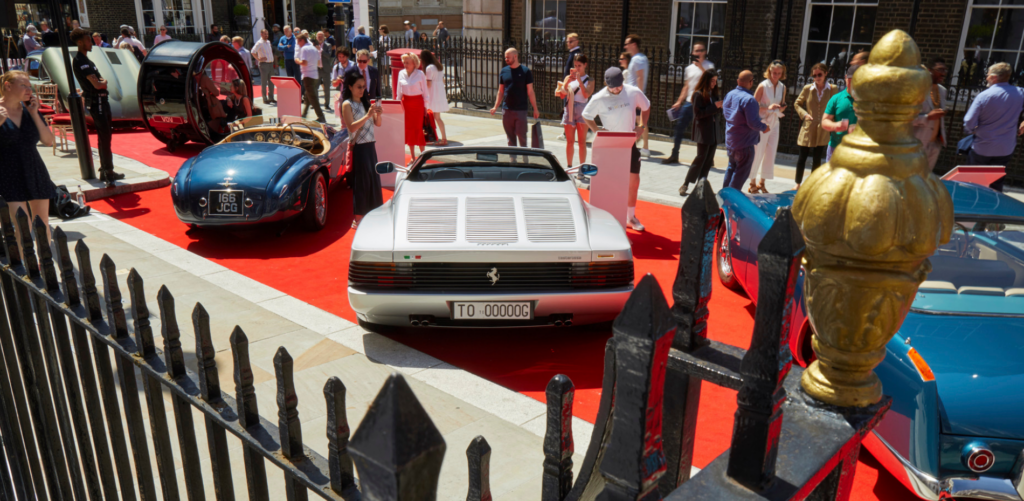 Following a highly successful first outing for the Concours on Savile Row, organisers Hothouse Media and The Pollen Estate have announced that the second edition will take place on the famous East Mayfair, London street on Wednesday the 24th and Thursday 25th May 2023.
The unique event drew over 6000 visitors to the renowned tailoring street in 2022, where 35 cars were on display from manufacturers and private collectors. The line-up was deliberately eclectic, with hypercars – including UK debuts for the McLaren Artura and the Czinger 21C – displayed amongst greats from some of the world's most famed collections. The free to the public event celebrated the long history that car manufacturers and tailors share, with many partnerships and collaborations entered into over the two days.
Tailoring houses along Savile Row hosted a series of talks, tastings and activations over the two days alongside their partnered manufacturers, exploring the relationship between craftsmanship and the art of bespoke, which inextricably links the realms of tailoring and automobiles.
Collaborations showcased during the event included Huntsman and Bentley, Dege & Skinner and Morgan, Hackett and Aston Martin, and Scabal and Caton among others. Each of these partnerships provided the unique opportunity to dive into the minds of these great brands, while also showcasing the heritage and history of the prestigious street and its relationship with the automotive world.
Looking forward to 2023, Geoff Love, UK Managing Director of organisers Hothouse Media, said "We were delighted with the reception that the inaugural running of the Concours on Savile Row received and the demand to make it an annual event has been overwhelming. For 2023 we will again focus on celebrating the highly skilled crafts associated with the very best bespoke tailoring and bespoke car manufacturing. Creating an environment whereby the sponsors, manufacturers and tailors can connect with one another and with a really high quality audience was a key part in the success of 2022 and something we plan to build on with some exciting new developments."
Jenny Casebourne, Head of Portfolio at The Pollen Estate, added "Concours on Savile Row is a fantastic opportunity to showcase the heritage of the street, with the tailors demonstrating the craftsmanship involved in the creation of a bespoke suit and to use the relationships they develop through the event to amplify that message to a global audience."
NOTES TO EDITORS
ABOUT HOTHOUSE MEDIA
Hothouse Media was born from the desire of its two founders, Geoff Love and David Lillywhite, to celebrate the best of the classic and collector car world through print, digital, and live event platforms.
ABOUT THE POLLEN ESTATE
The Pollen Estate owns 45 buildings in East Mayfair including the significant majority of both Cork Street, the London home of modern and contemporary art, as well as Savile Row, the global centre for bespoke menswear tailoring.