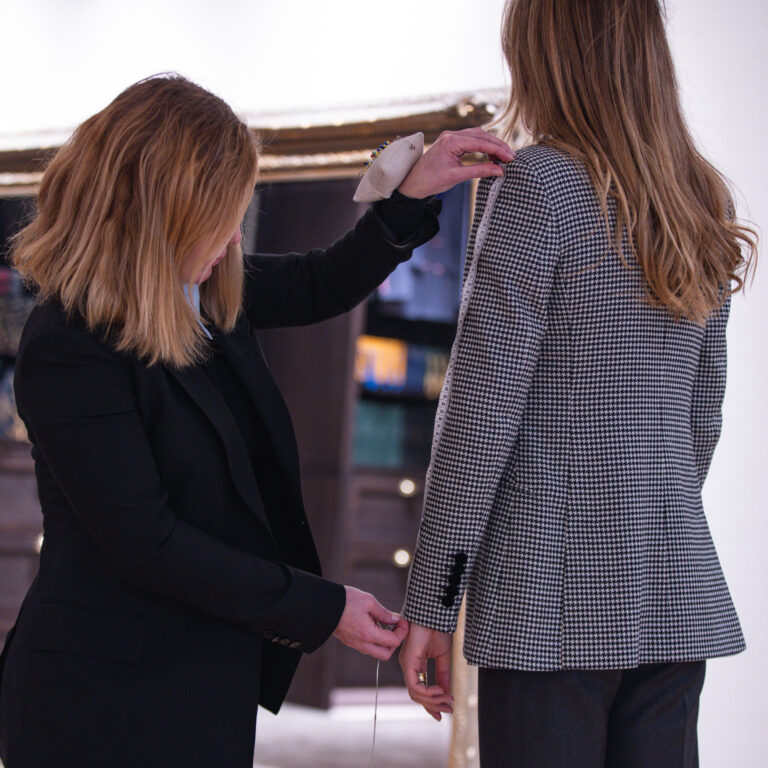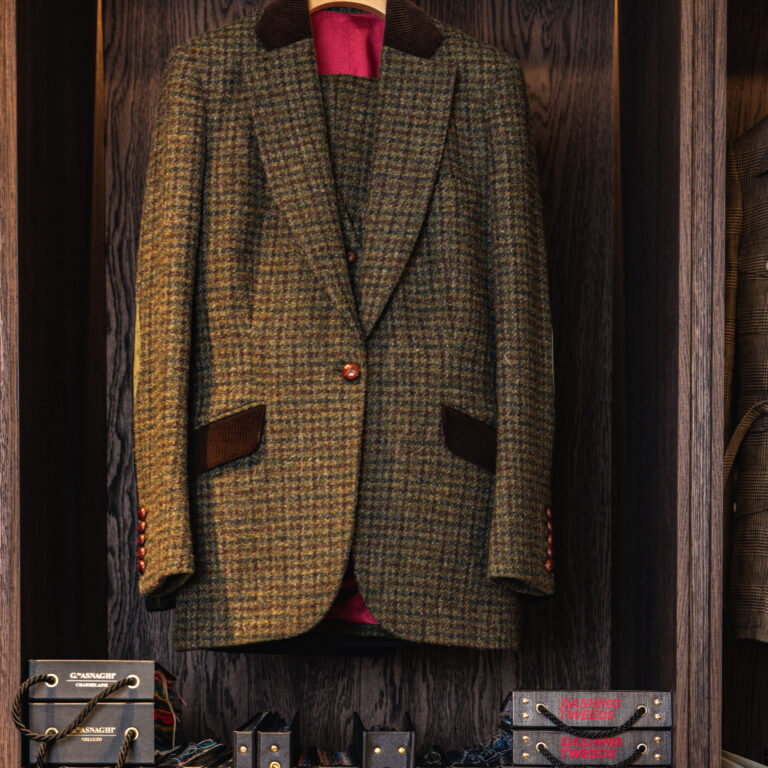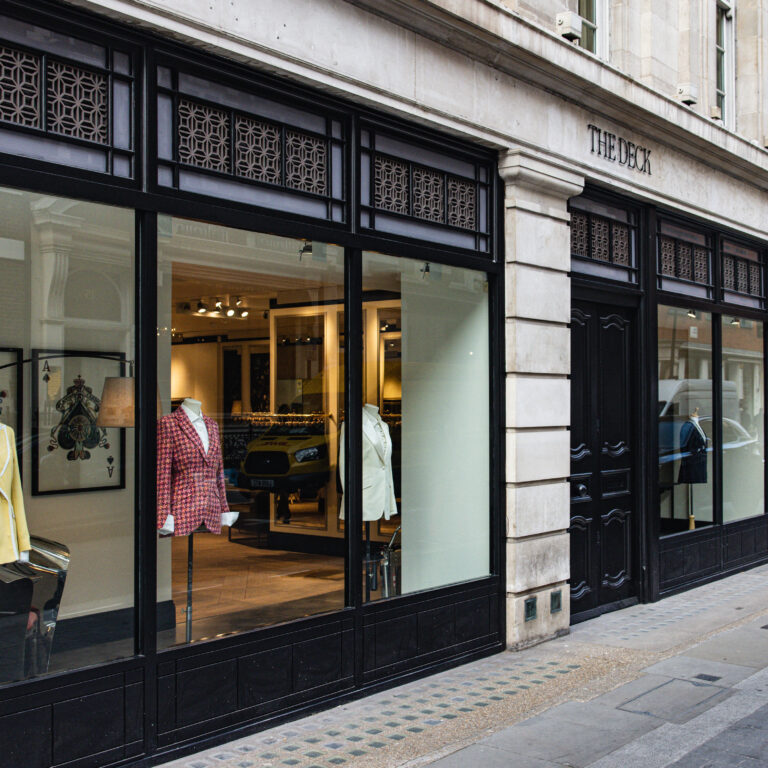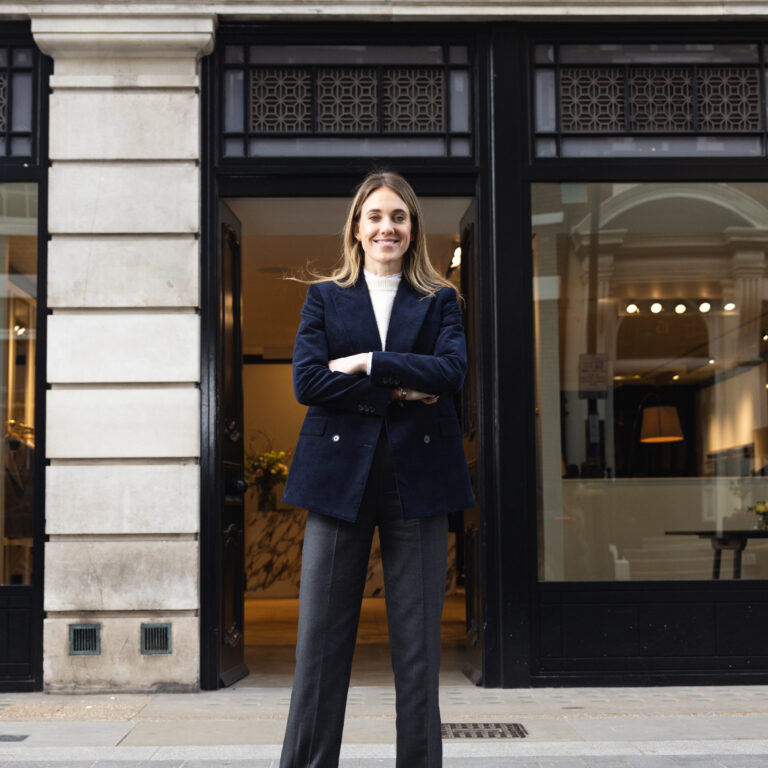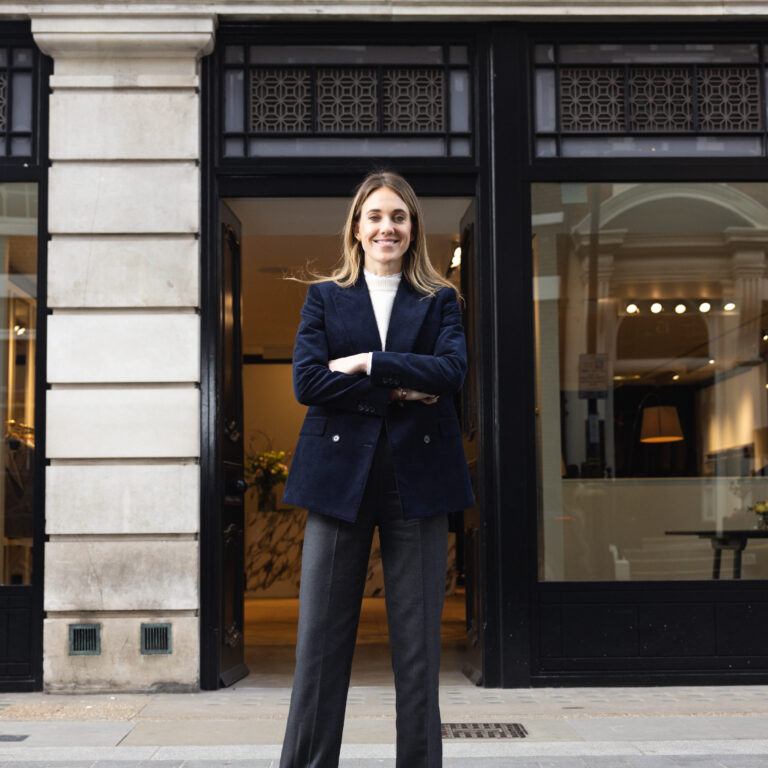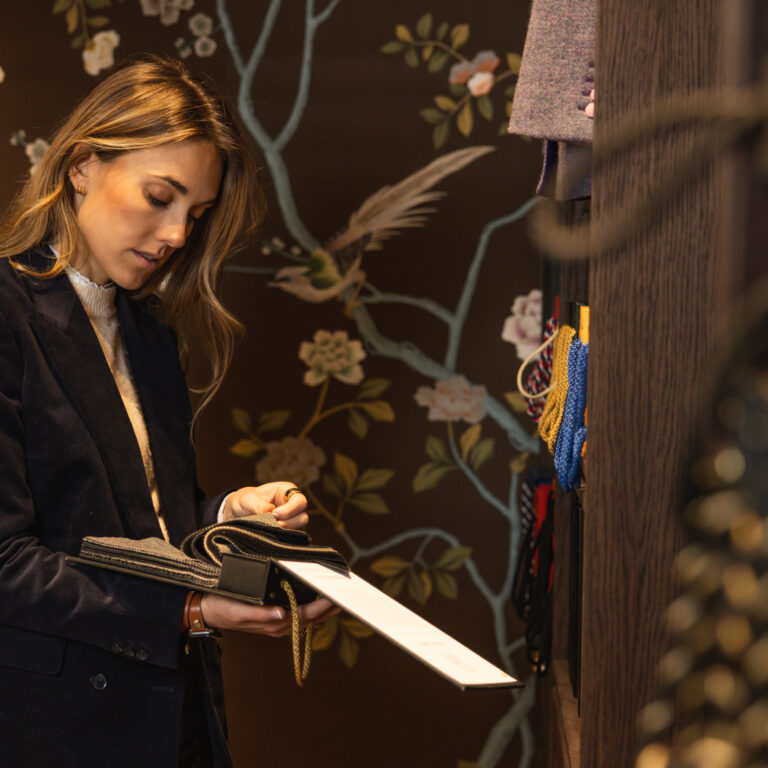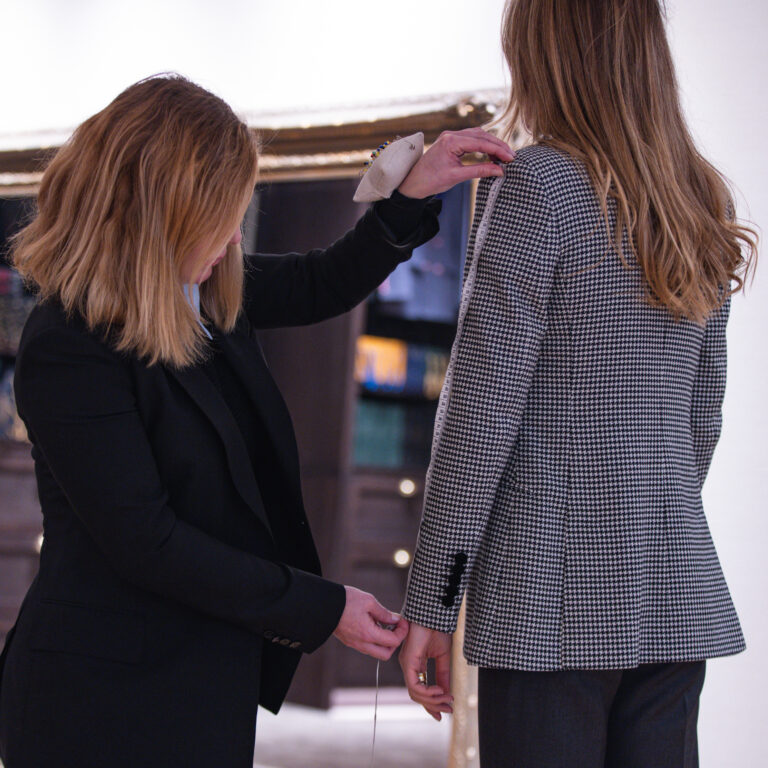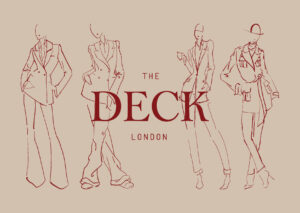 The Deck
In 2016 Daisy Knatchbull became the first women to wear top hat and tails at Royal Ascot. It was the reaction of the women and the press that further cemented for her that the beauty and elegance of all things sartorial was woefully unavailable to women. It has never been a better time to be a woman so opening a tailoring house exclusively for women on Savile Row amongst the macro trend of female suiting and rise of female empowerment couldn't have been more perfect.
 The Deck offer four styles of suits in the same way there are 4 suits in a deck of cards hence the name. It is also representative of 'reshuffling' the way people think about tailoring and prioritising women for the first time. Every suit comes with a little Ace of Spades stitched into the inner cuff of the right sleeve reminding our clients we all have an ace up our sleeve! 
The Deck London is Savile Row's first tailoring house with a shopfront for women. They craft exquisite tailoring exclusively for women, contoured to each unique silhouette. With a choice of over 8000 of the highest quality cloths from the Savile Row cloth merchants, The Deck also offer you the opportunity to bespoke your lining, buttons, styling details, thread and any monogramming. There are four silhouettes as a starting point, echoing the four suits in a deck of cards. Each silhouette can be interchanged and adapted to fulfil the needs of each client whether it's a suit for picking the kids up from school, heading to the office, meeting someone for lunch or a black-tie dinner. The versatility, durability and longevity of our suits take our clients from day to night. Each suit is bespokely made, they only make what their clients order, which enables The Deck to omit textile waste from our business. Keeping centuries old techniques and traditions thriving, a highly skilled team of artisans and tailors ensure that each piece is made to last not just for life, but for generations to come. Whether it's a three-piece suit, jacket, trousers, waistcoat or skirt we provide tailoring that stands the test of time, designed by the customer.
The Deck process begins with learning everything about the client. What she does, where she goes. You then try on the different styles and work out which jacket and trouser she prefers. From there the tailor takes measurements against blocks to create their clients own unique garment based on their choice of styling details, cloth, lining, button, even thread colour and monogramming. This is then sent to seamstresses in Portugal. One of the best European ateliers used by many of the Savile Row houses for their made to measure. The garment will then come back for what we call a 'baste fitting' where we check that everything is as it should and the client ask happy, it then goes away again and comes back for a final fitting where tweaks and adjustments can be made before the finished result and the client being the envy of all women!
---