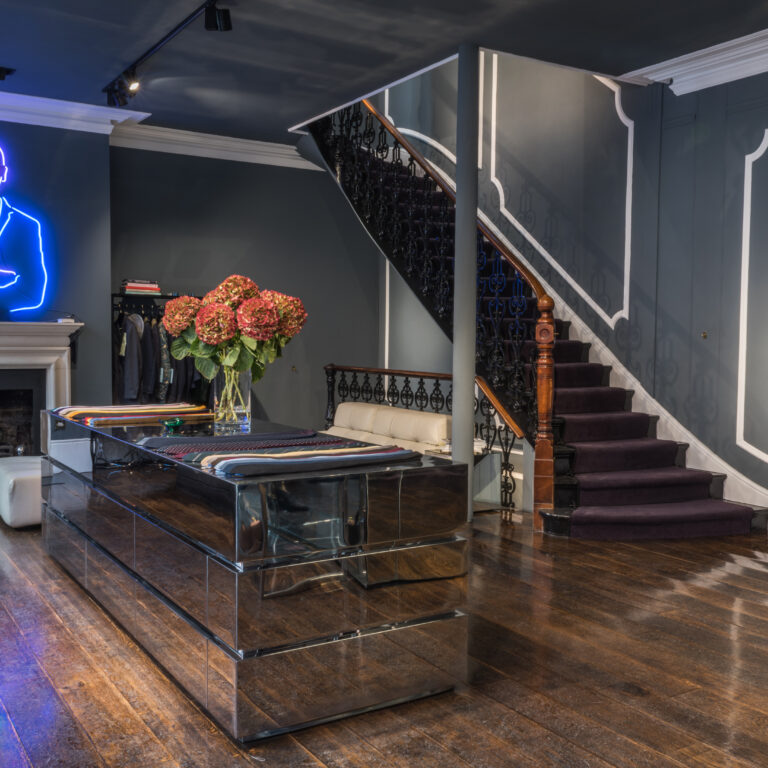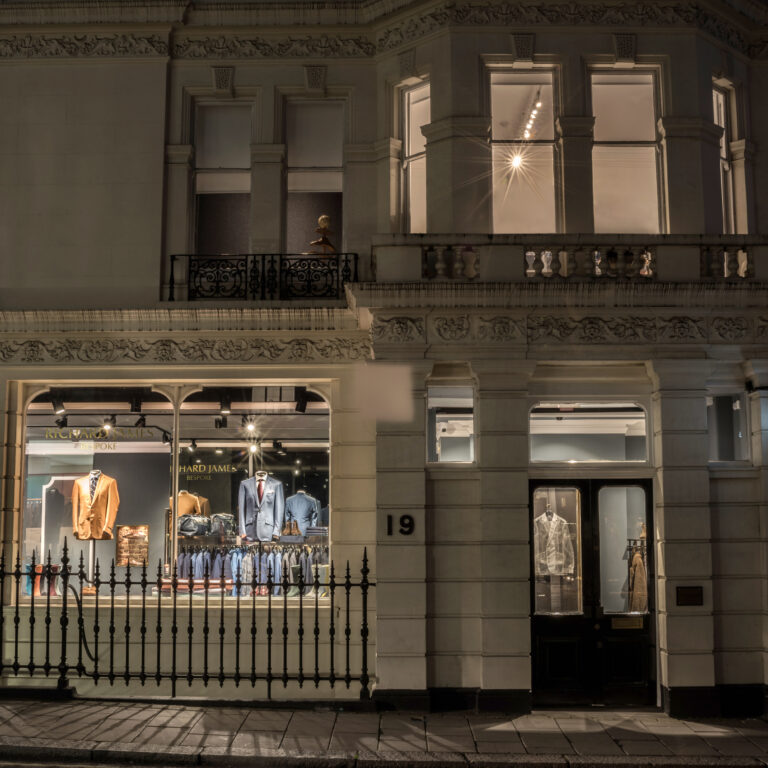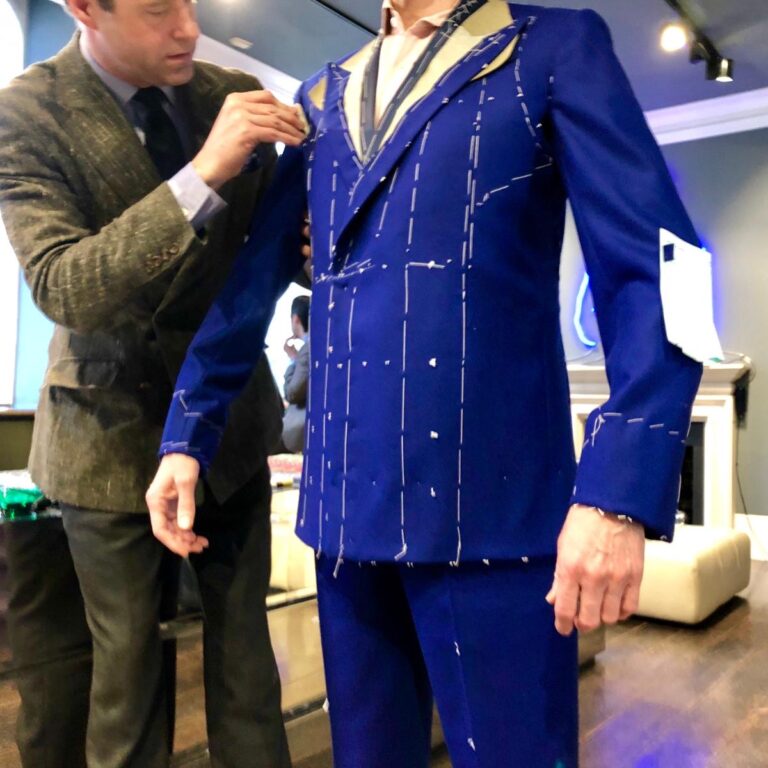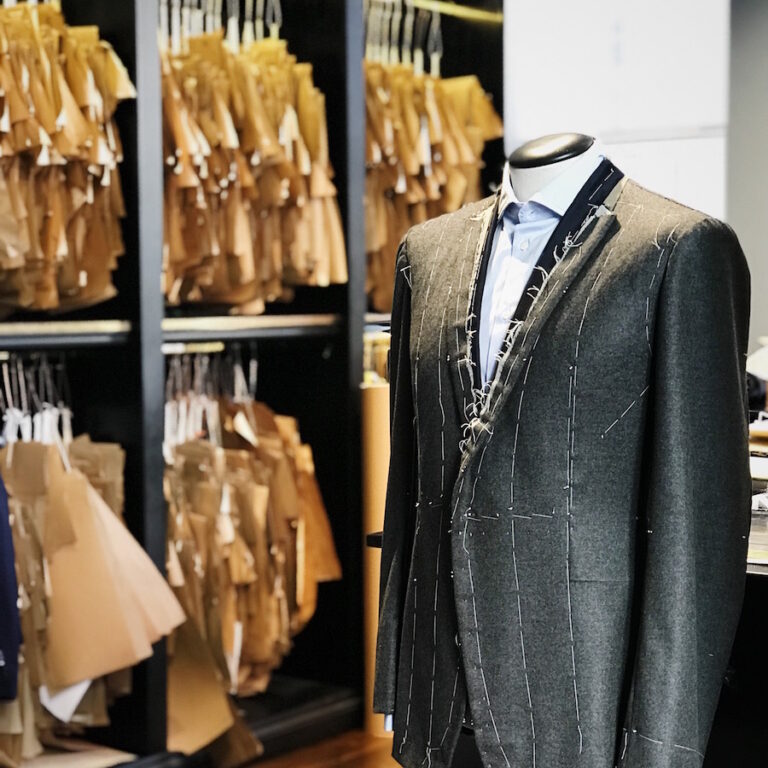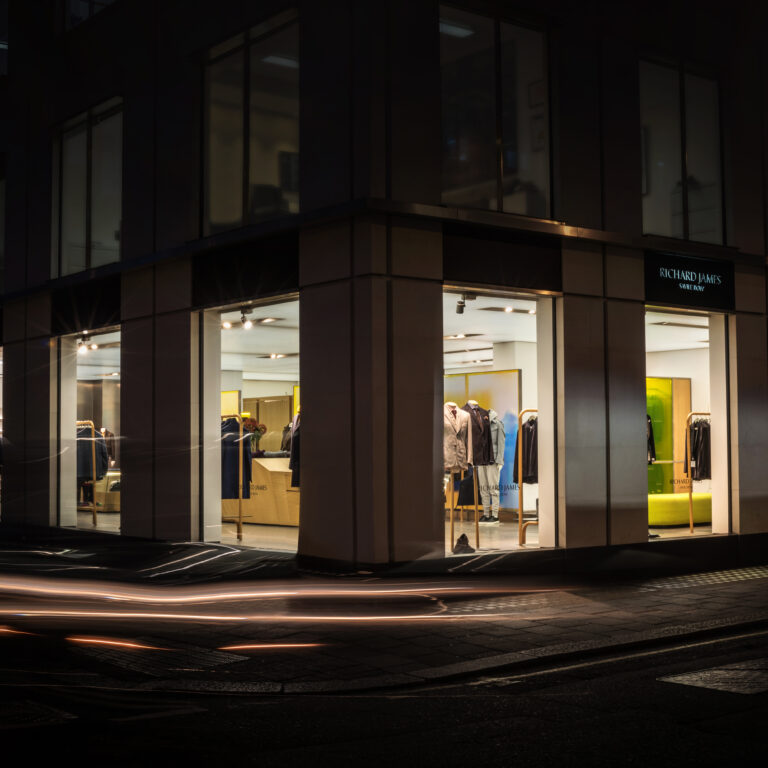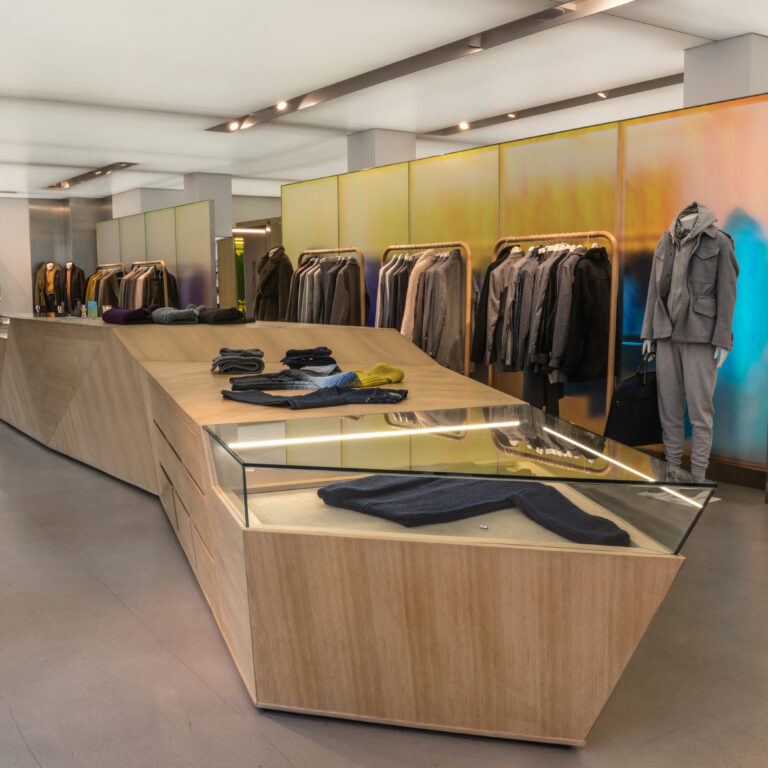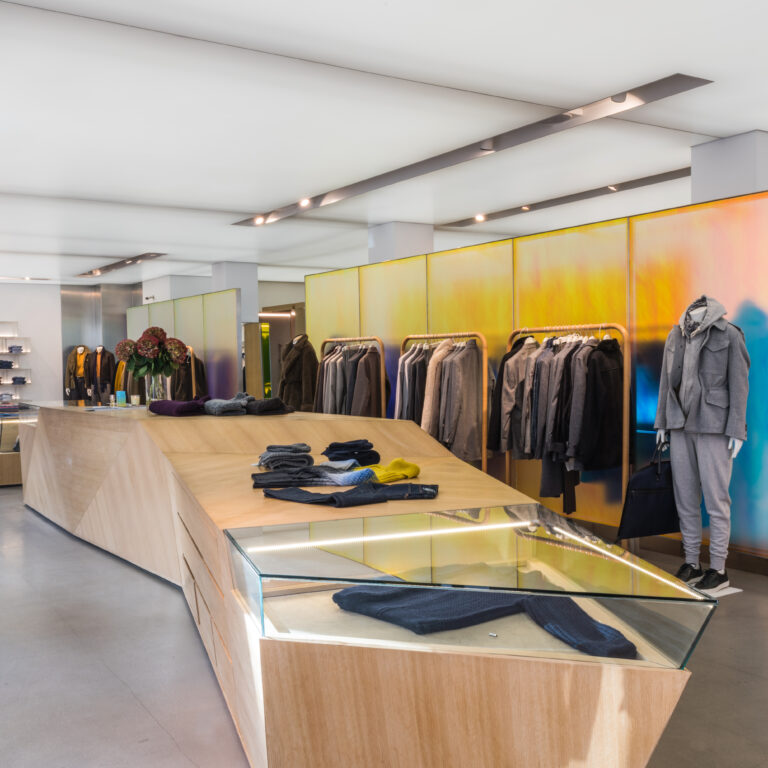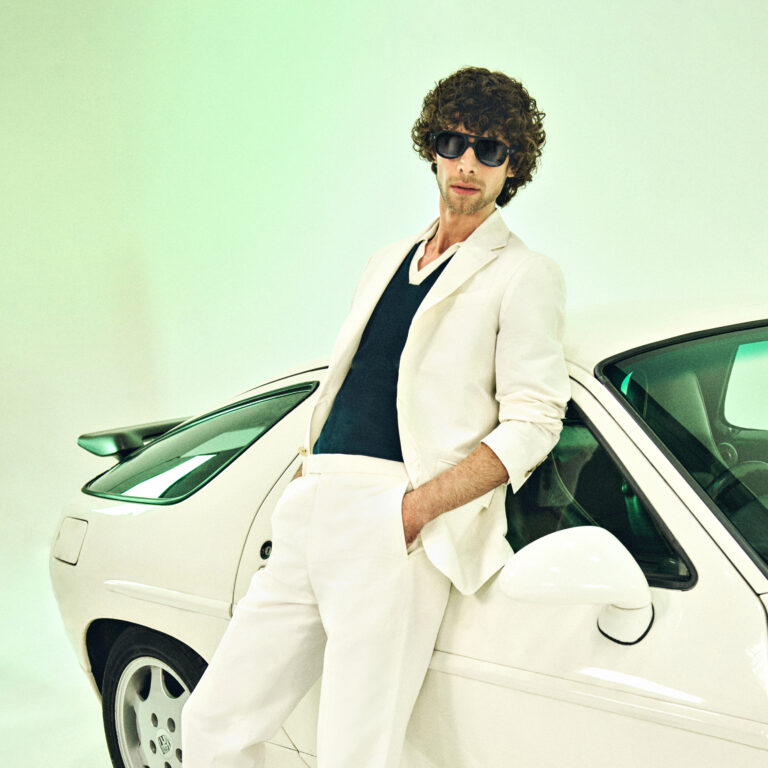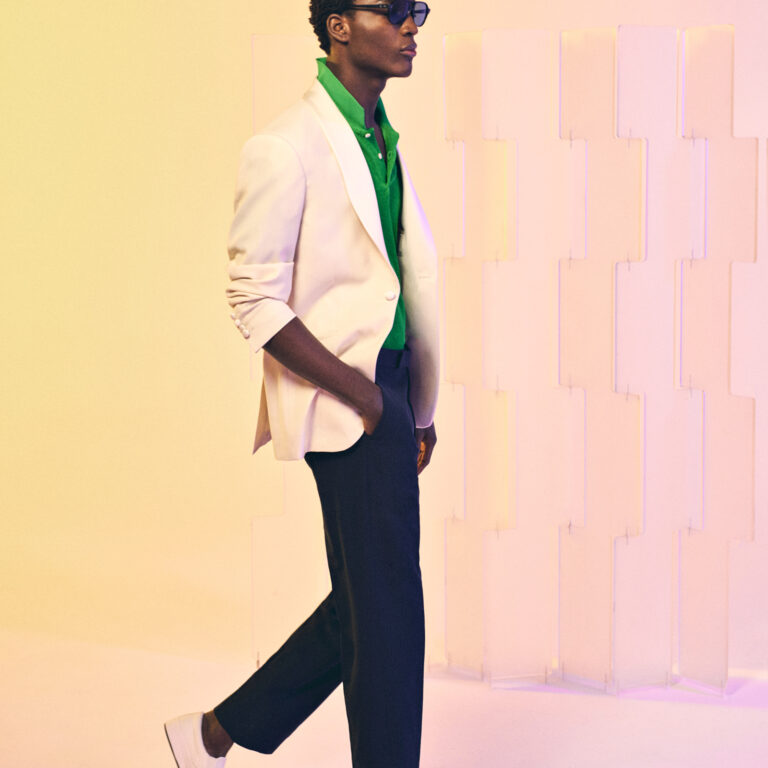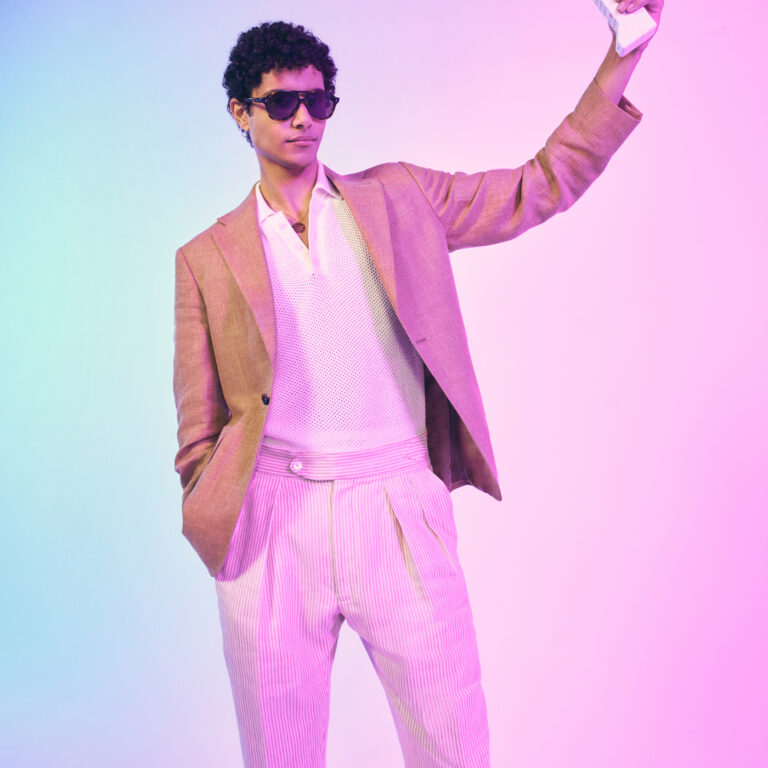 Richard James
Richard James is the only Savile Row tailor to have won the British Fashion Council's Designer of the Year award. Established in 1992, it was the first of the modernising New Establishment tailors on the street. Richard James now has a flagship ready-to-wear store and a dedicated bespoke store, and all its bespoke tailoring is produced on Savile Row.
Stormzy in Shantung silk for the Brits; the exquisitely cut wool twill suit that George Cooney took from the rail himself to add an air of sophistication to his Nespresso campaign; Elton John on and off stage, Prince William… Richard James has dressed some of the most famous personalities in the world.
Richard James now comprises both the mainline Richard James Savile Row ready-to-wear label and the black-label, handmade Richard James Bespoke label. And with flagship and bespoke-tailoring stores on Savile Row, an expansive New York store, stockists throughout the world, and a worldwide e-commerce operation, it has developed into a brand with an international reach and a distinctly multifaceted appeal.
Richard James recognised and respected the history of Savile Row and its unequalled reputation for craftsmanship, but set out to make it a more relevant, exciting destination. As has now been replicated by others on the street, the shop layout was sleek and open, and designed to showcase the product and make it accessible. And the staff were young, from fashion and art backgrounds, and selected on their understanding and appreciation of the product and ability to relate to the customer.
This fresh approach quickly attracted a younger, more fashion-conscious customer to Savile Row, a new generation that had previously looked to designer labels such as Comme des Garcons, Yohji Yamamoto, Jean-Paul Gaultier and Giorgio Armani. While the majority of Richard James customers were – as they remain – in their 20s, 30s and 40s, the underlying ethos appealed to a broad spectrum of men aged from 17 to 70: people of a certain attitude more than a certain age.
---