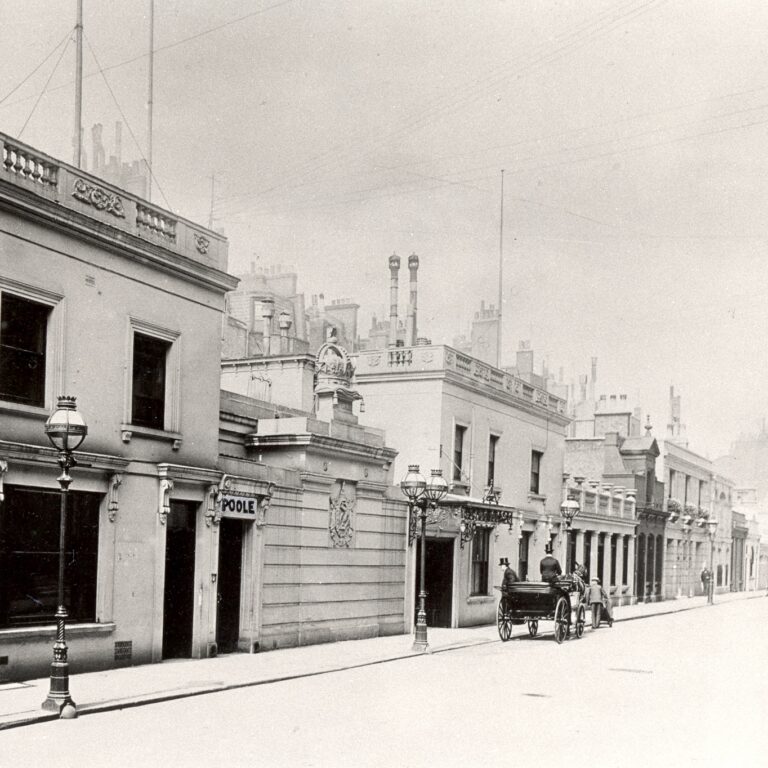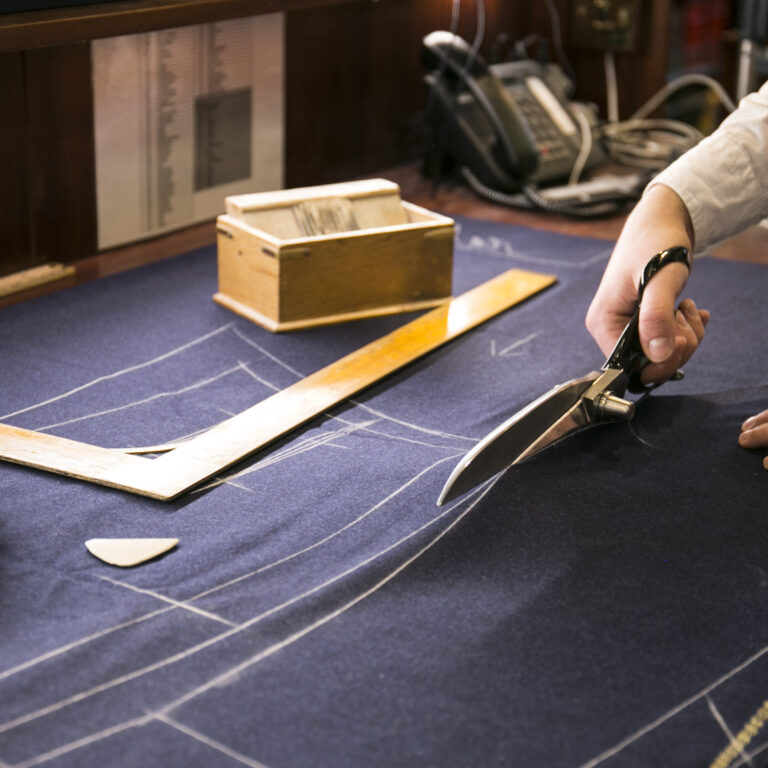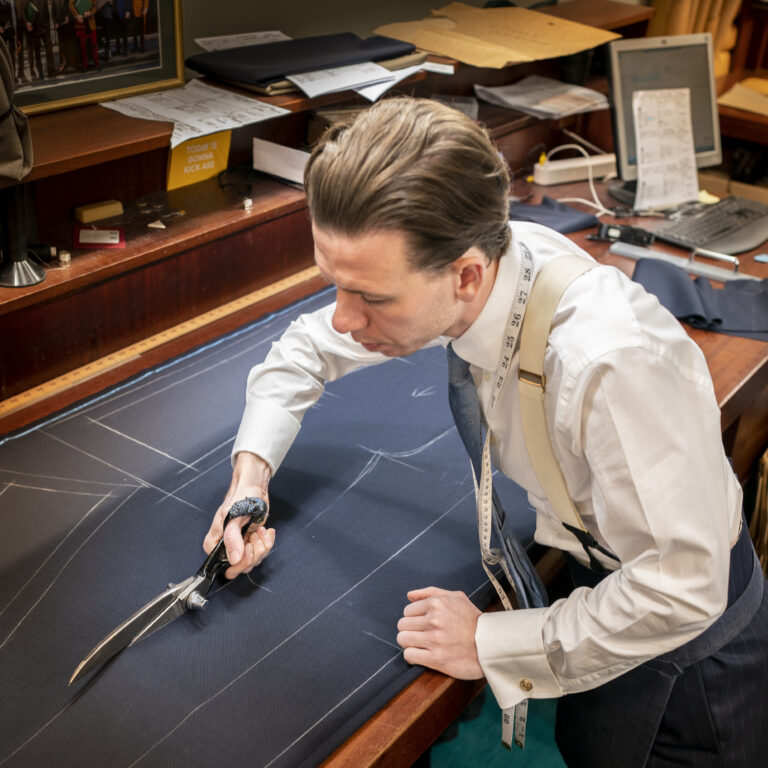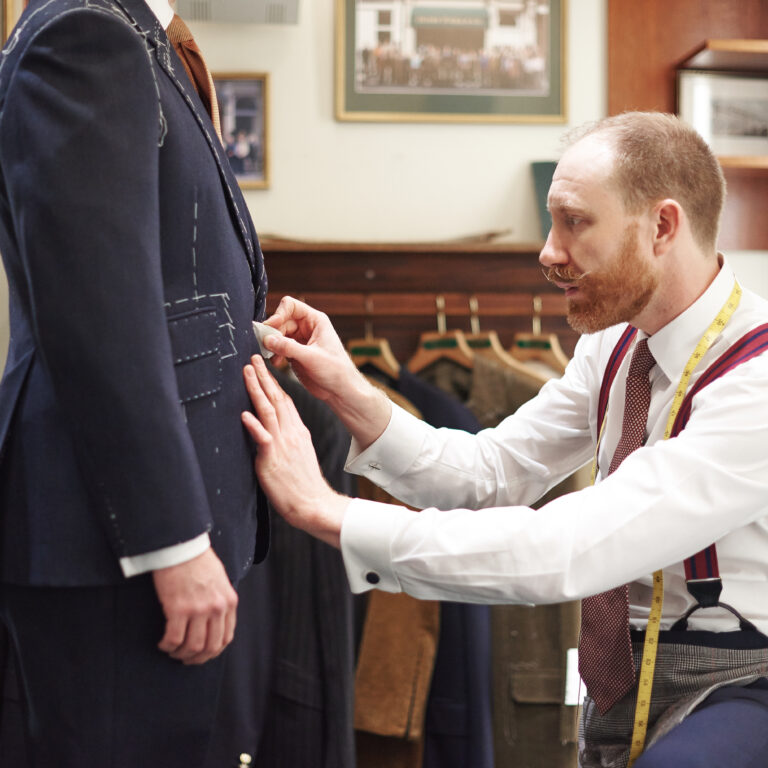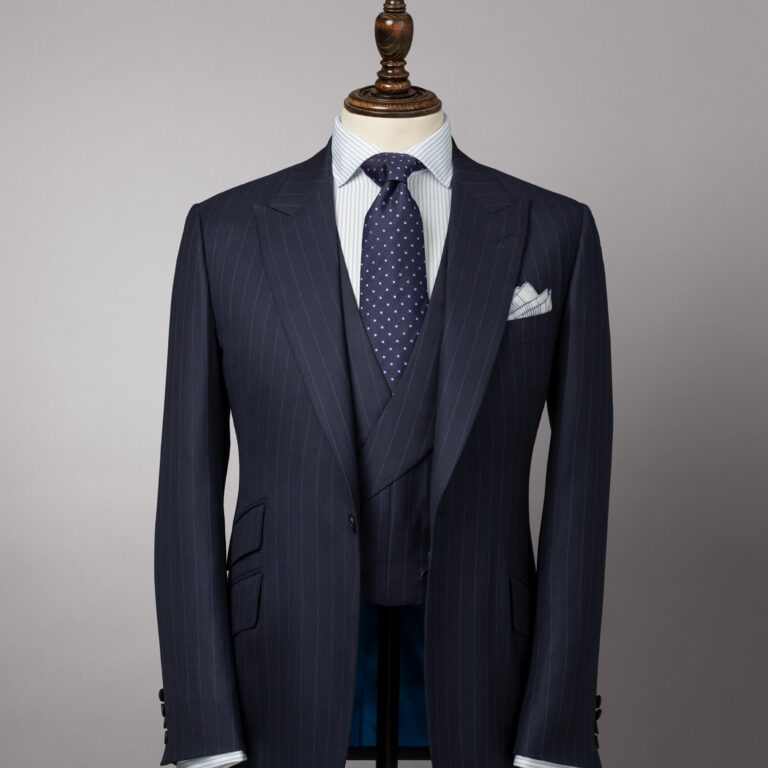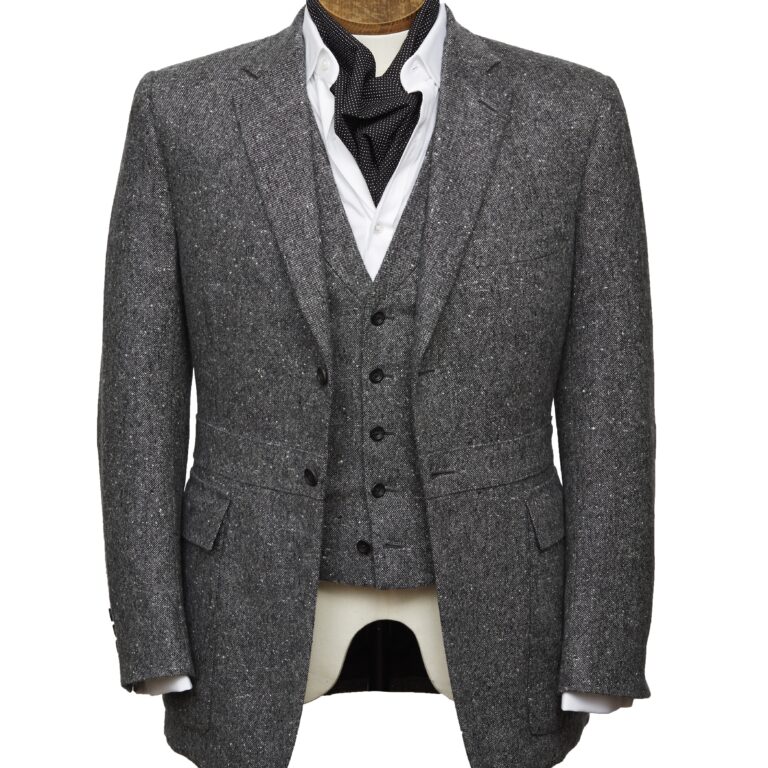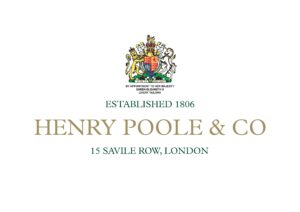 Henry Poole & Co
Established in 1806, Henry Poole & Co's origins can be traced back to James Poole of Shropshire, who came to London early that year to establish himself as a tailor and linen draper. Having joined the local militia, Poole was obliged to supply his own uniform. He quickly gained a reputation in military circles for the quality of his work, such that by the time of his death in 1846 his reputation was firmly established.
With the accession of his son Henry, the company expanded as Poole began to shift focus from the military to the aristocratic sporting set, bringing him into contact with the cream of society and eventually to the notice of the Prince of Wales, the future King Edward VII, who quickly became an established customer. Ever the trendsetter, in 1865 the Prince ordered "a short silk smoking jacket with trousers to match", which he wore in lieu of evening dress for informal dinner parties at Sandringham. The trend caught on: Poole and the Prince had established a new order of dress that would shortly be codified as the dinner suit as we know it today. Poole would go on to receive the Royal Warrant as tailor to the Prince of Wales, and later that of Her Majesty Queen Victoria, as well as that of the French Emperor Napoleon III, the Tsars of Russia, and virtually every crowned head of in Europe.
Today Henry Poole & Co maintains the tradition of supplying impeccable bespoke tailoring to discerning clients around the world, cut from the only finest fabrics available.
---