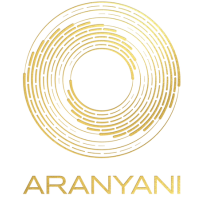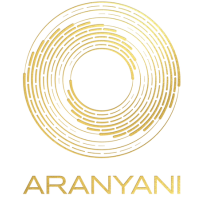 ARANYANI
Aranyani is India's first luxury handbag brand that draws inspiration from the rich heritage of Vedic Indian civilization, which has thrived for over 30,000 years. Aranyani is a symbol of exquisite craftsmanship, heritage artistry, creativity, and luxury. Aranyani's Atelier is a hub of collaboration between skilled artisans and craftsmen who create exceptional handcrafted masterpieces. Each product that bears the Aranyani name is a testament to the dedication and passion of our designers, craftsmen, and artisans. The name Aranyani means 'The Goddess of the Forest,' which is synonymous with the brand's focus on nature, positive impact, and quality. The design principles are inspired by nature and crafted by tradition.
Aranyani's products are not just accessories; they are works of art that embody the elegance and beauty of the natural world, incorporating unique design techniques such as hand embroidery with over 3000 stitches and seven patterns, precious gemstone setting to generate positive vibrations, hand painting, and 24 karat gold gilding on leather handbags. Aranyani's focus has always been on creating a positive impact at every touchpoint.
Aranyani is not just a brand that sells luxury products. They believe in creating products that are not only aesthetically pleasing but also embody a deeper meaning and purpose. Their products are meant to inspire and uplift, to remind us of the beauty and abundance of the world around us. Whether it's a handbag, small leather goods, or any other product from their collection, owning an Aranyani product is a statement of sophistication and elegance. It's an expression of your individuality, your love for the finer things in life, and your appreciation for the beauty and intricacy of the natural world.
---