Words: Nathan Chadwick | Photos: Royal Academy of Arts
This year, Concours on Savile Row is all about the Art of Bespoke – and fittingly, we've teamed up with the Royal Academy of Arts for a gala dinner and a seminar on Cars As Art.
For more than 250 years, the Royal Academy (RA) has championed art and design, led by the Royal Academicians. These are artists and architects who have been elected by their peers in recognition of their exceptional work.
The RA is also home to Britain's longest-established art school, RA Schools, and each year since 1768 the Academy has hosted the Summer Exhibition – the largest open-submission art exhibition in the world.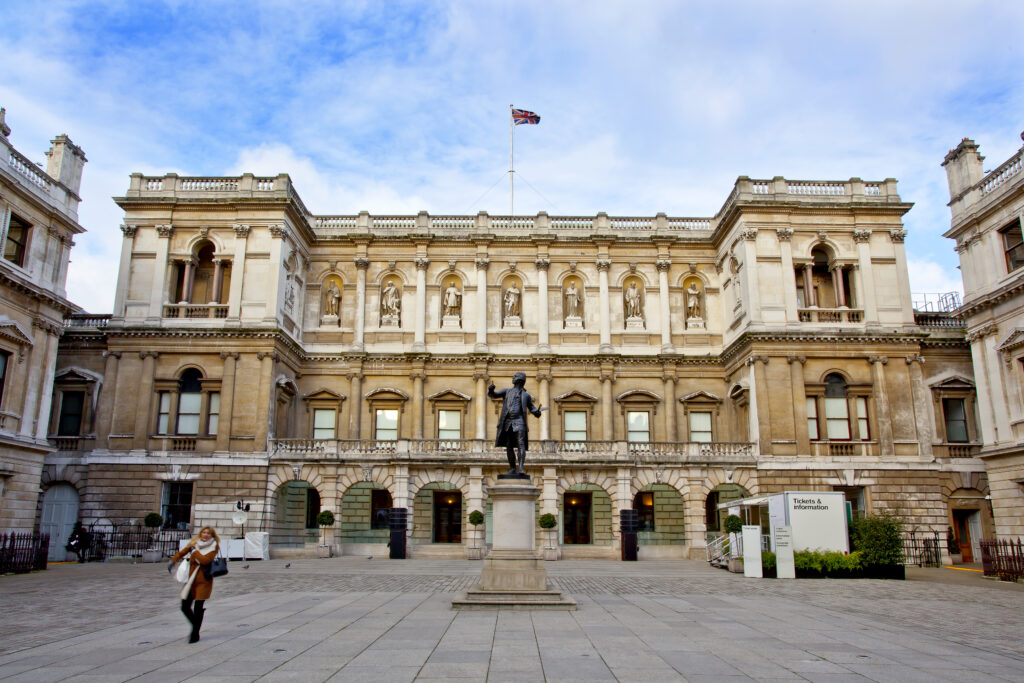 The RA hosts free displays throughout the year, as well as touring art exhibitions from around the world. The Royal Academy is currently displaying Souls Grown Deep Like The Rivers: Black Artists from the American South until June 18. This showcases unique African American artistic traditions and methods of storytelling. The exhibition brings together 60 works from the early 20th century to the present day, in various media including sculpture, paintings, reliefs, drawings and quilts, largely drawn from the Souls Grown Deep Foundation in Atlanta, US. This will be the first time many of the artworks will have been seen in Europe, and artists include Thornton Dial, Hawkins Bolden, Bessie Harvey and more.
From June 13 until August 20, there's a chance to take in around 1200 works of art at the 255th Summer Exhibition, while from July 14 you'll be able to see an exhibition dedicated to the architectural practice Herzog & de Meuron.
Unlike most art organisations, the RA doesn't receive revenue funding from the UK Government. Instead, it is reliant upon the support of visitors, donors and sponsors, and the Friends of the Royal Academy. In return for a yearly fee, you can enjoy free and prioritised access to all exhibitions, preview days, the members' lounge and much more, as well as support the work of the RA. More details are available here.