Words: Nathan Chadwick | Photography: Matt Howell/Net-Hero
Concours on Savile Row has teamed up with Net-Hero, a carbon-offsetting platform for motorists looking to become environmentally responsible drivers.
Net-Hero is powered by a database of millions of registered vehicles that allows drivers to accurately calculate the greenhouse gas emissions for new and classic cars. After entering their vehicle's details to calculate its carbon footprint, motorists can contribute to high-quality carbon projects by purchasing from the Net-Hero offset basket, developed with decarbonisation specialist BeZero Carbon. They'll then be emailed a certificate and a custom vignette to showcase their new status as an environmentally friendly driver from as little 0.2 pence per mile.
As part of the collaboration, Net-Hero will be analysing Concours on Savile Row to see how the event can be as environmentally sustainable as possible. We sat down with Dario Galli-Zugaro, Net-Hero's managing director, to see just how a show with cars at the centre of its ethos can truly be environmentally aware.
"What we do for our corporate clients, basically, is collect data regarding a company's or events carbon footprint. Based on that calculation, we then establish goals and initiatives to bring down those emissions. We then offset the emissions with high-quality carbon credits," Dario explains. There's rather more to it than that, though – and as the mainstream media has noted, some carbon-credit schemes are more credible than others. More on that later, but first – what are the scopes of emissions?

"Scope 1 would be the events direct emissions –" The scope 1 emissions for a concourse showcasing classic cars refer to the direct greenhouse gas (GHG) emissions generated by the event itself. These emissions are produced from sources that are owned or controlled by the event organizers, such as the generators and transportation vehicles used during the event" Dario explains. What about Scope 2? "These are indirect emissions caused by your organisation," he continues. "An example would be heating or air-conditioning for a tent, or a PA system – it's essentially your electricity & heating bill. Scope 3 emissions are generated by activities outside of the event, but which are still connected to it. These emissions are often more challenging to quantify and manage compared to scope 1 and scope 2 emissions, as they involve a range of different activities and stakeholders. – such as people coming to your event with their cars, shipping vehicles and materials to the site, air travel, hotel stays and so on. It's not your direct responsibility, even though you're holding the event."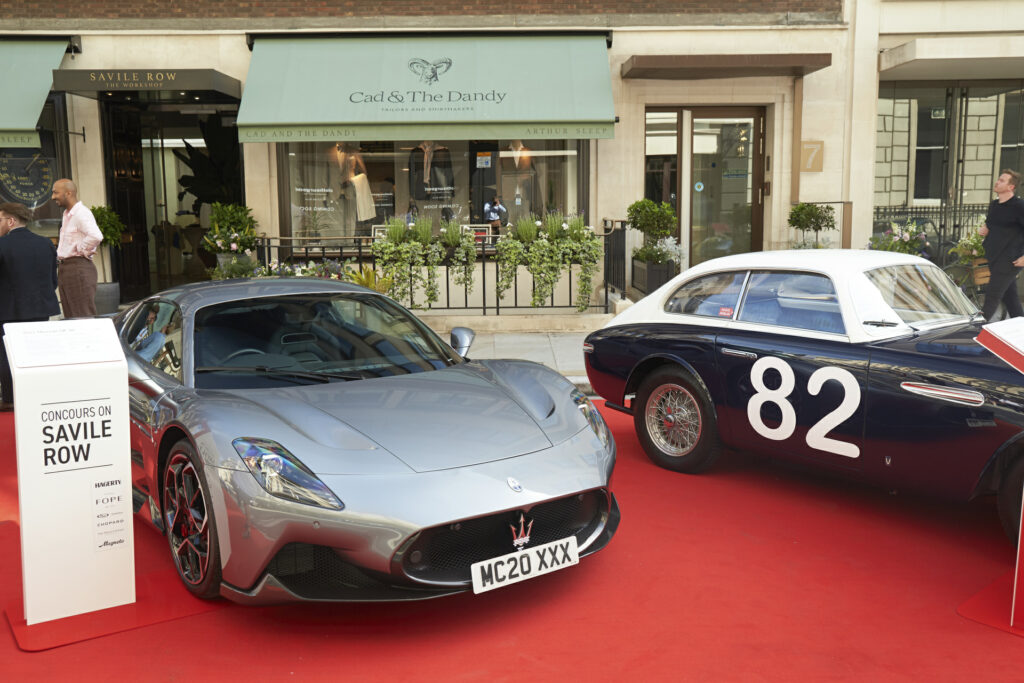 Dario says that Scope 3 is where 70% of the emissions show up, because they're out of an event's control. "You can take this all into consideration and take tangible steps to reduce your own emissions, but you can't do that for other people you're asking for services from, because it's not you that's really responsible," he explains. "The only thing you can do is estimate what these emissions are and offset that footprint or work with suppliers that are aligned with you company's mission." It's not all about instantly jumping to offsetting, however. Net-Hero calculates the data and works out a plan of action for future events. "If it takes place in 2024, based on our baseline assumptions we will use the data we collect to eliminate or reduce some of the emissions without just jumping directly to offsetting," Dario says. "Everybody wants to get that carbon-neutral tag on their website or on their presentations, but some tangible steps must be taken, goals and initiatives that can be set in place. We showcase how organisers can tangibly reduce emissions, for example using generators that are powered by renewable energy."
When it comes to carbon credits and offsetting, Net-Hero goes to great lengths to find low risk projects. "We do the due diligence, assessing the additionality and permanence claims of a project – we make sure the risk is being assessed so that we don't have any problems with false claims or political risk that might compromise the integrity of a project," Dario continues. "On top of that, we make sure that those carbon credits have co-benefits, that align with the United Nations sustainable development goals, protection of biodiversity and making sure indigenous cultures that are the custodians of those forests are involved. There are also other factors, such as creating local employment, gender equality, education and so on."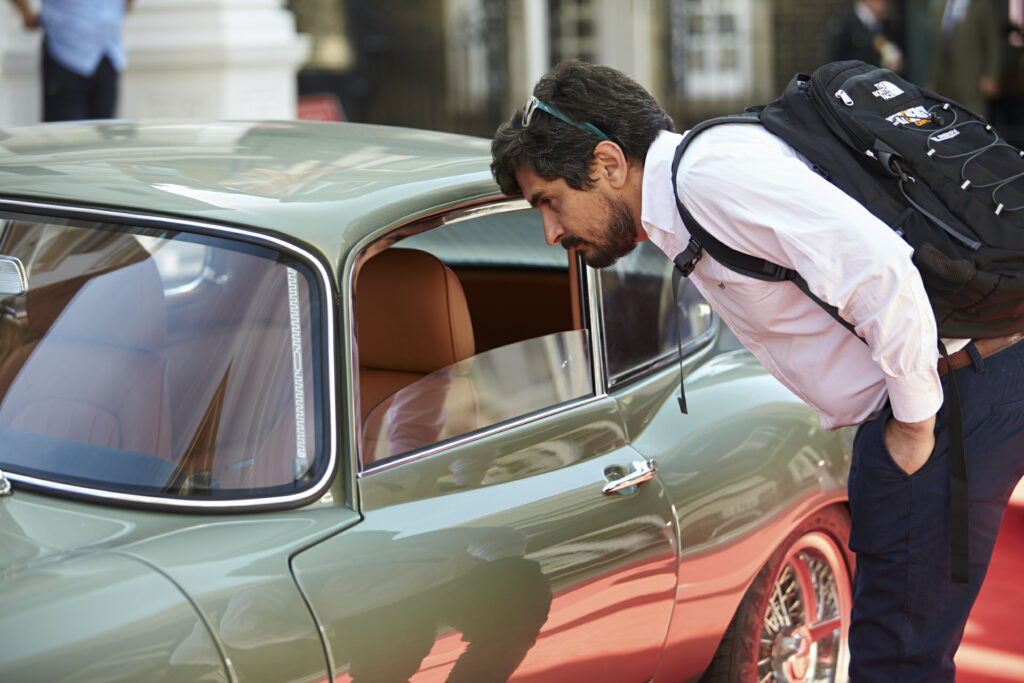 Carbon offsetting has recently had negative press; some projects are much more worthwhile than others and a key part of Dario's job is selecting the right offsetting programmes. "As with all new industries – and carbon offsetting is an industry – you have mission critical initiatives to protect 'natural carbon sinks' such as forests, peatlands and coastal mangrove forests" he says. "However, as soon as it becomes a financial instrument, everybody's eyebrows are raised – people start to wonder how they can make a profit from it rather than fully understanding the crucial role nature-based projects play in mitigating the adverse effects of climate change."

Several carbon projects in Africa and in South America have come under considerable scrutiny for their claims of additionality, permanence and over crediting (over-crediting refers to a situation where a carbon offset project receives carbon credits that exceed the actual emission reductions or removals achieved by the project. This can occur when the methodology used to calculate the carbon credits is flawed or does not accurately reflect the real-world conditions of the project. Over-crediting can also occur due to issues with monitoring, reporting, and verification of emissions reductions). Dario welcomes the extra attention to what he calls the "carbon cowboys" have attracted, because it will bring forward more regulation – and the extra scrutiny will weed out the false claims and enable the rapid scaling up of the legitimate ones. "I have to trust that the regulatory bodies are in place to attest to the legitimacy of the projects, such as Verra, Gold Standard or the American Carbon Registry," he explains. "We have to believe that the international project developers have done their part in verifying and certifying the credits. The next step is to have third party verification, such as Be Zero Carbon, which is a carbon-rating firm that measures the risk of the claims being made by projects."

The scope of this rating is not just with regards to the leakage of carbon or the viability of the project, but the wider political challenges to the project. "A lot of these projects are in the Third World – political stability comes into question," Dario says. At the time of our interview, he was in Colombia, where the political landscape in 2022 has changed from right to extreme left. "The new administration wants to nationalise everything, and a lot of the carbon projects are now at risk of becoming Colombian government property – so there's a political assessment of the projects that has to be done, an extra layer that we use, much like a bank or a stock market analyst such as Moody's or S&P."

Dario takes an active role in inspecting projects on the ground, and recently went to visit the blue carbon project "Vida Manglar", Colombia's showcase coastal mangrove forest. "There's an established methodology consistently measuring the carbon that's being sequestered by these mangroves," he explains. "The money generated by the sale of carbon credits is crucial financing for the continuation of this project. We need to get 52 billion tons of C02 out of the atmosphere per year if we have a fighting chance to keep the temperature growth below 1.5 degrees; even though this is a small project, it's essential that projects such as this are properly monitored, replicated, protected and scaled up" However, maintaining the projects is also a critical factor. "There's also the sustainability aspect, with regards to having local communities being involved," says Dario. "When I sit in a classroom with the children from the local communities, and they are learning about the impact the project is having, a lot of them told me want to grow up to become the guides or scientists working on the project. It's fantastic to see. They've had locals who were illegally cutting down trees converted into custodians of the forests."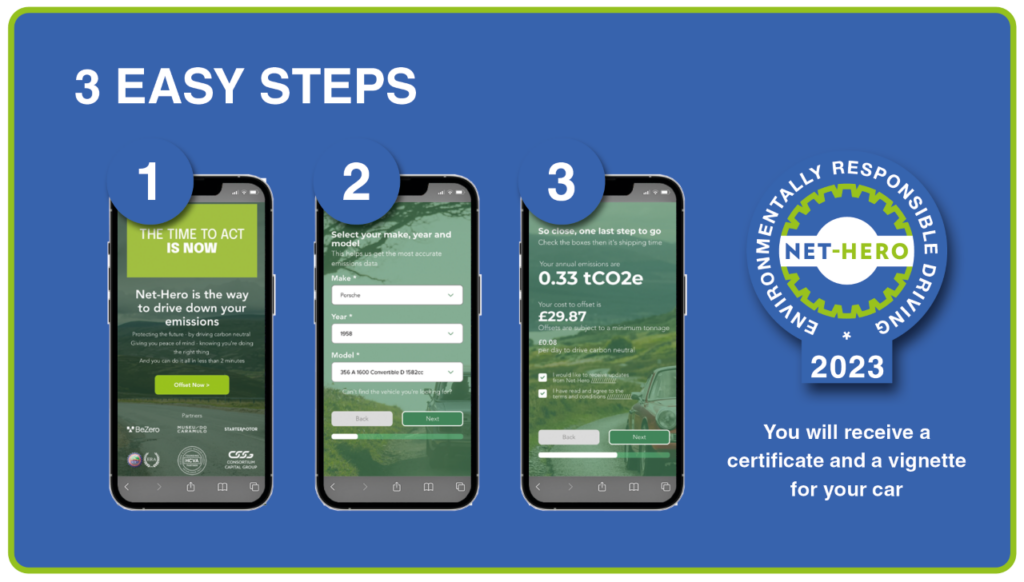 The third angle is biodiversity, as he explains. "In this case, we've seen the reintroduction of animal species that were being poached – it was incredible to see alligator poachers turned conservationists."

For all of the successes, there are also failures – and the constant monitoring of projects is a big part of Dario's job. "You have to constantly monitor the projects as many have borders with high-risk areas of deforestation or land conversion. We constantly look at a geospatial image and find that a portion of the forest is missing. There's constant risk – that's why nature-based solutions, while essential, are not the only solution. You must incorporate other carbon-capture solutions." One example is enhanced weathering, the use of chemically treated limestone that captures C02, which can then be stored underground permanently. "There is a nice narrative to saving the rainforest, indigenous communities, orangutangs, toucans and so on," Dario admits. "However, methane capture, biochar and direct air capture are extremely important technologies that have to compliment nature- based solutions. The credits from these technologies are in high demand and are considerably more expensive. There has to be a global, cohesive effort that combines nature and technology based carbon capture if we are to have a fighting chance at winning the battle against the adverse effects of climate change."  Dario says there's no single solution to becoming carbon neutral. "It's like the tailoring on Savile Row – first you want to get proper measurements, which would be the carbon footprint, then you decide the details of your suit, which would be how you plan to reduce those emissions, the last part is getting the 'suit', the offsetting," he says. "But we can't just be offsetting – there has to be tangible goals and initiatives put in place. Hopefully we're setting the stage for businesses and organisations to conduct themselves in an environmentally responsible way."
Find out more about Net-Hero here.