Words: Nathan Chadwick | Photos: Morgan
The Morgan Motor Company is once again heading to Concours on Savile Row, teaming up with tailor Dege & Skinner to present its hand-crafted motoring masterpieces.
You'll be able to see the Morgan Super 3 up close, alongside the Plus Six, while Morgan and Dege & Skinner guests can look forward to hosted events within the tailor's premises.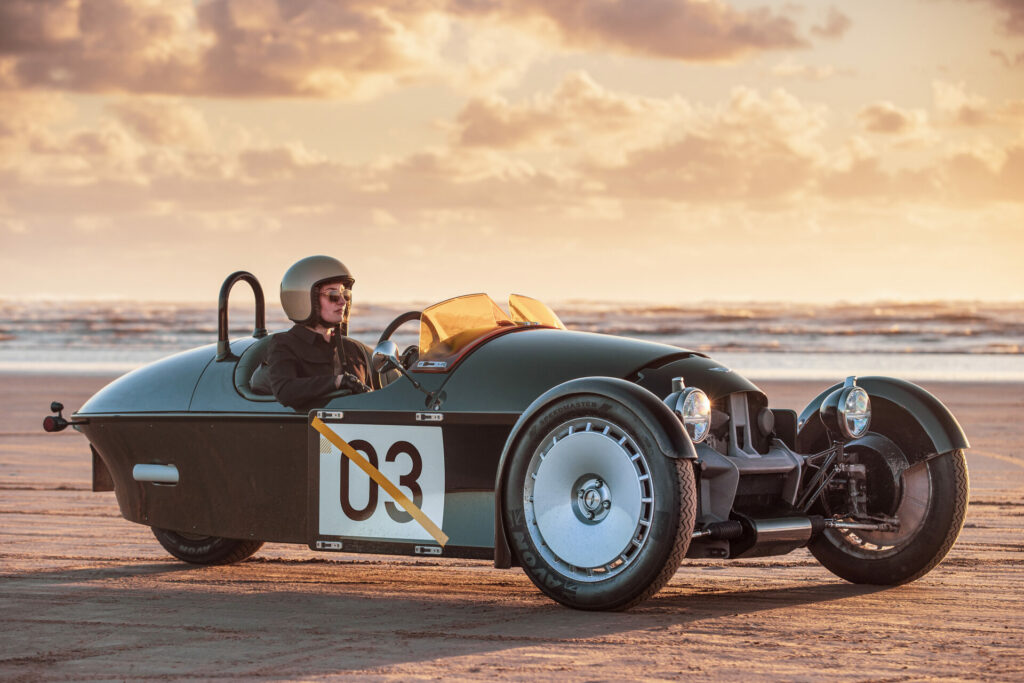 The Super 3 continues the 113-year legacy of three-wheeled Morgan vehicles. Introduced in early 2022, it's powered by a 1.5-litre Ford three-cylinder engine that significantly exceeds the power and performance figures of previous Morgan three-wheelers. This increased velocity reflects the car's design language, which draws inspiration from the jet age – an era in which function influenced form and horizons were broadened. The Super 3 is suitably bespoke – it has been designed with a limitless combination of options and accessories for owners to tailor their individual vehicles.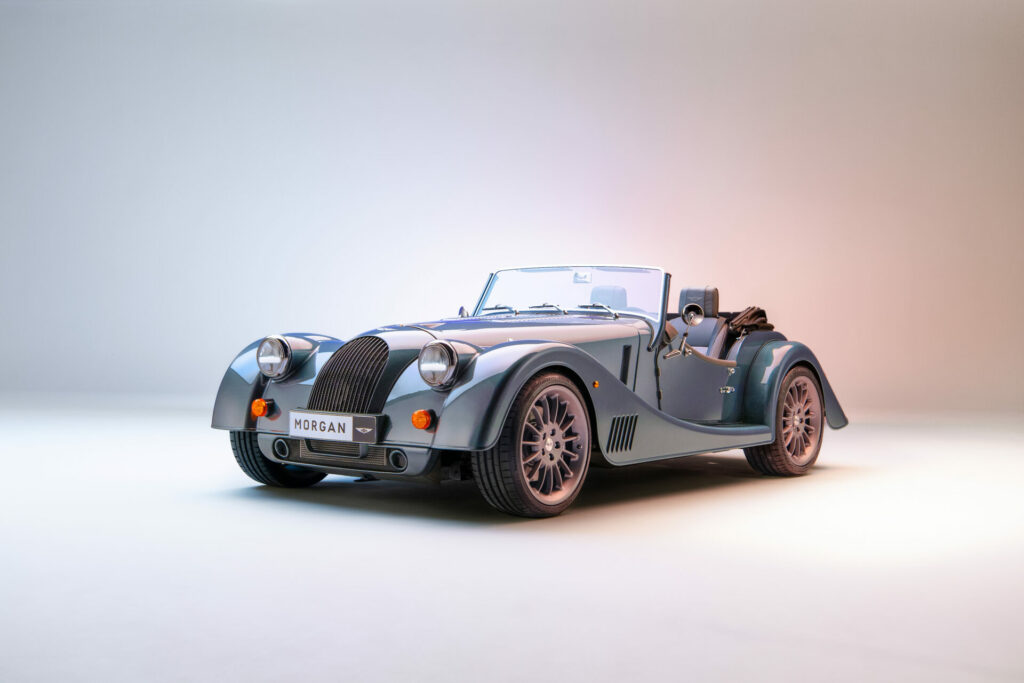 Coachbuilt on the company's lightweight CX-Generation bonded-aluminium platform, the design of Plus models is timeless and enduring, but where the Plus Four is a more classic approach to the Morgan legend, the Six embraces a more contemporary aesthetic. Very recently upgraded, the interior features a new formed-aluminium dashboard and instrument panel, which can be specified in matte silver, matte black or matched to body colour. A model designation can now also be specified on the passenger side of the dashboard. The dash is home to new instruments that feature fresh face artwork, while the instrument artwork is simplified and draws inspiration from premium timepieces.
In addition to the new instrument artwork, a new LCD information display screen has been incorporated into the dashboard design. A solid-wood lower rail coordinates with the centre column and is situated beneath the aluminium dashboard. Configurable in a range of finishes and colours, each wooden section is meticulously hand-crafted by Morgan's skilled craftspeople. Beneath the wooden lower rail is a new glovebox, which is trimmed in matching leather and houses USB power sockets inside.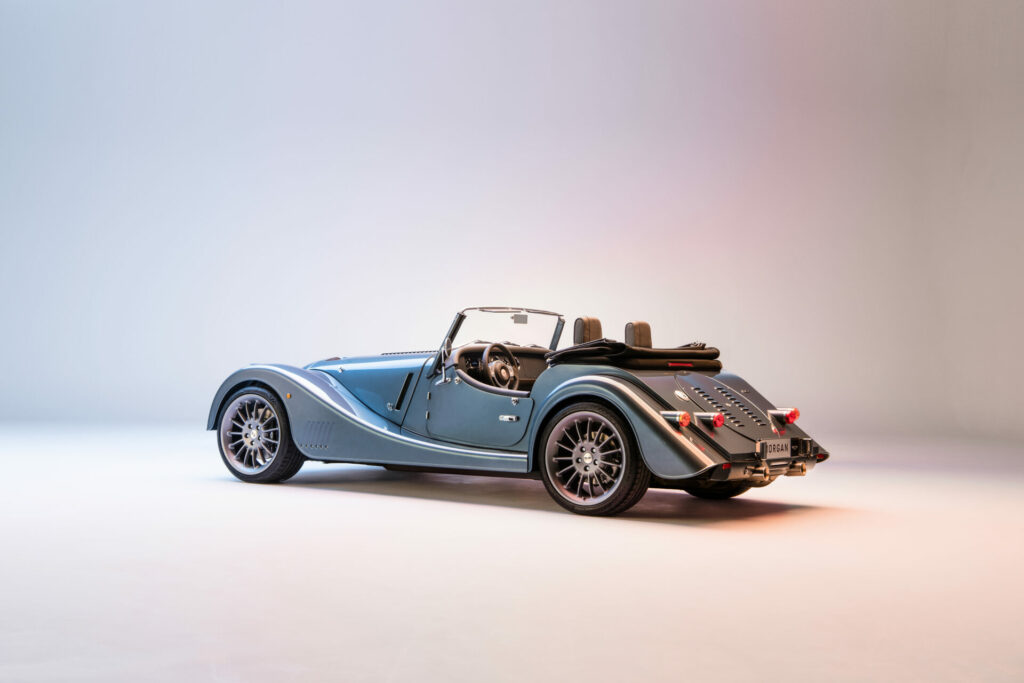 Dynamic additions include Electronic Stability Control with new braking system, suspension dampers and bushes, reconfigured automatic gearbox calibrations and an airbag, while Morgan has partnered with Sennheiser to offer a revolutionary new lightweight sound system that delivers enveloping, high-fidelity sound. Motive performance comes from a BMW B58 TwinPower Turbo inline six-cylinder engine that produces 335bhp and 369lb ft of torque.
Such handcrafted excellence fits well with Dege & Skinner, which is a specialist tailoring company with expertise in bespoke suits and bespoke shirts, along with RTW shirts and military uniforms. It was established in 1865 and is a Royal Warrant Holder, and its head William Skinner is also chairman of the Savile Row Bespoke Association. It is one of two family-owned bespoke tailoring houses still remaining on London's historic Savile Row.
More details on Morgan can be found here, while to find out more about Dege & Skinner, click here.