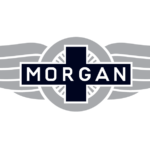 Morgan
The Morgan Motor Company provides a fitting antidote to mass-produced automotive manufacturing, bringing with it an exceptional mix of traditional craftsmanship and appropriate modern technology.
Each Morgan is hand crafted using three core elements: ash, aluminium and leather. Every car is entirely unique, built to the highest standards by passionate craftsmen and women, whose skills are handed down through generations and perfected over a lifetime, bringing together heritage, innovation and cutting-edge technology.
In 2019, Morgan unveiled the Plus Six, based on the all-new bonded-aluminium CX-Generation platform. It's powered by a 335 bhp 3.0-litre turbocharged inline six-cylinder from BMW, and coupled to an eight-speed automatic gearbox.
2020 saw the debut of the Plus Four. Based on the same CX-Generation platform as the Plus Six, it replaces the steel chassis Plus 4. Fitted with a 255 bhp 2.0-litre turbocharged four-cylinder engine, again from BMW, it comes with a choice of an eight-speed automatic or six-speed manual gearbox.
With 2022 comes the launch of Super 3, one of the most intriguing and distinctive vehicles the company has ever built. Super 3 has been designed from the ground up to offer new levels of character, thrill and adventure, principles that have defined Morgan's three-wheeled product since the company was founded 113 years ago.
At the very heart of Super 3's personality is its driving character. Primarily, a three-wheeled Morgan is a vehicle that entices you to get behind the wheel, offering a unique combination of mechanical feel, connection to the environment and visual differentiation from anything else on the road. Few vehicles will engage their occupants like Super 3, which encourages owners to feel present in the craft of motoring and entices them to embark on incredible adventures.
---