Words: Nathan Chadwick | Photos: Maeving
Electric motorcycle pioneer Maeving is bringing its vision of the future of urban mobility to the centre of London's fashion world, at Concours on Savile Row (May 24-25, 2023).
Partnering with tailor Drake's, there will be the opportunity to see the innovative RM1 bike up close, and learn about the company's fresh approach to getting into motorcycling.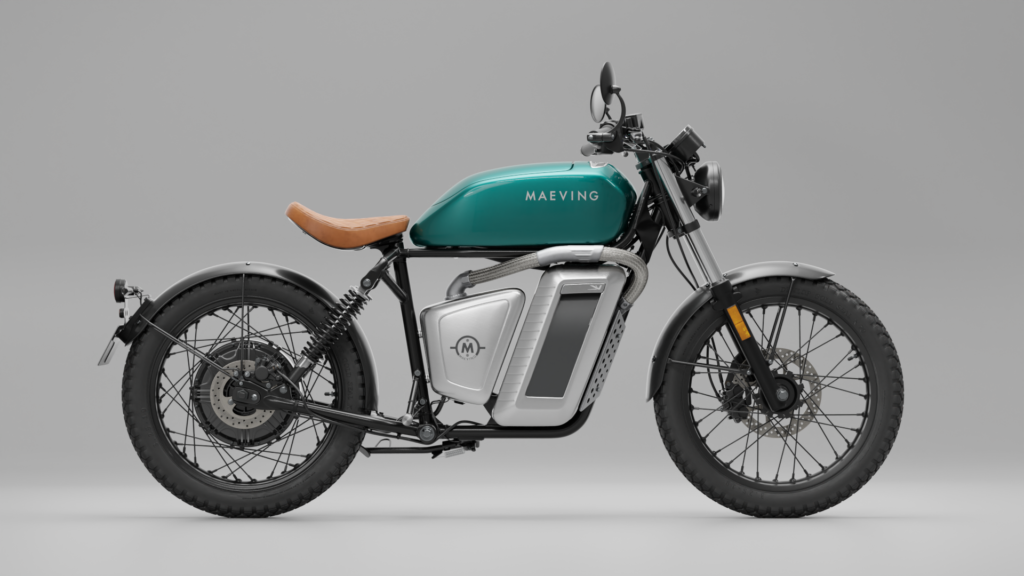 Engineered by a team responsible for some of the UK's greatest motorbikes, the Maeving RM1 is an ideal urban commuter. Handbuilt in Coventry – the home of British motorcycling, with historic names such as BSA, Norton, Royal Enfield and Triumph – the RM1 draws on that rich heritage but looks to the future with electric propulsion.
Although the bike is built in the UK, the hub-mounted electric motor is by Bosch while the battery is supplied by Samsung. Both manufacturers have been heavily involved with the project from the start, offering the weight of their technical expertise.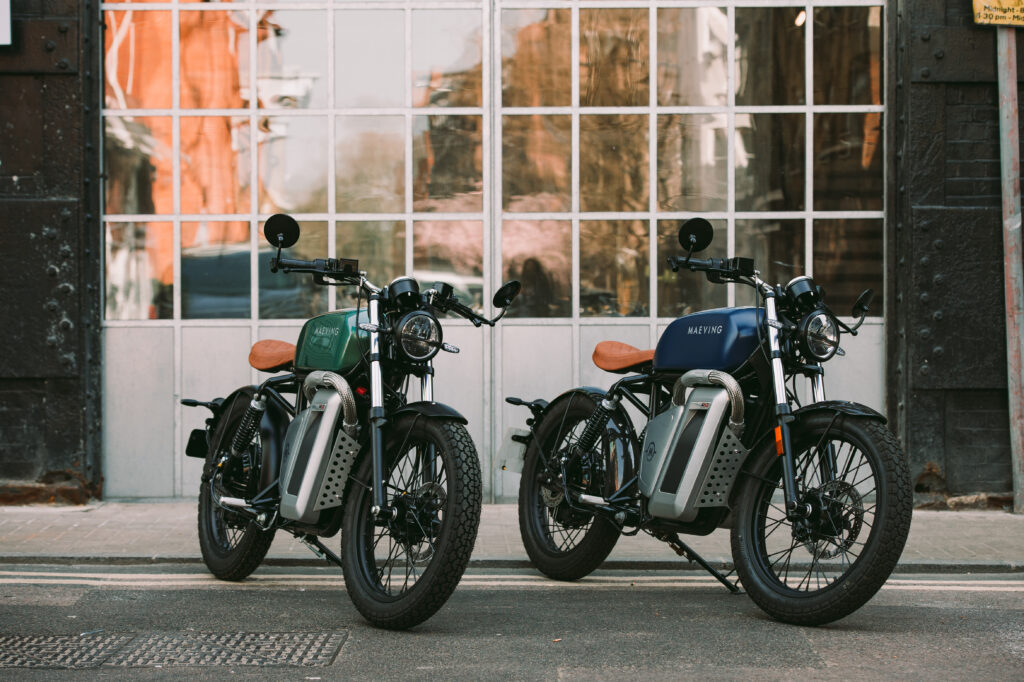 The Maeving has a top speed of 45mph and a range of 40 miles in the single-battery variant, and 80 miles with the dual-battery specification, and can be recharged from any standard socket. Anyone with a CBT licence can ride the RM1, too.
Thanks to the Maeving's low 124kg weight (with two batteries) urban manoeuvrability is excellent – it's easy to U-turn in the road with plenty of turning circle, allowing you to whip it around easily, with all the agility of a bicycle.
Maeving has partnered with Drake's for the event. Maeving co-founder Seb Inglis-Jones will be giving talks at Drake's on both days of Concours on Savile Row, at times to be confirmed. Drake's was founded by Michael Drake in East London in 1977. Originally touted as a maker of men's 'Scarves, Shawls and Plaids', the company soon expanded into handmade ties and handkerchiefs, with the brand ethos of 'relaxed elegance'. Today, Drake's produces soft tailoring in Italy, traditional knitwear in Scotland, shirts at its own factory in Chard, Somerset, alongside premium jersey and an expansive range of outerwear, accessories and selvedge denim.
You can read more about Maeving here, and get extra information about Drake's here.