Words: Nathan Chadwick | Photos: Aston Martin
Two sides of Aston Martin will be on show at Concours on Savile Row on May 24-25, 2023; extreme track performance will sit alongside the marque's take on the ultimate luxury SUV, hosted by JP Hackett.
The renowned tailor will be hosting a talk from Aston Martin's brand historian on the history of coachbuilt models, and how this highly skilled discipline is still carried on within the brand today through the Q department.
Aston Martin will be bringing along the Valkyrie AMR Pro – one of the world's most exclusive, exciting and fastest track-only cars. Unburdened by road or racing regulation, this is the pinnacle of Aston Martin's design and engineering talents. At the heart of the car lies a Cosworth-built naturally aspirated 6.5-litre V12 engine that develops 1000bhp and revs to vertiginous 11,000rpm. The car also boasts aerodynamic efficiency that surpasses Le Mans hypercar regulations. Weight savings come from deletion of the battery-electric hybrid system, plus a host of other fat-trimming measures, including ultra-lightweight carbonfibre bodywork, carbon suspension wishbones plus Perspex windscreen and side windows. All told, the AMR Pro weighs a full 300kg less than the standard Valkyrie, at 1000kg.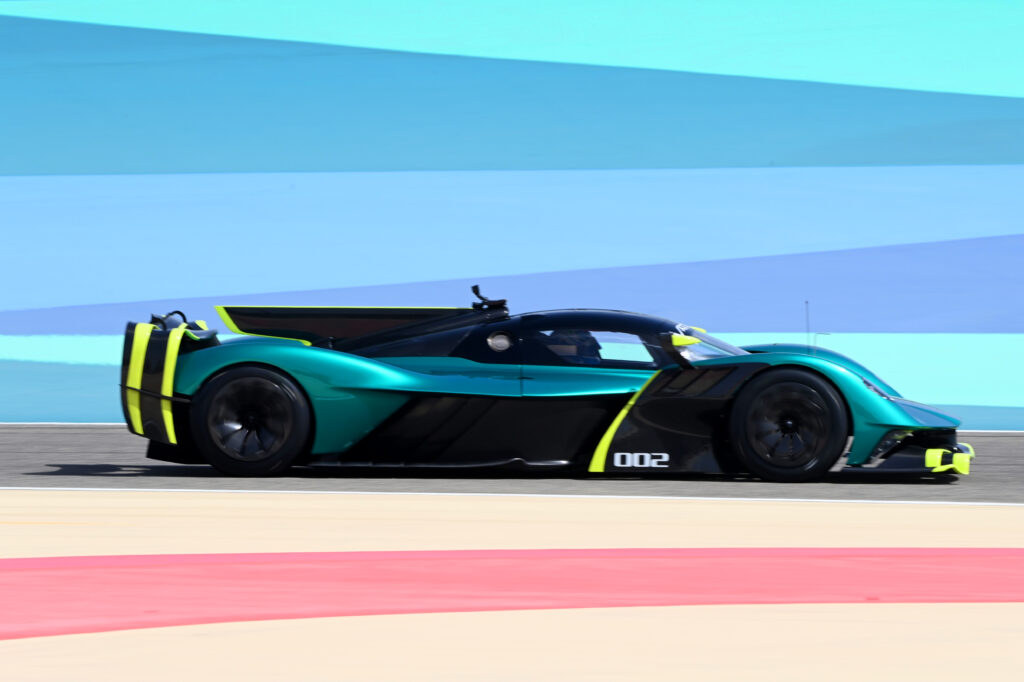 Of course, the AMR Pro isn't road legal – so what to drive to and from the racetrack? Fortunately, Aston Martin has the answer with the DBX707. This car takes the marque to the forefront of luxury performance SUVs with immense thrust. As befits the name, the DBX707 produces a riotous 707PS from its 4.0-litre twin-turbocharged V8. This is enough to propel the luxury SUV to a maximum speed of 193mph, although the in-gear muscle is equally weighty in the finest traditions of the marque, at 800Nm.
However, there's more to the DBX707 than simply straight-line performance. Every element of the car's chassis has been honed and developed to make it handle as adeptly as it accelerates. Aston Martin has recalibrated the dampers, fitted wider tracks fore and aft, and reprogrammed the stability programme for what its makers describe as an ever-greater freedom of expression. The final drive has been shortened, too, to provide greater in-gear punch. The DBX707 has also been treated to an aesthetic makeover, with a wider front grille, new daytime running lights, larger brake-cooling ducts and a menacing front splitter – and there's a new double-deck diffuser at the rear.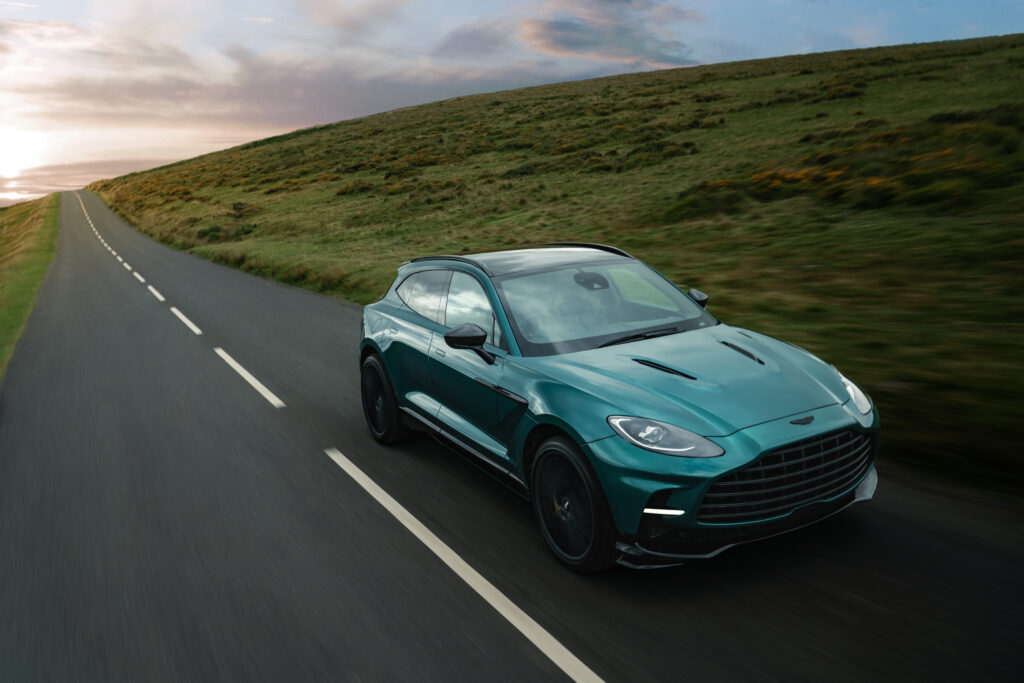 Aston Martin has partnered with JP Hackett for Concours on Savile Row. Since the tailor's establishment in 1983, Hackett has grown to sit at the forefront of traditionally inspired menswear, with a dedicated global following. Today, it has over 150 stores in more than 30 countries, offering a perfect blend of evening formal wear and everyday separates. Opened in 2019, the flagship Savile Row store – in the former studio of designer Sir Hardy Amies – is a sumptuous four-storey townhouse dedicated to bespoke and made-to-measure tailoring.
Find out more about Aston Martin here, and to read about JP Hackett, click here.