Words: Nathan Chadwick | Photos: various
Lovers of Italian automotive style are in for a treat at Concours on Savile Row (May 24-25, 2023), with Ferrari, Maserati, Alfa Romeo, Lamborghini and Lancia represented in the concours d'elegance.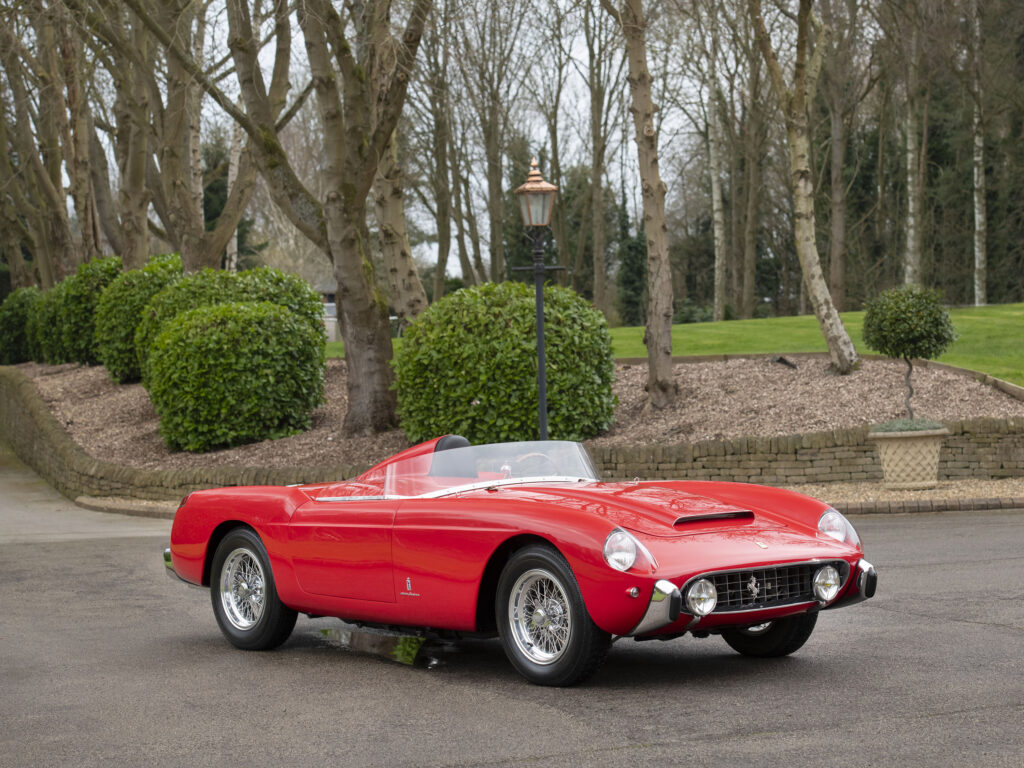 For Ferrari lovers, there are three Maranello masterpieces to savour. The first is a 1957 Ferrari 250GT Spyder Competizione, the second of only 40 Series 1 Cabriolets ever produced. The car was ordered by Écurie Francorchamps for Belgian racing ace Léon Dernier, who raced under the pseudonym Eldé. As befits such a committed racer, his 250GT had the Competizione wick turned up to the full, with numerous unique features such as a frameless wraparound plastic windscreen, removable driver head restraint, competition-style bonnet latches, outside fuel-filler cap that protrudes through the rear deck, passenger-side metal tonneau cover and more besides.
To aid the wind-cheating still further, Dernier specified that the car should have no door handles. As such, this model has become known as the Café Racer, due to its unique configuration.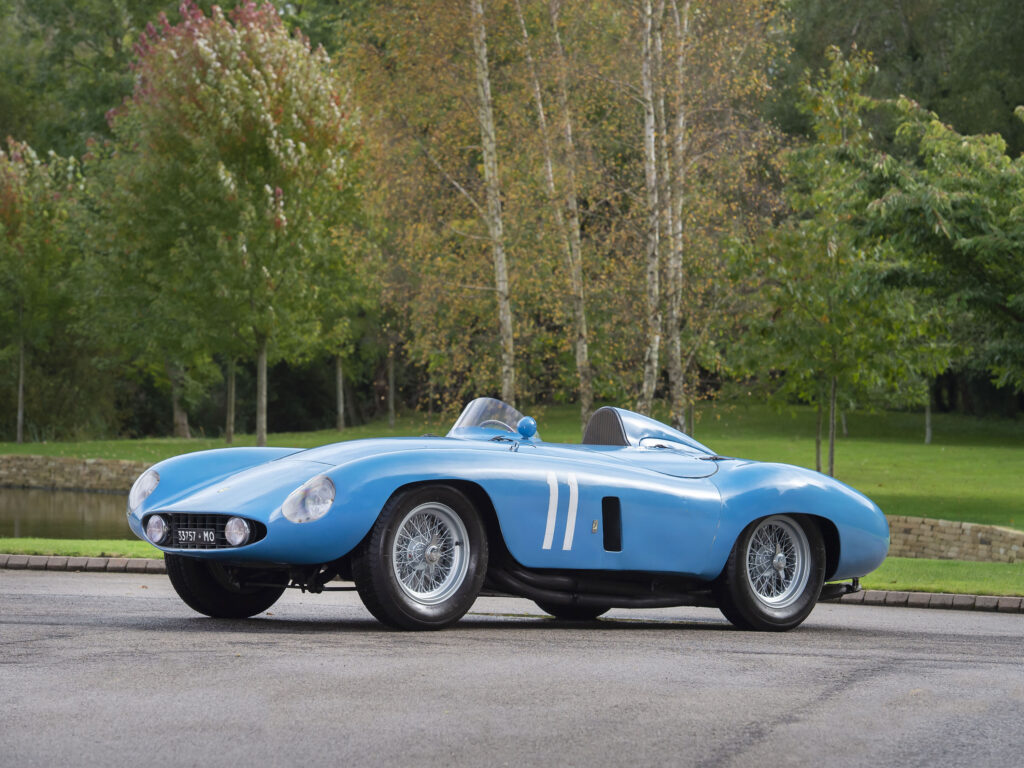 This 1955 Ferrari 500 Mondial is the seventh out of 11 second-series Mondials built. Chassis 0424 MD was bodied by Scaglietti and then delivered to its first owner, Yves Dupont, in May 1955. The car was supposed to be chassis number 0564 MD, but it is believed that Mr Dupont sought to avoid paying French new-car import tax, and so had the Mondial restamped while it was still at the Ferrari factory.
Mr Dupont entered the car into several events in 1955, but in 1956 he sent it back to the Ferrari factory to have some work performed. However, he was never able to collect it due to his failure to pay the bill. The Mondial stayed with Ferrari and was painted red, before being displayed at the Autodromo di Monza for 19 years.
Over the years since, the car has graced several important collections, including that of Pierre Mellinger (who had the Mondial restored in the 2000s), Chris Evans and André Villas-Boas, the latter of whom entrusted it to Cremonini Carrozzeria in Modena for careful refurbishment before selling the Ferrari to its current owner.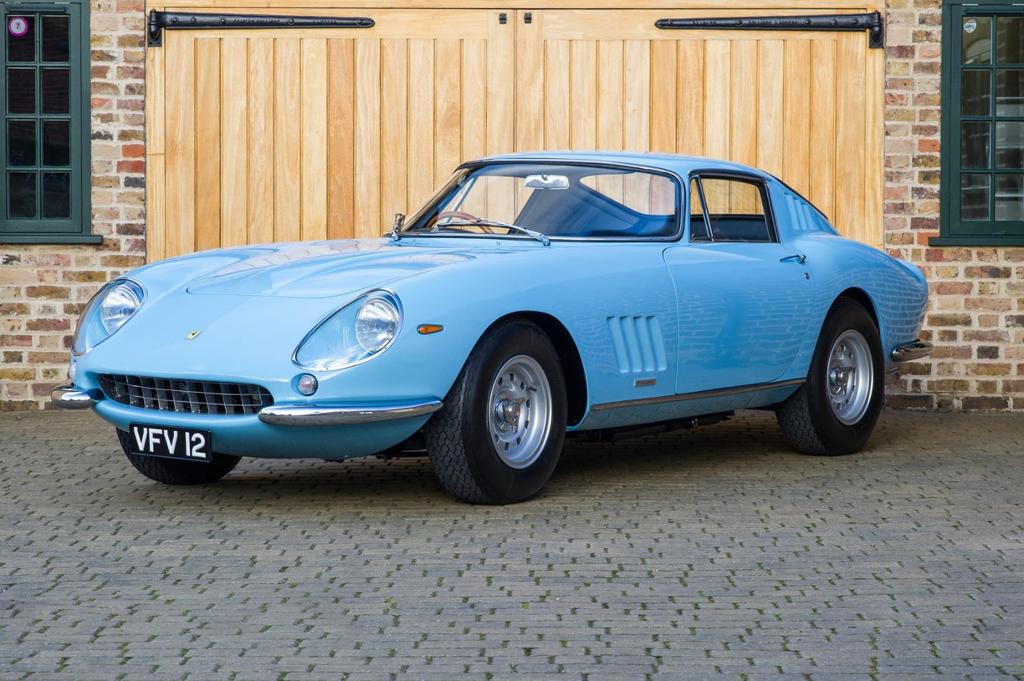 Keeping to the blue theme, this Ferrari 275GTB/4 was first ordered by Colonel Ronnie Hoare, who was the founder of Maranello Concessionaires, the marque's official importer to the UK. Its striking hue – called Azzurro La Plata – is the one the car was originally specified in, and it's believed to be the only 275GTB/4 ever to be painted in this colour at the factory.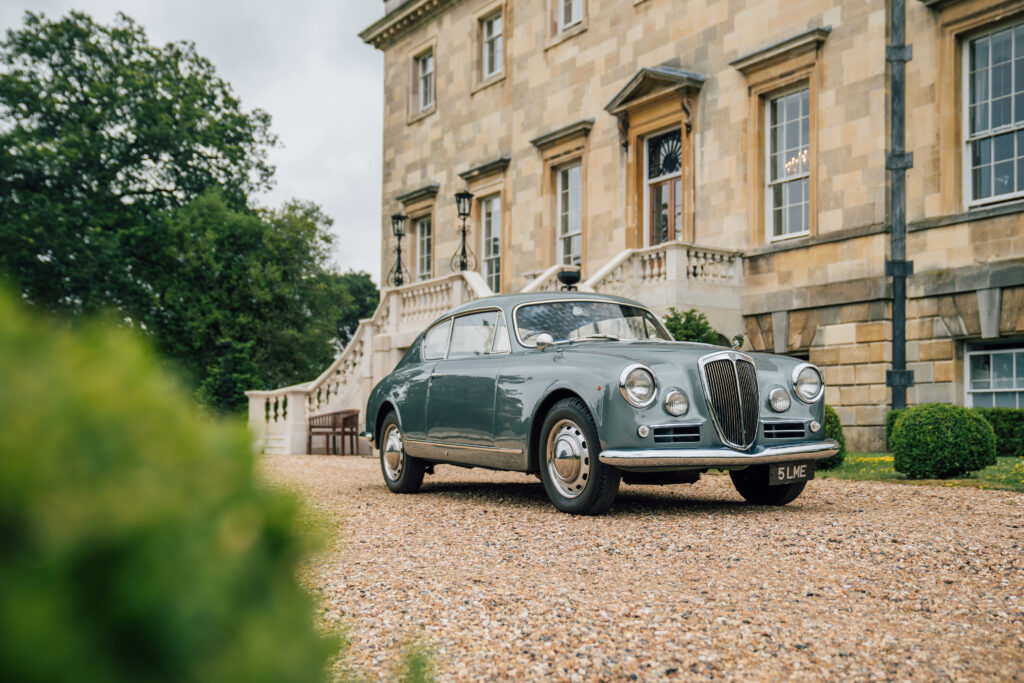 For Lancia lovers, we have this 1957 Aurelia B20 6th Series – it's one of just 25 UK-market right-hand-drive examples built. It served as Lancia England's demonstrator and press machine, and appeared in the November 8 issue of Autocar, which said of the car: "In appearance it is classically stylish without need of ornament, and the general standard of finish, of both bodywork and mechanical components, is almost beyond criticism; without doubt it is one of the most desirable sporting cars of the decade."
In 1992 the Aurelia was sold to an Italian owner, who had the car restored in its homeland. In 2008 it returned to the UK and was thoroughly refreshed by marque specialist Omicron Engineering. More recently, it's been comprehensively serviced by the Aurelia gurus at Thornley Kelham.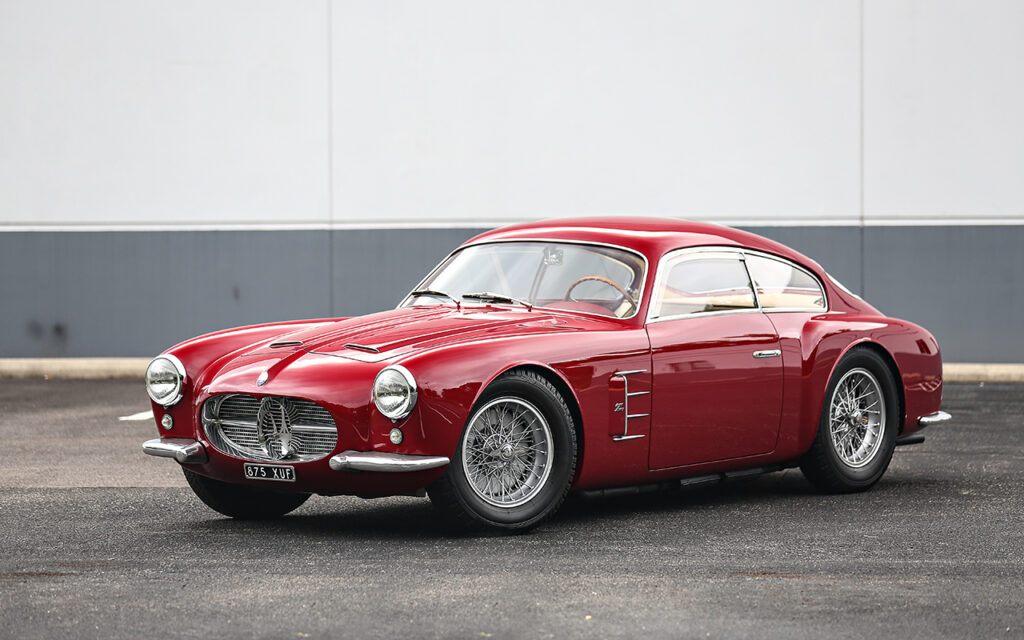 This 1956 Maserati A6G/54 is the last of the 21 Zagato-bodied cars built. No two cars were the same, and this one has a larger grille, extra-curvaceous rear flanks and two separate bonnet scoops, among many other unique features. 
The car was originally ordered in 1956 by Charles Rezzaghi of Mille Miglia Motors Inc of San Francisco, and raced for several years, with a colour change to silver along the way.  After its racing retirement, its 2.0-litre straight-six was replaced with a Buick V8 by its next owner when the spare parts supply dried up, but a later owner was able to reverse this with the original engine.
The car has also been treated to a major restoration back to this, its original colour combination.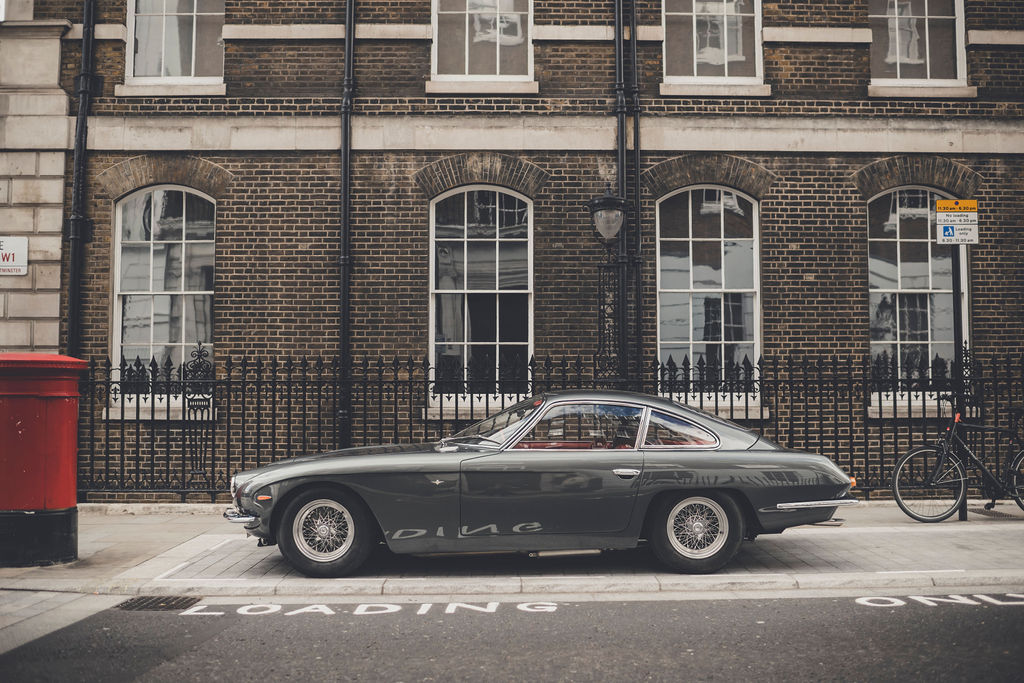 When The Beatles performed live for the last time, on top of the band's Savile Row headquarters for the Apple record label, a Lamborghini 400GT 2+2 was sat on the road beneath – this very car, then owned by Sir Paul McCartney. It's thought he bought the 400GT around the time of The White Album's recording.
The Lamborghini is visible in director Peter Jackson's recent documentary, Get Back. Last year, this same car accompanied McCartney on an emotional trip down memory lane for a Lamborghini video, which took him from London's Abbey Road Studios along to Savile Row, passing by several of the famous locations that served as inspiration for the songwriter during the swinging '60s. Now it returns to the legendary tailoring street.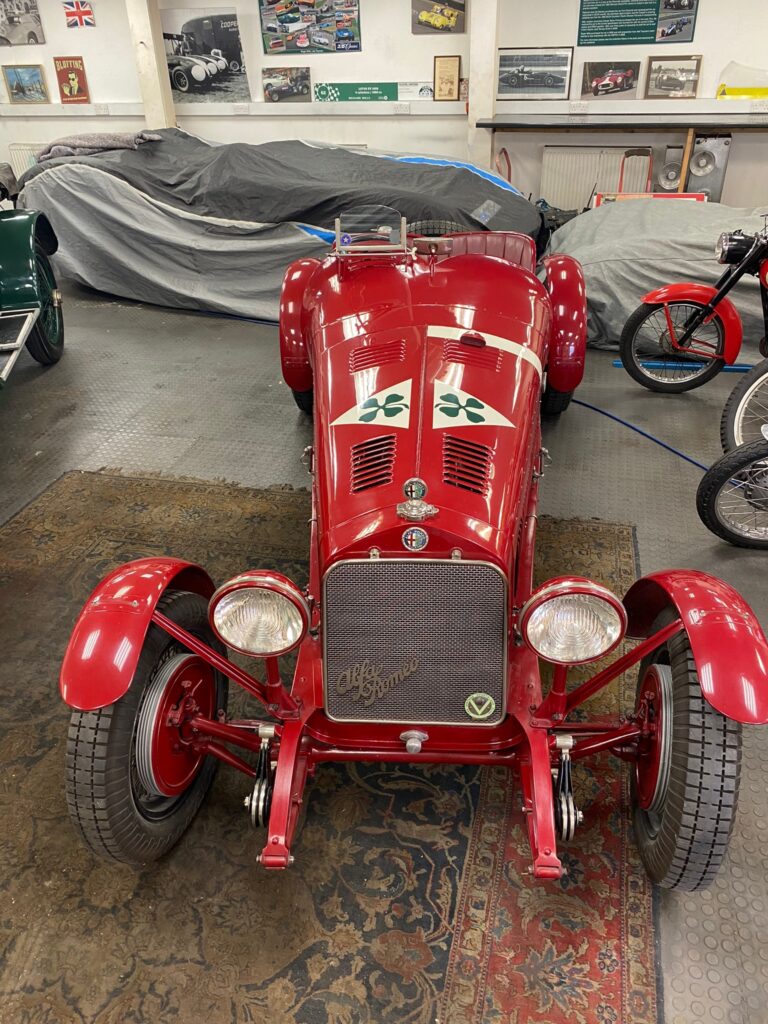 We have a treat for those who adore Alfa Romeo. This 1930 Alfa 6C 1750 was first delivered to General Giuseppe Balo. Shortly afterwards he was sent to Ethiopia to act as governor, and he took the car along with him. It was put to good use in sporting events around the Addis Ababa area, but after Balo was killed in 1943, the 6C was laid up in a cow shed for 20 years. 
Emperor Haile Selassie would not allow anything of value to be taken out of Ethiopia, so the Alfa was dismantled and shipped abroad classified as agricultural spares. It remained as a collection of disassembled parts for a number of years, until they were acquired by Neil Twyman in 1998. He then commenced a long restoration that used as many of the original components as possible. 
Due to the many racing miles covered on poor roads in the car's earlier life, the chassis was found to be very brittle and showing accident damage. Accordingly, a new chassis was fabricated to the exact pattern, and the original version was carefully stored away. The aluminium body, meanwhile, was designed in a style similar to the bodies used by 1750 models in events such as the Targa Florio and Mille Miglia.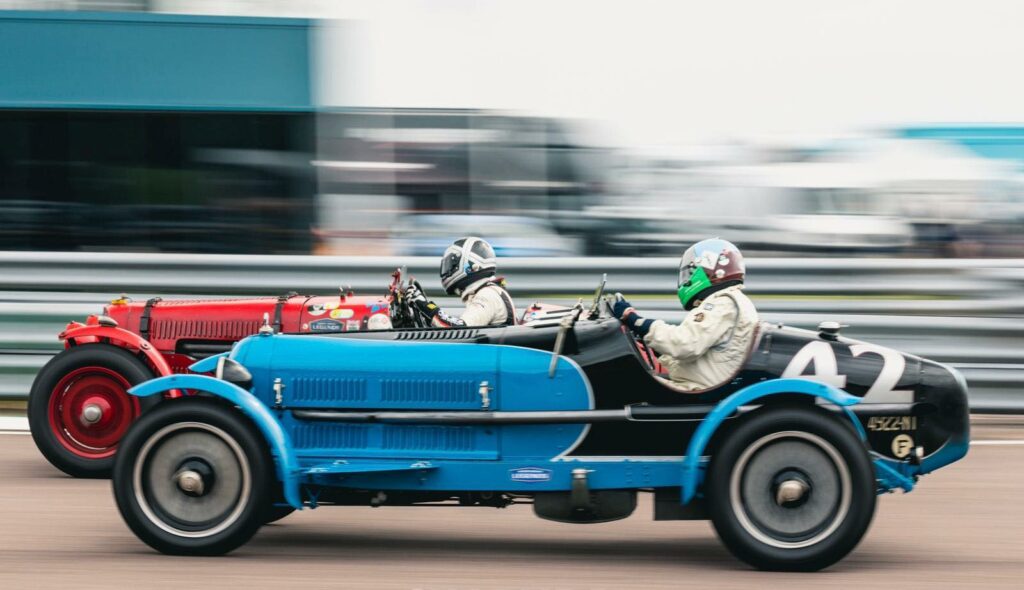 This 1948 Alfa Romeo 8C is owned by former English Rugby International David Cooke, who races it regularly. It is a tool-room copy of an original 8C, built using an authentic Alfa Romeo 6C chassis and many original parts. It has been painted in two-tone blue, as an homage to the legendary Louis Chiron, who raced a Monza with great success in period.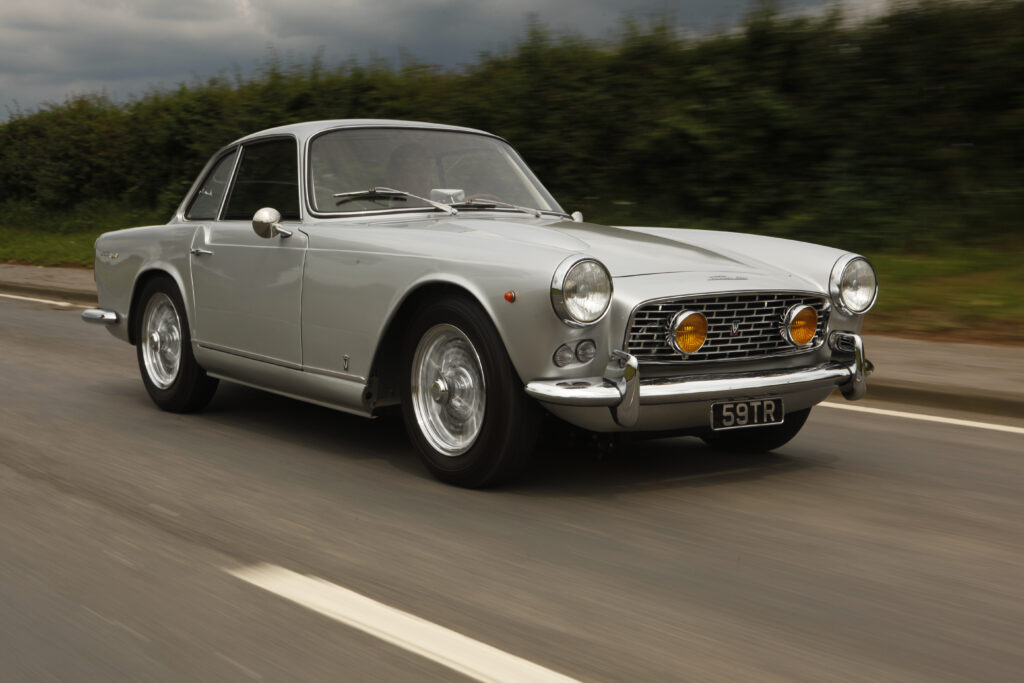 Finally, we have a blend of Italian and British with a 1959 Italia 2000 Coupé. Underneath this car's flowing aluminium lines is the mechanical set-up of a Triumph TR3A. Styled by Giovanni Michelotti and built by Vignale under contract to Ruffino SpA Industria Costruzione Automobile of Naples, it was originally supposed to be a proper Triumph-backed project – but new owner Leyland wanted to focus on the TR4, and thus refused to distribute the car.
Ruffino took the Triumph badges off and sold the models independently. Out of 1000 planned for production, just 329 of these hand-crafted models were built, and today a mere 80 remain around the world. This particular example is one of the very earliest produced – number eight. It includes such factory options as overdrive, twin Weber carburettors, a leather interior and a rarely seen Nardi steering wheel.
The car was restored over several years in Switzerland, but despite being maintained in concours condition it remains in regular use – it's clocked up 3000 miles over the past two years.
Got a favourite? Then cast your vote. This year, Concours on Savile Row gives you a chance to crown a People's Choice among our selection of concours cars amd motorcycles. You get to be the judge – and all it takes is your smartphone! Simply scan the QR code on the board next to your favourite vehicle, and then enter its number when prompted.
You can find out about all the cars at Concours on Savile Row here.