Words: Nathan Chadwick | Photos: Jayson Fong/Matt Howell
"We've been around for 158 years now, so I'm confident we've got a lot more years to go," smiles William Skinner, the managing director of Dege & Skinner. The company is still in family hands, and alongside such considerable expertise in bespoke suits and shirts, the brand offers ready-to-wear shirts and military uniforms, and holds a Royal Warrant.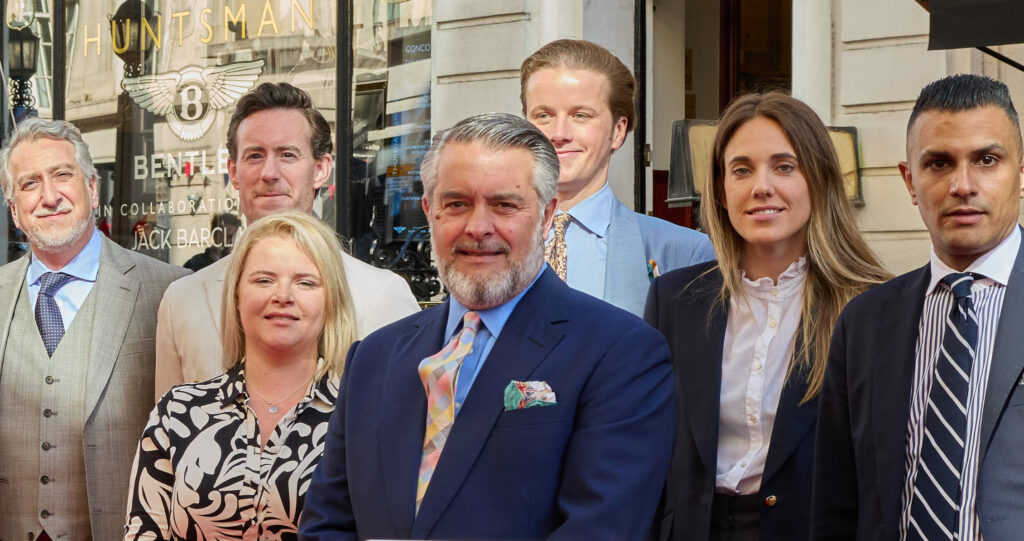 With Concours on Savile Row blending modern and classic on four wheels and two, and championing the preservation of heritage crafts, William – who's also the chairman of the Savile Row Bespoke Association – is well placed to take a view on where the Row is heading. "There's always a demand for bespoke tailoring – people want to have something that is individually made, that is slightly different to the man standing next to him," he explains. "There's a lot of talk about being individual – but you need to have someone to do it."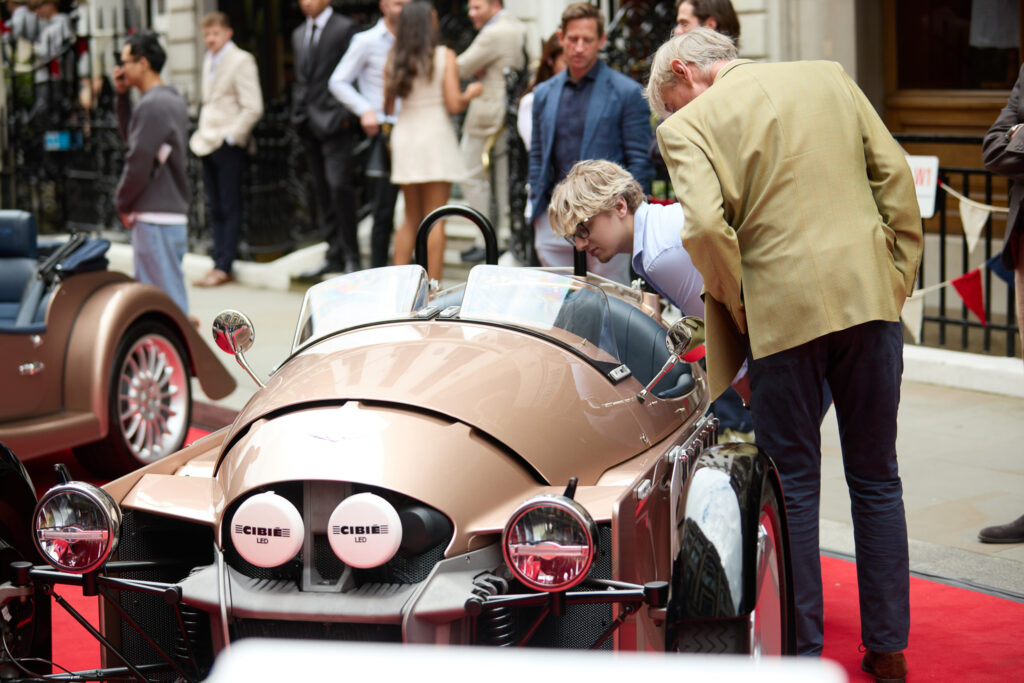 Dege & Skinner is at the forefront of keeping the distinctive skills involved in tailoring alive, and diversifying the make-up of the business. "We invest a lot of time and money into training the next generation of craftsmen and ladies; our workforce is evenly split between male and female, which is great to see," William says. "Over the past 12 years we've trained 15 people, 75 percent of whom have been women."
Sustainability is a key part of the team's ethos – not just in the craft, but also in the clothes Dege & Skinner produces. "We regard ourselves as producing very sustainable pieces of clothing," William says. "Due to the way they're designed, produced and made, they will last a long time – they're designed to be adjusted whether someone loses or gains weight. Because they're constructed in the first place, the garments have every chance of surviving for years – it is all about how we put it together."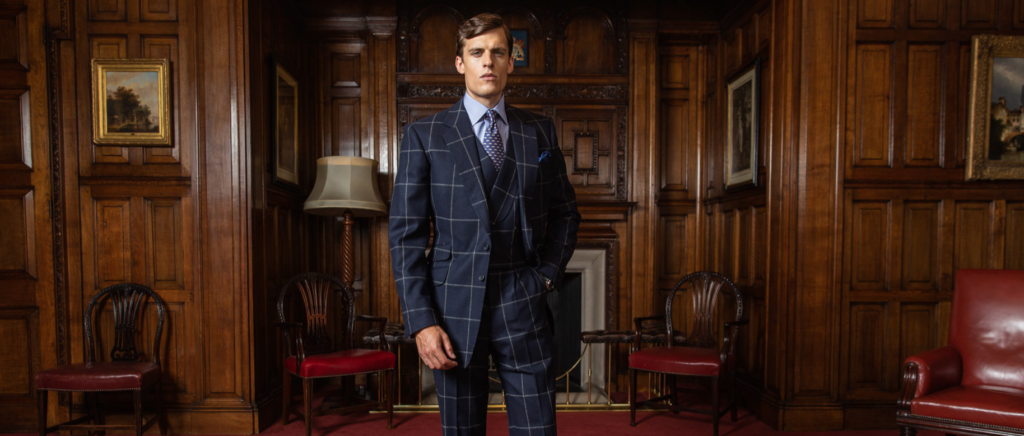 A key to this is avoiding terms such as fashion, William asserts. "We create outfits that are timeless in style, making the wearer always look sharp, smart and well fitted, regardless of the fashion outside," he explains. "You'll never look out of place in one of our bespoke suits."
As befits a tailoring house with such a long history, it partnered with an automotive brand with a great sense of tradition – Morgan. "The cars are made in England, everything is built to order and they're all hand-made – these three criteria are exactly what we're about," William says. "Morgan is a small-ish company, and we're a small- to medium-sized company, so there is a lot of synergy between us. This year we've made a coat for John Wells, Morgan's head of design, using the same fabric used on the side panelling of the Super Three."
The cars were a draw on both days of Concours on Savile Row, and certainly drew people into Dege & Skinner. "The event is tremendous – it has a great atmosphere, a great vibe about it," Williams says. "We have taken orders for bespoke suits, but this event is more about the hand-shaking, talking to people. A week, two months, six months down the line, someone might come in and say, "oh, I had a chat with you during Concours on Savile Row' – which is what happened last year."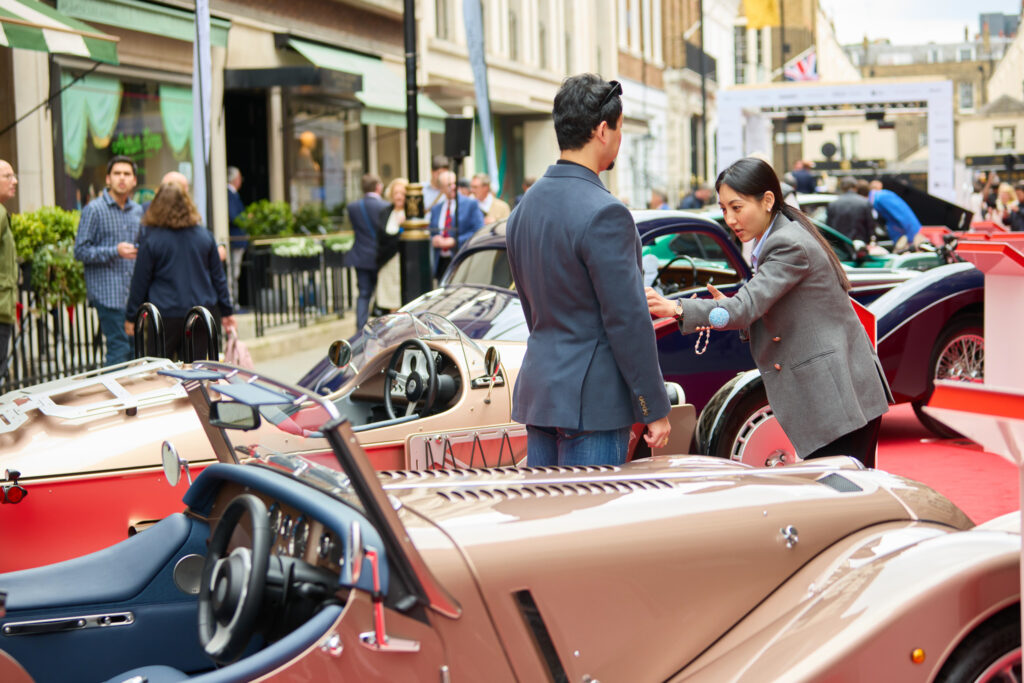 William hosted a drinks reception, which brought out several luminaries from the motoring world: "Some of the motor cars out there have substantial price tags, but some of the people who own or admire those kinds of cars might not have necessarily thought about coming to Savile Row for their clothes – it really does act as an introduction in some quarters."
He has high hopes for next year's Concours on Savile Row. "It's great for Savile Row to be able to showcase its skills – a lot of people put us up on a pedestal where a suit must be very expensive. While the initial price might be costly, it's not prohibitive – but if you amortise that over 20 or 25 years, it actually reflects as being good value for money. That is something my father and grandfather embedded in me," he says. "We're all very welcoming, we employ traditional skills and we love what we do."
Find out more about Dege & Skinner here.