Words: Nathan Chadwick | Photos: Matt Howell/Hagerty
Concours on Savile Row is proud to partner with Hagerty International for the event, which takes place on May 24 -25, 2023. The international automotive lifestyle brand will be providing market insight via two exclusive talks, bringing a pair of collector cars, and supporting the Youth Judging. It's also sponsoring the public vote – where you get to choose your favourite car at the show.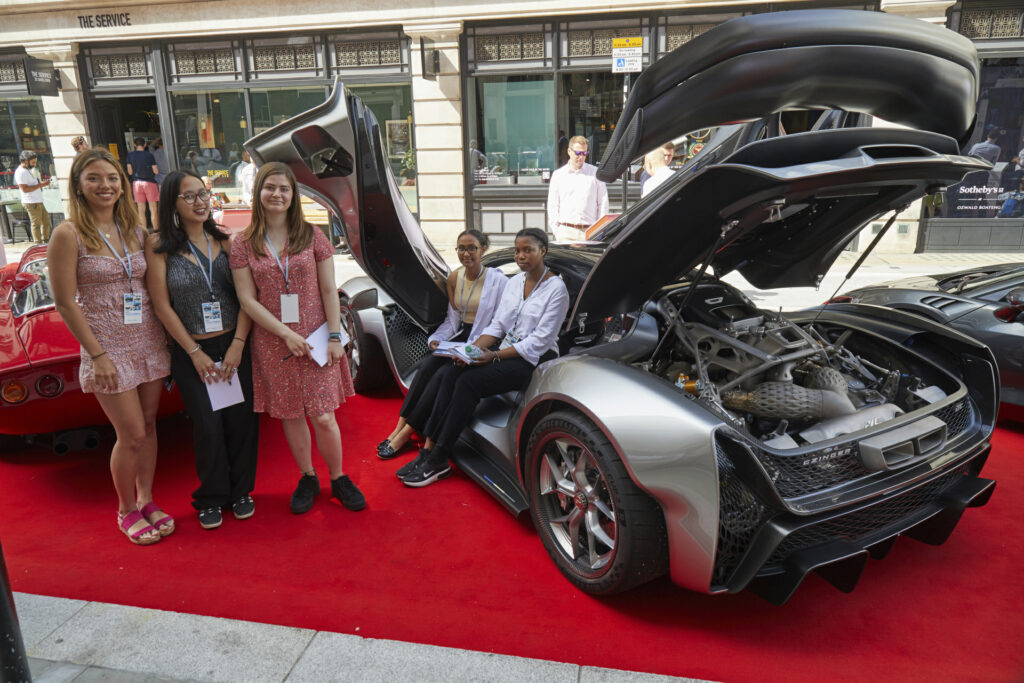 Westminster City Lions project is an initiative in the Westminster City Council area to provide young teenagers with cultural, educational and career-inspiring opportunities they may not normally get to experience. In 2022, a group of teenagers from the project joined the Hagerty Youth Judges' programme to be given an insight into judging a car at a concours. The participants then considered a number of cars and delivered their verdict – the City Lions Award went to the 1950 Ferrari 166MM Barchetta owned by Ronald Stern, a decision that no professional concours judge would have questioned.
This year, the Hagerty Youth Judging is back, and will be presenting a City Lions Award to their chosen car once again. In addition, the group of City Lions will be learning about the history of tailoring, and will be shown the skills required to create a bespoke Savile Row suit.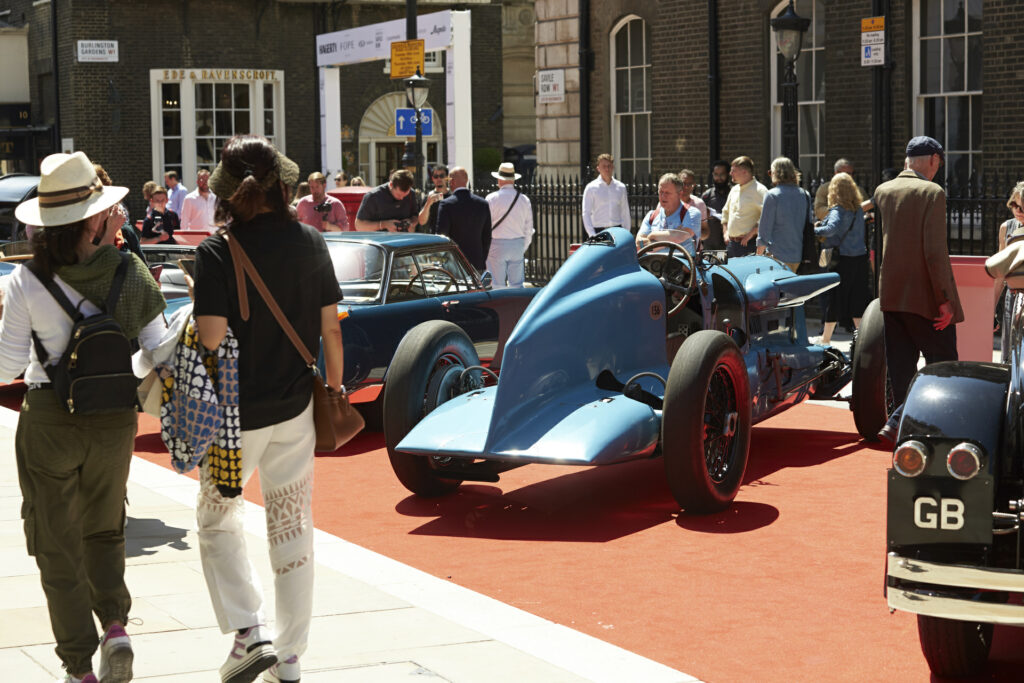 Hagerty is also providing exclusive market insight via two talks. The company's John Mayhead will be joining the Cars as Art Seminar in association with Blick Rothenberg, a breakfast round table with contributions from leading experts from the collector car, art and investment worlds that takes place on May 25 at the Royal Academy of Arts. John will also be taking part in two discussions with classic car dealer Dylan Miles entitled Undressing the Market, which takes place in the Huntsman lounge on both days.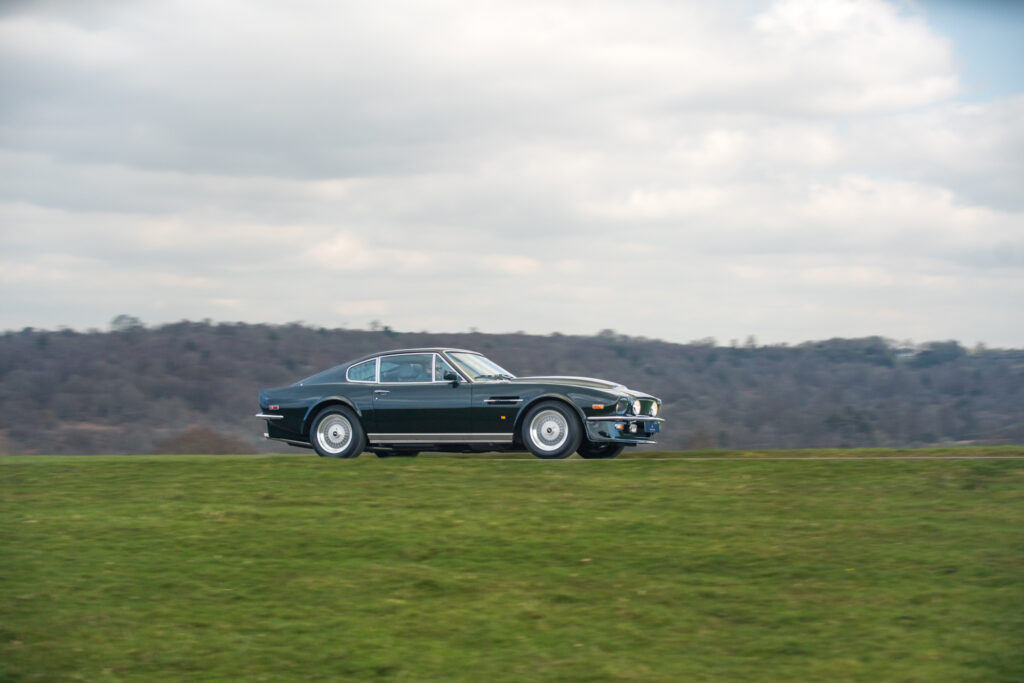 Hagerty is also presenting two cars for the concours. The first is a very special Aston Martin V8 Vantage – it is not only the last of the mere 137 X-Packs built, but it is the very last Aston Martin V8 (and therefore V8 Vantage) ever built, too. It was built for Wensley Haydon-Baillie, one of Britain's wealthiest men for a time before one cataclysmically bad investment in pharmaceuticals.
Haydon-Baillie's brief for the Aston was unsurprisingly exacting, with an emphasis on both luxury and performance. Amenities such as the bespoke sound system, fully adjustable Recaro leather seats with speakers in the headrests, twin antenna aerials and dual cigar ashtrays helped to create the perfect gentleman's express. For when said gentleman might be running late, he could count on an engine that breathed more freely through larger airboxes and exhausts, a stronger chassis courtesy of a fitted half-cage (leather trimmed, obviously) and the improved aero offered by the unique covered headlights. If all this wasn't indicative of a man in a hurry, the custom 200mph speedometer certainly was.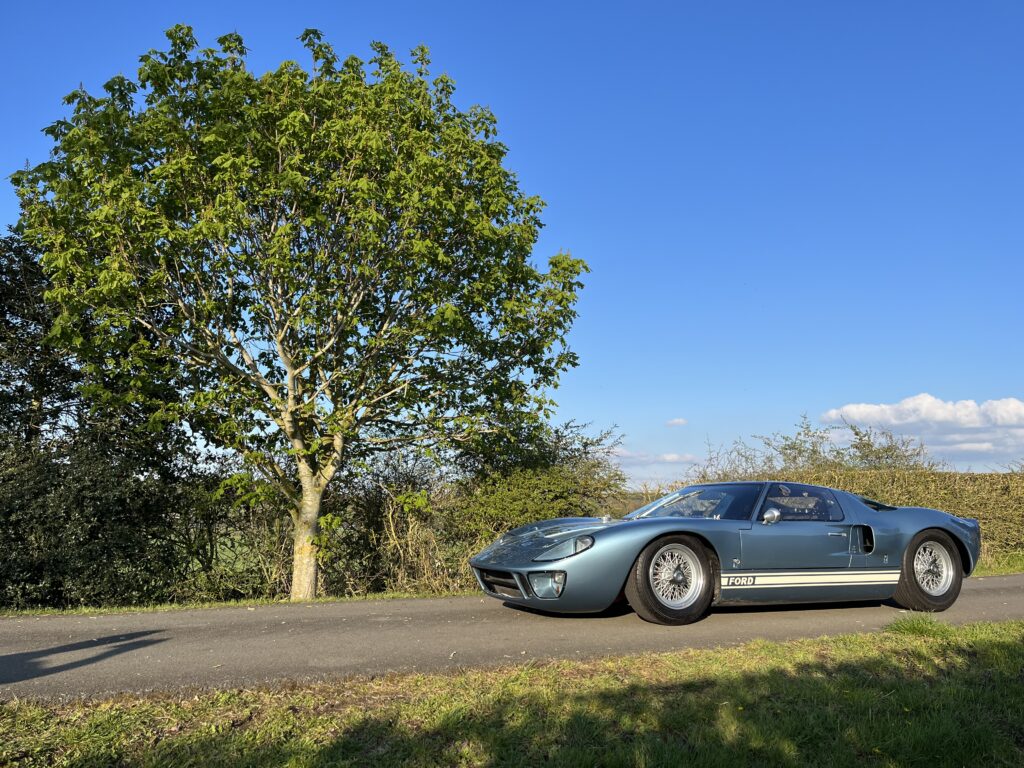 The second car is a stunning Ford GT40. This model, chassis P/1069, was first shipped to Shelby American to be part of the Cobra Caravan promotional tour in the US. It was put into promotional service in Europe by John Wyer of JW Automotive, who ran the famous Gulf-liveried GT40s, with JWA entrusting Scuderia Fillipinetti to display the car at the 1967 Geneva Motor Show.
After the event, Fillipinetti refused to return the car to JWA, and held it hostage over unpaid bills for work on two other GT40s (P/1033 and P/1040). The Ford later returned to the UK and became part of the Blue Oval's press fleet. It was displayed once more at the Geneva Motor Show, in 1969. The car would then pass through several collections, before arriving with the current custodian – an avowed Shelby and Ford enthusiast – who has had the car restored to original specification.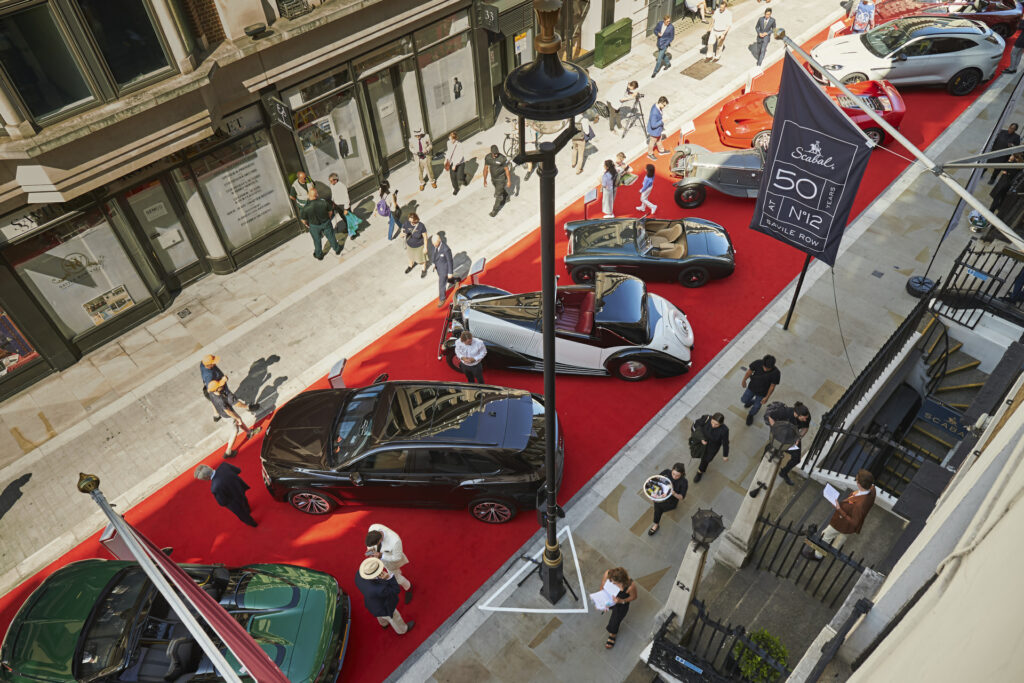 Hagerty is also sponsoring the public vote – where you get to choose which car is your favourite among the automotive glitterati before you. Concours on Savile Row is not judged by experts, but we want members of the public to vote for the model you like the most. Go with your heart – it's your opinion that counts, and whether the car appeals to you for its beauty, its power, its story or for any other reason. Your choice counts as much as that of any expert. Find out more here.
To find out more about Hagerty, visit www.hagerty.co.uk.