Words: Nathan Chadwick | Photos: Taylor of Bond Street
Choosing a Savile Row suit means you have impeccable taste, appreciate the finer things in life and value the importance of looking good. But what is a great suit without excellent grooming?
Taylor of Old Bond Street is just a stone's throw from the Row in London's Mayfair district, and it has been at the forefront of male grooming since the 19th century, making it one of the oldest and most respected specialists in the world. Still run by the descendants of the founding family, Taylor has developed a reputation for offering the widest-possible range of high-quality grooming products, exemplifying classic British style, understated elegance, reliability and quality.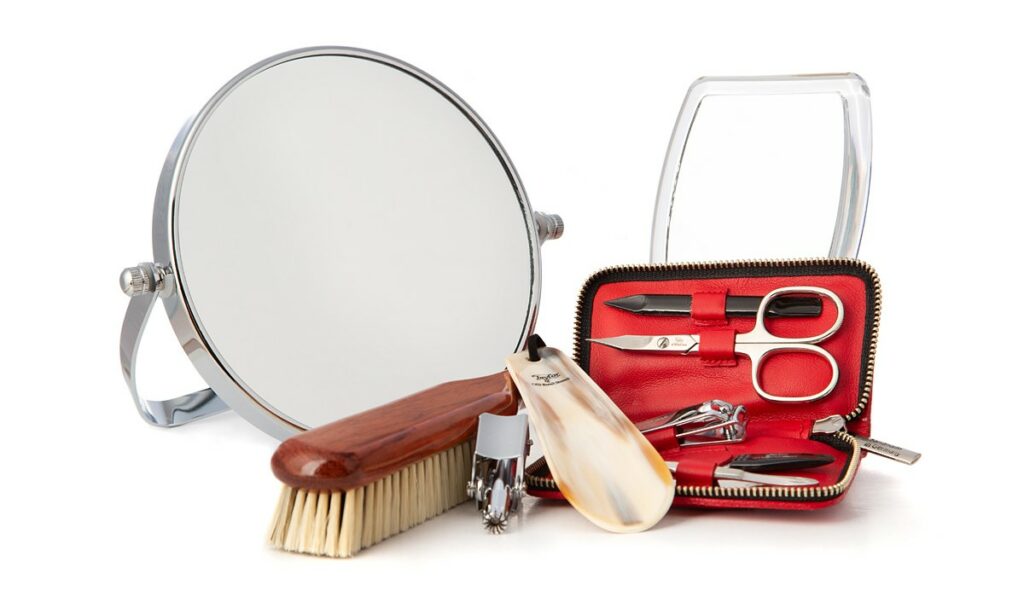 The products on offer cover shaving, fragrances, bath and body treatments, haircare and grooming accessories – and for the man on the move, there is also a range of travel grooming items. In the best sustainability tradition of nearby Savile Row, if you buy tools from Taylor of Old Bond Street, the team can offer a re-bristling service for hair and shaving brushes, as well as razor sharpening and maintenance. Taylor is fully committing to making the finest-quality products that last.
In addition, you can still experience the traditional wet-shaving service for which Taylor of Old Bond Street is internationally famed. You will find the grooming and barbershop nestled near Piccadilly and Green Park, at 74 Jermyn Street. Pop in while you're in the areas for Concours on Savile Row (May 24-25, 2023).
Find out more at www.tobs.co.uk