Words: Nathan Chadwick | Photos: Mercedes-Benz
Mercedes-Benz is to celebrate 70 years of the Mercedes-Benz 600 by bringing along a very special example of the breed, in association with tailor Henry Poole. Not only was this car the original demonstrator car for Mercedes-Benz Great Britain, but it was subsequently owned by the lead guitarist of The Beatles, George Harrison MBE.
The car – a short-wheelbase model – was George's first Mercedes-Benz, along with a 280SL Pagoda for then-wife Pattie Boyd bought new in the same year – 1968. OLA 600E is one of around 100 examples of the 600 brought to the UK in right-hand drive, and at the time of George's purchase it was a year old. Rather than wait a year for a brand-new 600, he bought this, which was the start of a long association with Mercedes-Benz, including the later purchase of an AMG-modified 500 SEL W126. George would put 30,000 miles on the car – and there are several period pictures showing him with his 600.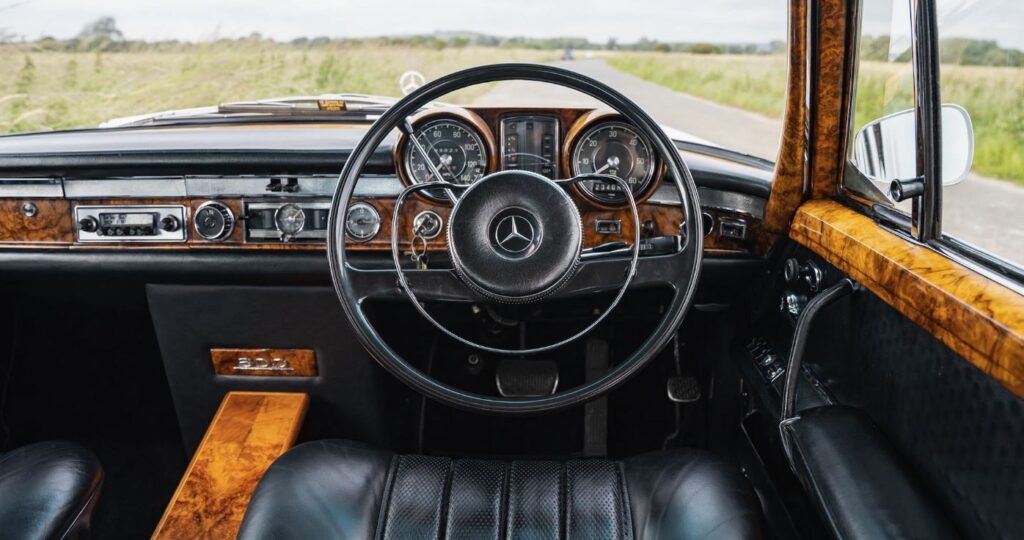 George kept the car until 1970 – you can also see footage of it in ITV's The Beatles Anthology (and more recently in the Disney+ documentary Get Back). It was a difficult time for The Beatles, and the 600 had dramas of its own. Prior to George's purchase, a mechanic using a flammable cleaning agent in the engine bay had neglected to attach a mains inspection light correctly. When it fell and the bulb smashed, the spark ignited the cleaning agent. However, it was all sorted in time for George's purchase – which came about largely because Rolls-Royce didn't offer a same-day service at the time.
The 600 was also part of a notorious story in George's life. In September 1969, George was accused of hitting a policeman's legs with the car. At the court hearing, George was unable to locate his driving licence. Two years later he was fined £35 and banned from driving for a year – but by then the car had been sold.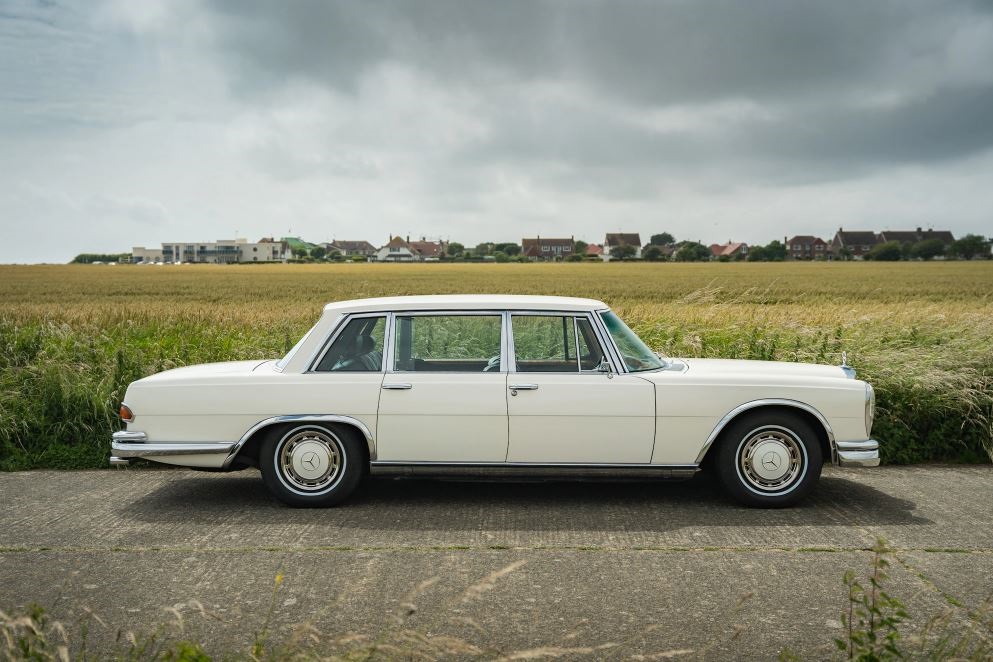 The car's next owner was AH Robson, in Scotland, who kept iy for a couple of years before selling it to Cambridge Electro Plating. However, its longest stretch of ownership was in the care of Sheffield-based Abbey Taxis. Although it was used sparingly, it still covered 68,000 miles over 27 years; during that time it was used to transport several celebrities. One such person was Roy Orbison, who was performing at Sheffield's Flamingo Club; apparently he was so enamoured with the 600 that he offered to buy it, but a deal couldn't be struck.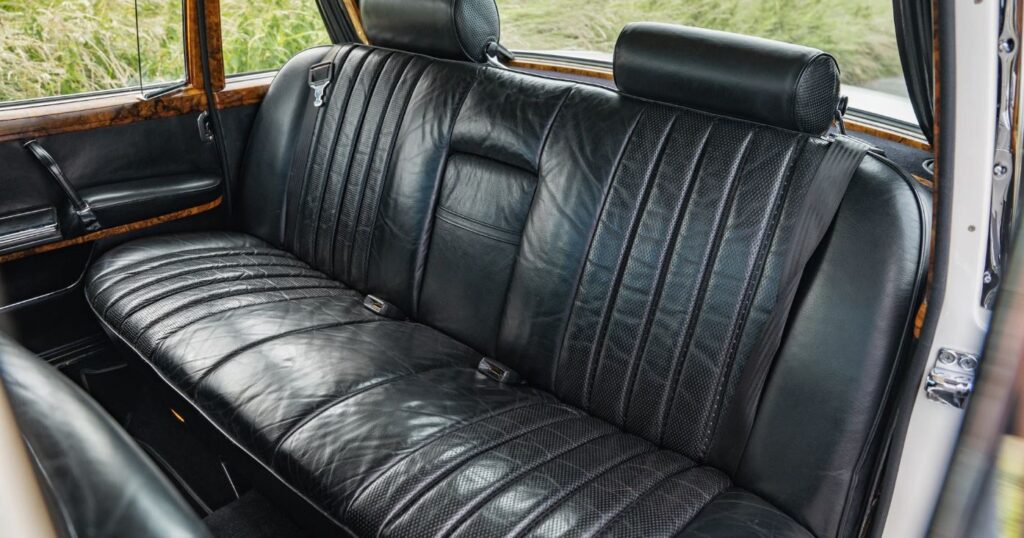 In 2001 the car was sold at auction, making its way to Denmark, where it was lightly used until 2019. It was then bought by Sukhpal Singh Ahluwalia, the founder of Euro Car Parts. He had the car mechanically refurbished at a cost of £50,000, while the chrome was brought back to its best in Poland. It was sold to its current owner, Brendan O'Brien, in 2021, and it has been treated to new anti-roll bar bushes and work to the gearbox.
More information on Mercedes-Benz Classic can be found here, while more details on Henry Poole can be found here.