Words: Nathan Chadwick | Photos: Everrati
The Le Mans 24 Hours celebrates its 100th birthday this year – and to celebrate, Everrati is bringing its version of one of the famous race's most important cars, the Ford GT40, to Concours on Savile Row supported by Clothsurgeon.
Built in association with Superformance LLC, the GT40 is powered by Everrati's own electric vehicle-propulsion system. The performance is far beyond that of the original car, with 800bhp and 800Nm of torque, resulting in a power-to-weight ratio of 577hp per tonne. The GT40 uses a 62.5kWh lithium-ion battery integrated into a 700-volt electrical system that's augmented with advanced liquid cooling as well as thermal- and safety-management systems. The battery can be charged from 20 to 80 percent in 20 minutes via a 150kW CCS fast charger.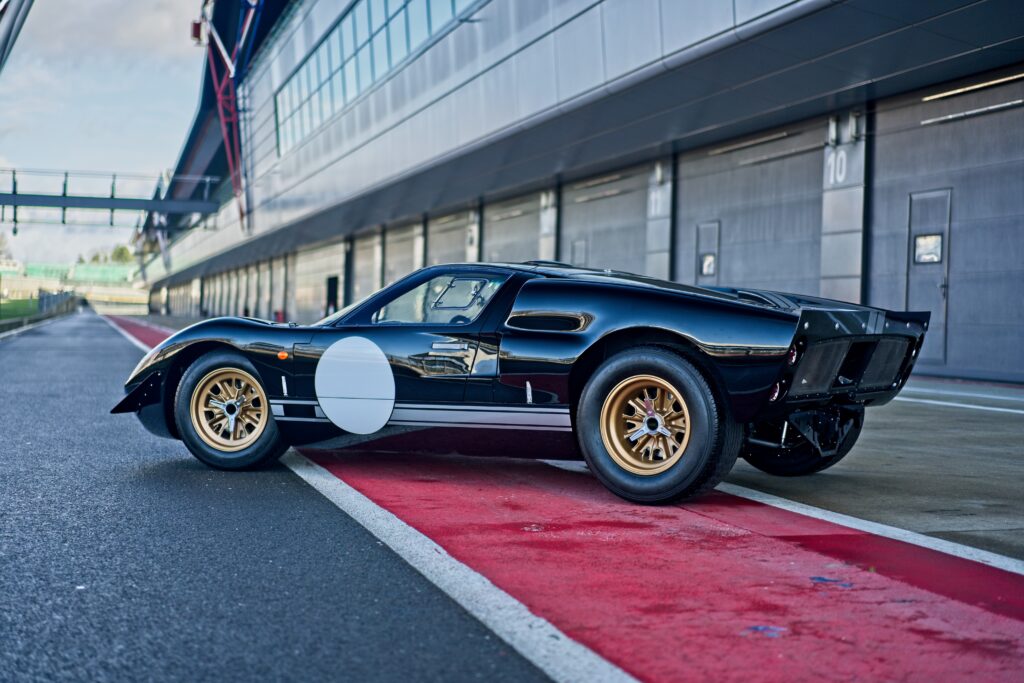 Even though the motive power is all new, so authentic is the rest of the car that it's the world's only GT40 EV to be listed in the official Shelby Registry. It appears in both the GT40 Register and the World Shelby Register, and carries a GT40/P chassis number.
The car will be shown in association with Clothsurgeon. Clothsurgeon is a British men's clothing brand founded by Rav Matharu in London, 2012. Inspired by counter-culture, and with an appreciation of Savile Row tailoring and craftsmanship, Clothsurgeon combines the casual aesthetic of streetwear with classic men's silhouettes to create a familiar yet contemporary wardrobe. In addition to the seasonal collections, Clothsurgeon offers a unique bespoke service which allows the customer to create whatever they wish, from whatever fabrics they desire. Drawing on the heritage of the famous menswear street, Clothsurgeon Bespoke provides the same level of quality and personalisation optimised for the modern consumer. It prides itself on being the Savile Row of Streetwear.
Find out more about Everrati here, and Clothsurgeon here.