Words: Nathan Chadwick | Photography: Envisage Caton
The two-seat British sports car is quintessentially British – just after World War Two, four-wheeled tearaways were beloved across the world for their zesty handling and characterful engines.
Now, in the 21st century, Caton encompasses that old-school charm and reimagines a 1950s icon using dedicated craftsmanship and beautifully honed skills – you can see the fruits of that labour up close at London's Concours on Savile Row on May 24 and 25, 2023, in association with renowned tailor Scabal.
Caton will be bringing along the latest version of its reimagined 1950s car. The original four-cylinder engine has been bored out to 2954cc and fully lightened, and it now includes a full steel crank, more aggressive cam, high-compression pistons and gas-flow technology. It is topped off with larger, two-inch twin H8 carburettors. The upgrades bring the engine up to more than double the original power, at 185bhp. The exterior has been designed to remove seam lines and exterior hinges, and to accentuate the existing flowing landscape of the car. Caton uses English Wheel techniques to create the perfect form, before translating the contours to Computer-Aided Design (CAD). This contemporary vision has been hand-crafted in metal by Caton's skilled artisans, and painted in a hue that's bespoke to Caton.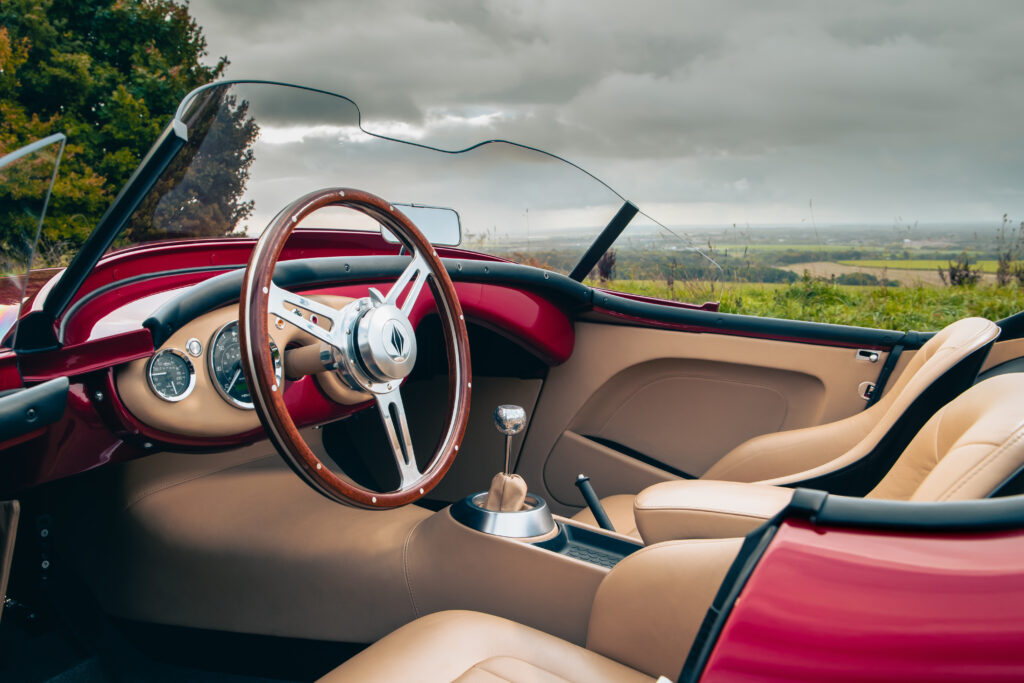 The hand-built, bespoke approach extends to the Caton's interior. Its trim and stitching is performed by highly skilled craftspeople, with an almost infinite number of options available. You'll also find subtle concessions to modernity, with upgraded audio and connectivity if the customer wishes.
It also has modern-day speed – the 185bhp four-cylinder engine produces 195lb/ft of torque, propelling the 920kg sports car to 60mph in 6.9 secs. Marshalling this performance to the road is a space-saving five-speed gearbox, with the lever conventionally mounted on top of the transmission tunnel. While it retains the original rear semi-elliptical leaf-spring set-up, the Caton uses a fresh damper system to improve roadholding. Up front there's a double-wishbone and adjustable coil-spring configuration.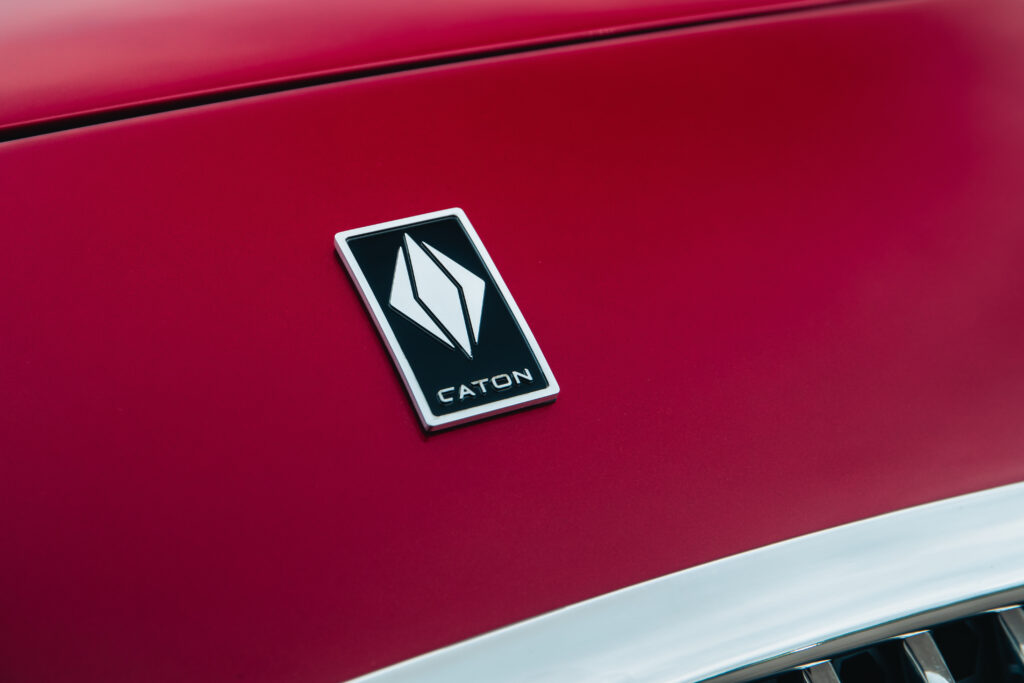 The Caton also features badging paying tribute to one of the UK's most important automotive hubs. Referencing the heritage of the UK's Midlands, it reflects the three spires of Coventry Cathedral.
Caton is being displayed in association with Scabal, founded by Otto Hertz in 1938. Mr Hertz would go on to bring international tailors together, and by 1970 Scabal had grown into a truly global company. JP Thissen, Otto Hert's most valued associate, was appointed to lead the company. Scabal today is headed up by his son Gregor Thissen as executive chairman, alongside Stefano Rivera, who joined in 2013 as CEO. Over the years Scabal has collaborated with the likes of Salvador Dali, Marlon Brando and Robert DeNiro.
We'll be releasing more details about the special activities planned for Concours on Savile Row by Envisage and Scabal in the coming weeks. You can find out more about Envisage Caton here, and Scabal here.