Words: Nathan Chadwick | Photos: Mullin Automotive Museum
A 1938 Delahaye Type 145 V12 Coupé from the Mullin Automotive Museum will be coming to the 2023 staging of Concours on Savile Row, hosted by French ready-to-wear brand Cremieux.
Chassis no. 48772 is the second in a series of four run by the Ecurie Bleue team between 1937 and 1939. After its racing career came to an end, the car was put into storage until the end of World War Two, whereupon it was purchased from Delahaye by Robert Cuny of the Modern Transport Company. He would sell the Type 145 to Fernard Lacour in 1947, at which point it was sent to Henri Chapron for new, modern coachwork – a two-door, two-seat Grand Luxe Coupé.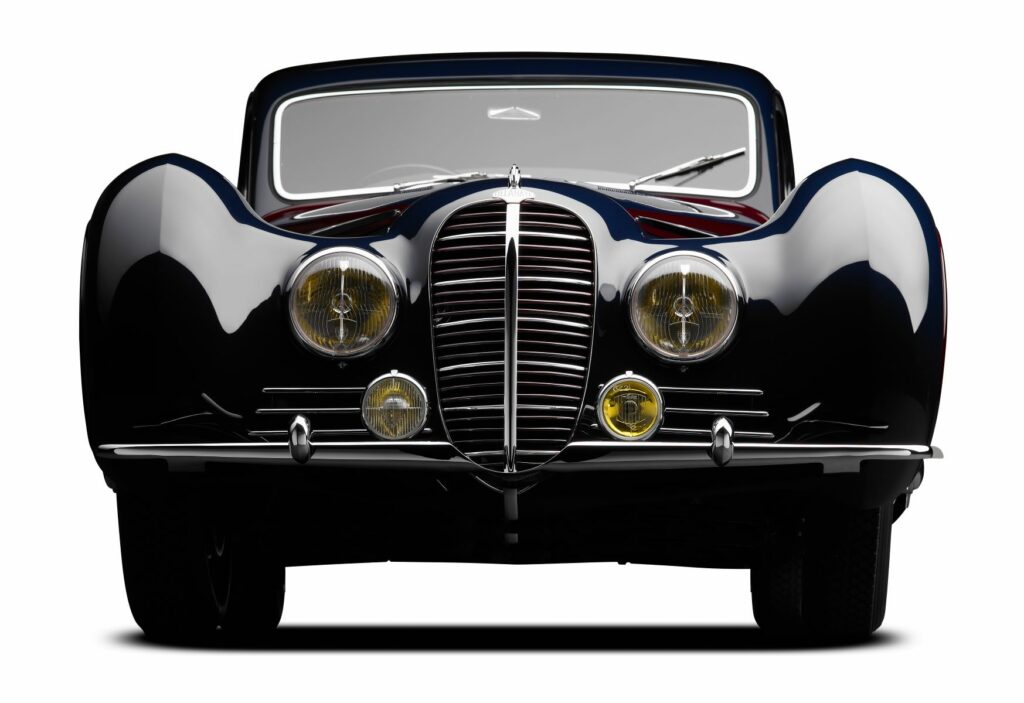 In 1948 the finished car was delivered complete with a Type 165 engine with a racing-derived three-carburettor set-up. When Fritz Schlumpf learned of the model, he purchased it for his private collection in Mulhouse, Germany. When the V12 stopped working, he had the motor removed and replaced with a Delahaye six-cylinder. A few years later, Ed Andrews of Chicago purchased the car from the Schlumpfs, and then spent many years tracking down the original engine, which he did in 1970. The powerplant would finally be reunited with the car in 1983, when Bill Jacobs Junior bought the Delahaye. A year later it was fully restored, before passing through several owners. It became part of the Mullin Collection in 2003, whereupon it was restored again.

The car is being presented at Concours on Savile Row in association with Cremieux, a family-owned luxury menswear company, founded in Saint-Tropez, France in 1976. French-born Daniel Cremieux studied English in London and became fascinated by the emerging preppy look of English students. Following a trip to New York, he returned to France and set about creating a modern French twist on this traditional preppy style. Flagship retail stores can be found in London, Paris, Saint Tropez, Capri, New York, Palm Beach and Bal Harbour. For Concours on Savile Row, Cremieux is launching its summer collection, with plenty of exclusive items produced solely for the concours, such as handmade ties, linen cotton shorts and special shirts inspired by Savile Row.
For more details on the Mullin Automotive Museum, click here. To find out more about Cremieux, click here.