LONDON, MAY 2022: A 1964 Jaguar E-type engineered by Eagle that starred in Kingsman: The Golden Circle is to star at Concours on Savile Row, which takes place on Wednesday June 15 and Thursday June 16.
It's not the first time the car has had a brush with fame – it was due to be Bond set designer Ken Adam's car, but his ended up being a red coupe that has a cameo appearance in Thunderball.
Fast forward to 2016 and MARV Productions needed a dark green E-Type coupe for Taron Egerton's character in Kingsman: The Golden Circle. The producers contacted Eagle, who suggested this car, which had been comprehensively overhauled and repainted in a unique version of the original dark green. In addition to a complete interior retrim, it's benefitted from several of Eagle's upgrade packages.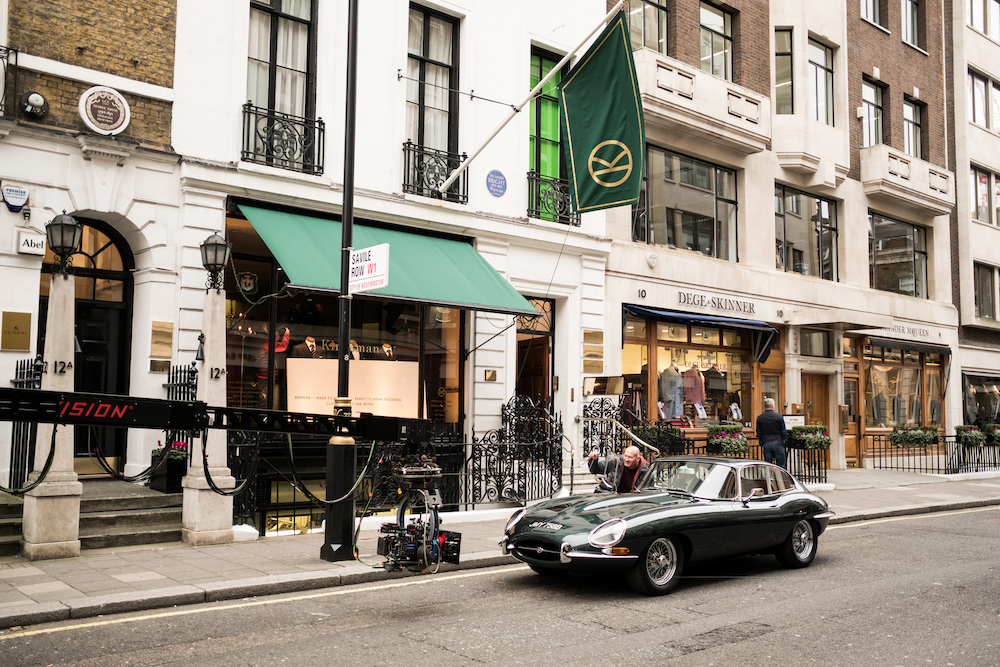 Each of Eagle's cars are built to the customers' unique specification, made to order with an in-house restoration team.
The car will be presented by event co-sponsors Hagerty, who offer bespoke packages, and Huntsman & Sons, the premises of which were used as the location for the Kingsman HQ in the films. It's also been used to promote Concours on Savile Row itself. Huntsman & Sons have 180 years of experience crafting bespoke clothes for the likes of royalty and nobility, not just in the UK but around the world.
Concours on Savile Row offers a chance to see this car up close and personal between June 15 and June 16.