Words: Nathan Chadwick | Photos: Matt Howell/various
We're counting down the hours until Concours on Savile Row kicks off this week (May 24-25, 2023). For fans of bespoke style and fashion, we've lined up an exceptional selection of special guests and industry talks on the main stage – and all for free.
On Wednesday, FOPE head of product development Claudia Piaserico will be talking through the intricacies of design, while later that day Patrick Grant of Norton & Sons will take to the stage to discuss tailoring in the modern age. David Gandy will then reflect upon his career, his defining style and his relationship with cars, before it's farrier Sam Dracott's turn to talk.
Dominic Sebag-Montefiore of Edward Sexton will be discussing the art of collaboration with Ian Callum CBE of CALLUM, and Jeremy Hackett of JP Hackett will reveal the latest developments in the tailoring world.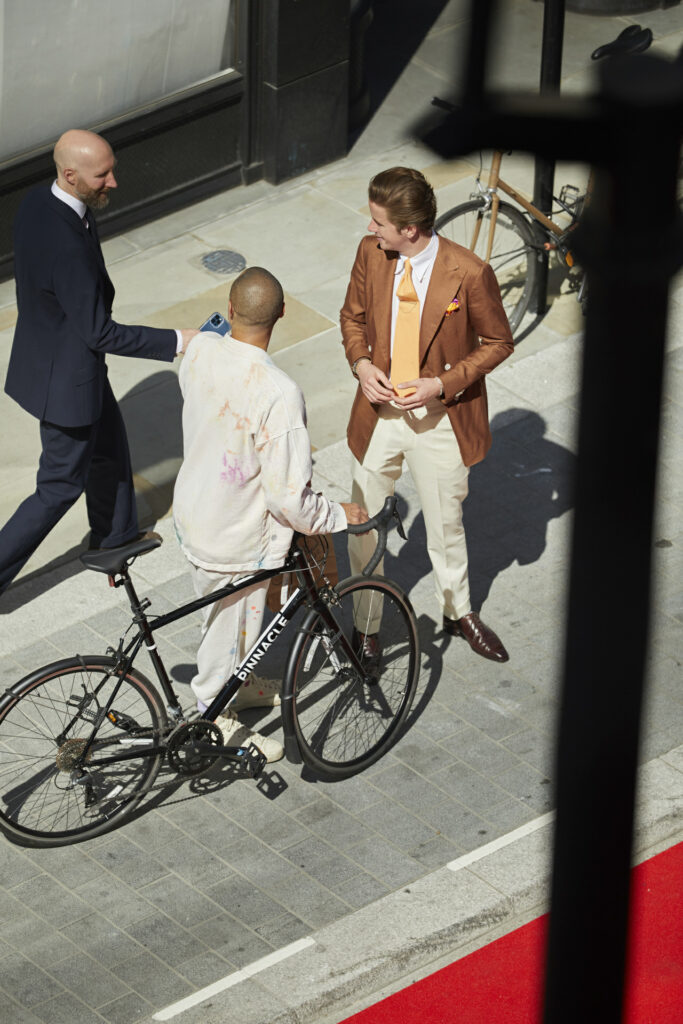 On Thursday, Simon Cundey of Henry Poole will take to the stage, before Joe Morgan of Chittleborough & Morgan discusses the golden age of Savile Row. Oliver Mumby, head of design at Cad & The Dandy, will talk about the nature of ready-to-wear clothing.
Concours on Savile Row will feature plenty more interviews and discussion in-store, too, with live demonstrations and exclusive productions within the tailors themselves. Crémieux has even produced a range of items solely for the event.
Keep up with the latest event news on Instagram via @savilerowconcours.