A Jaguar XK120 restored by Jaguar Classic over 2700 hours for renowned male model David Gandy will be one of the stars of the inaugural Concours on Savile Row, which will take place on Wednesday June 15 and Thursday June 16.
His 1954 XK120 was found in California and despatched to Jaguar Classic's Classic Works facility in Warwickshire with the brief of retaining as much of the car's originality as possible. However, Gandy, a lifelong Jaguar enthusiast, specified several upgrades inspired by the XK120 Lightweight.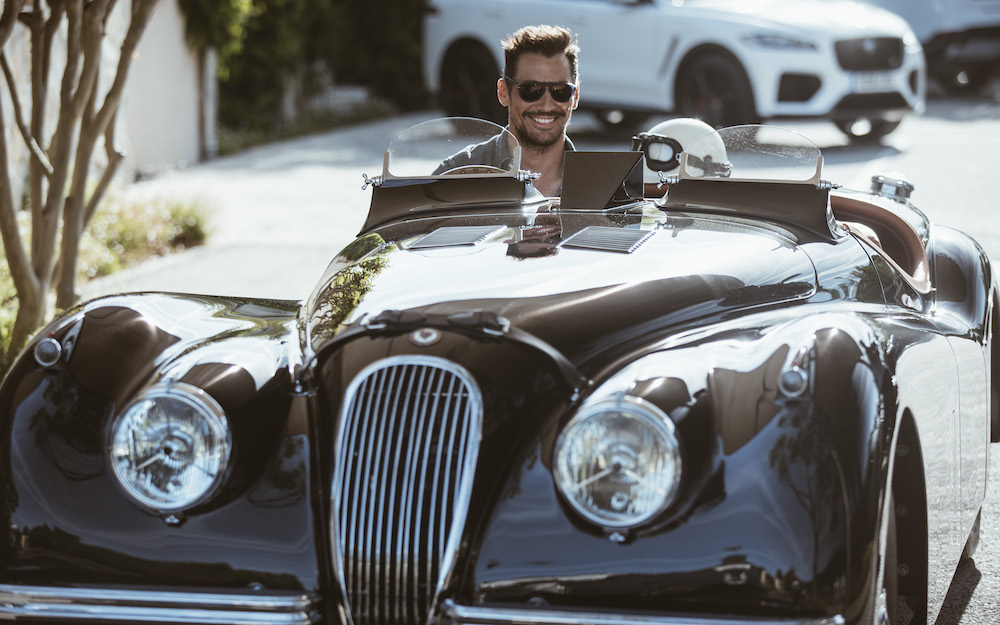 The 3.4-litre straight six now produces 225bhp compared to the standard 180bhp, and features steel-braced core plugs for better stability at high speeds. There's also an upgraded dual-pipe exhaust system, quick-shifting racing-style gearbox and upgraded disc brakes with four-pot calipers up front. The suspension has also been upgraded to a fully adjustable damper setup.
David tailored the aesthetics to his style at every stage, specifying a solid black exterior hue that took 13 litres and four coats of paint to perfect. He also chose a flip-top fuel cap and twin aero screens, another nod to the XK120 Lightweight.
David's unique choices can be seen on the interior, which is finished in Aged Saddle tan leather with aluminium-plated seatbacks. Interior space was optimised with a single battery behind the passenger seat to allow 6ft2 David to stretch out and enjoy his XK120.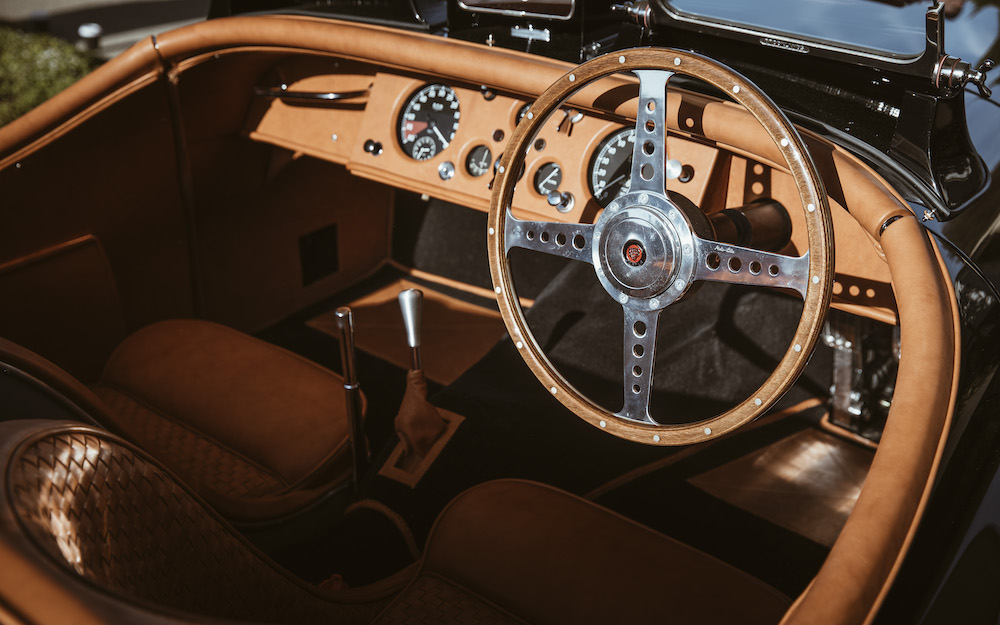 David's presenting the car at Concours on Savile Row in association with Henry Poole & Sons. The tailor is synonymous with this famous London street, moving the family business to Savile Row in 1846, 40 years after it first opened in Brunswick Square. The company holds many royal warrants, and invented the dinner jacket and Tuxedo, and has clothed royalty, politicians and aristocracy over many decades, including Winston Churchill.
Concours on Savile Row is put together by the creators of the award-winning Magneto magazine, and held in association with The Pollen Estate, Chopard, Fope, Hagerty and RM Sotheby's. Savile Row will be closed to traffic and entry will be free to all visitors. More than 40 world-class cars will be on display, from pre-war thoroughbreds to the latest electric hypercars.
Many of the renowned tailors, shoemakers and art galleries will be open to visitors. There will also be a central stage for talks and live music.