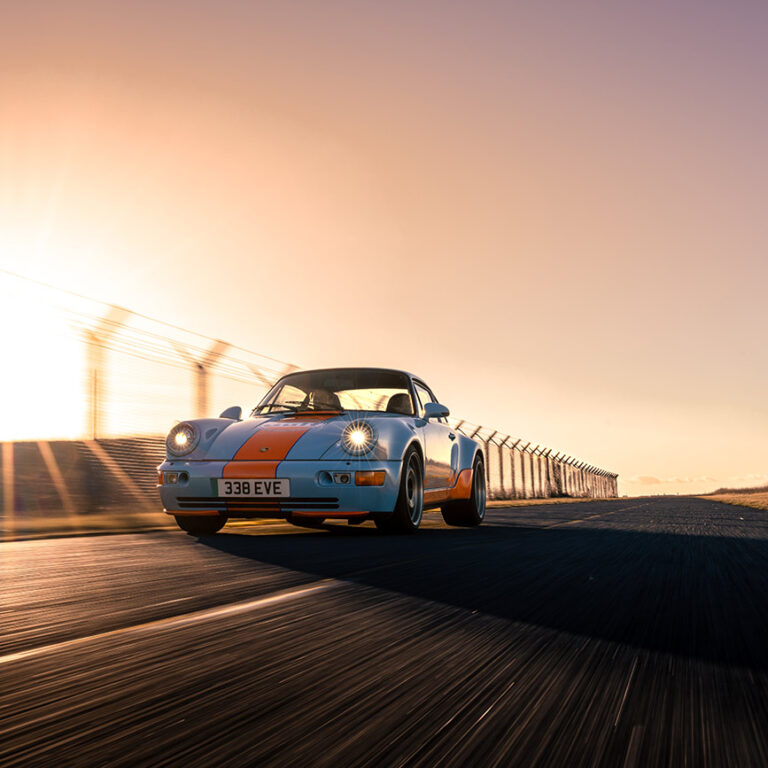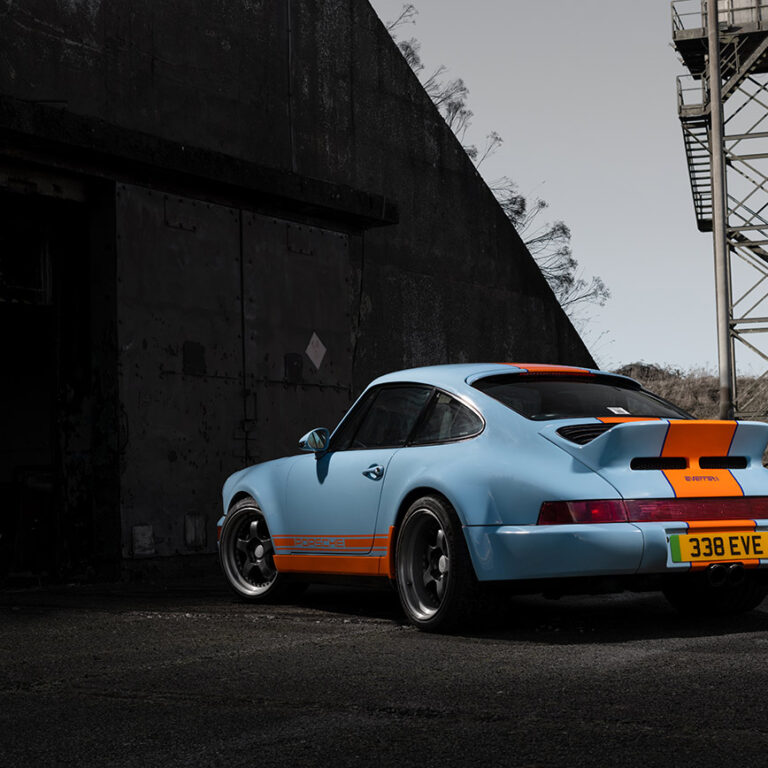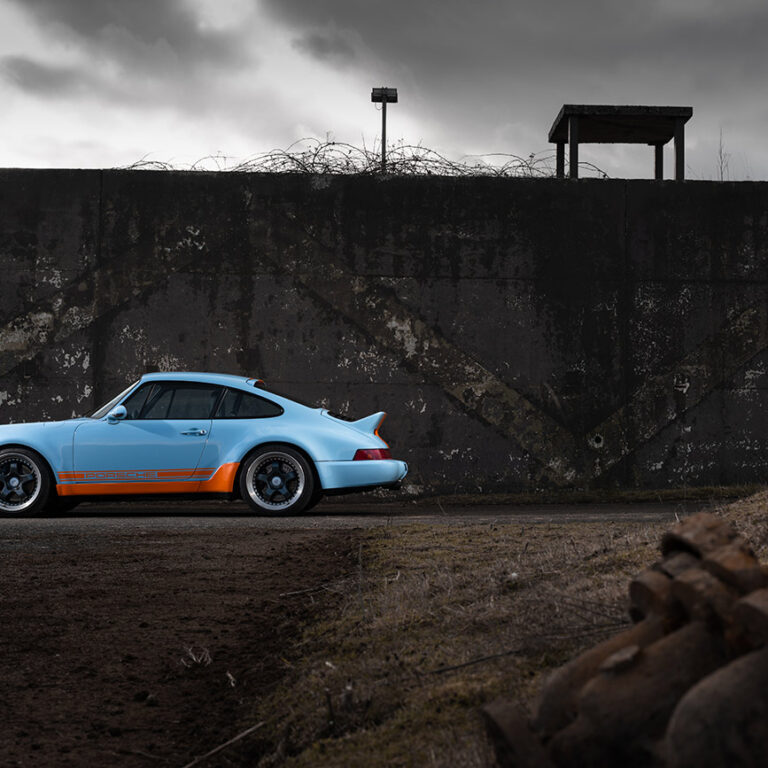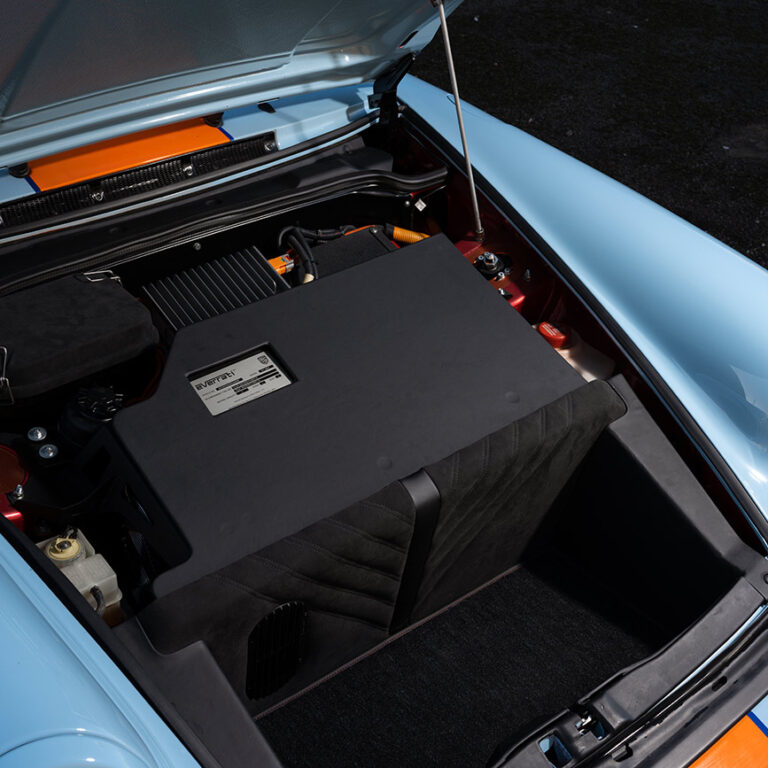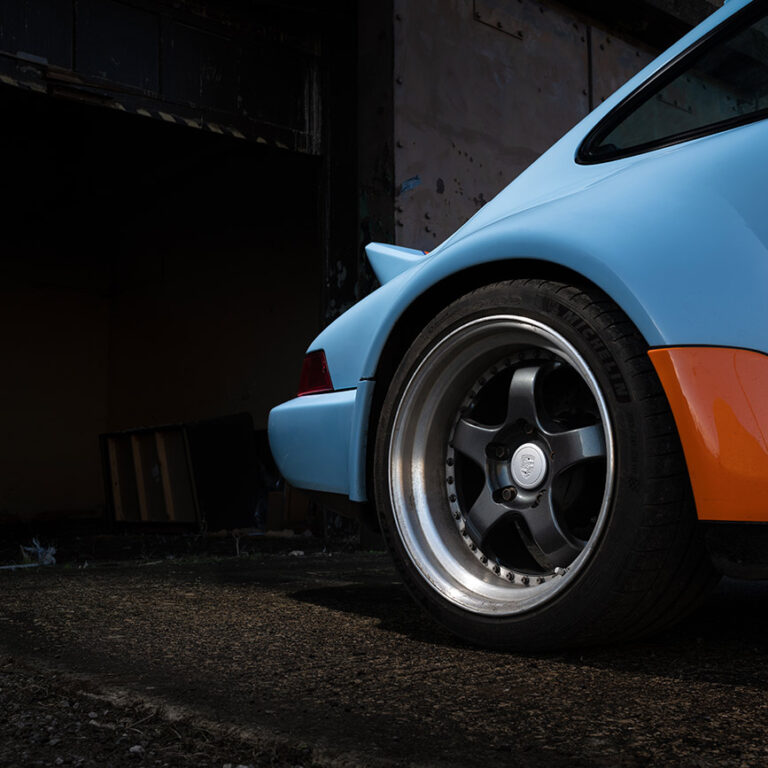 Everrati Porsche 911 (964)
Owner: Everrati
Everrati's electric Porsche conversion is based on a classic 964 (1989-1994) generation 911, which was available in Coupé, Targa and Cabriolet form. The EV conversion endows the 911 with 500bhp of power and 500Nm of torque – a huge increase over the original flat-six engine – and gives around 200 miles of range, with zero tailpipe emissions. Each car is fitted with a 53kW battery pack, spread out around the car's chassis, which improves the weight distribution over the tail-heavy original. With the use of high-quality carbon fibre panels, the overall weight of the Everrati conversion is kept close to the original's.
The 911 is fully restored by a leading Porsche specialist and retrimmed to a much higher standard than original, to the customer's bespoke requirements. It is kitted out with full navigation, DAB+, Bluetooth, Apple Car Play, heated front seats and an all-new heating and air-conditioning system. The classic 911 five-dial instrument cluster is retained but adapted to show the vital EV information.
There's also the entertaining option of an active sound pack for the classic 911 flat-six rumble… in an environmentally friendly performance car that's significantly faster than the iconic original.
Power: 500bhp  Top Speed: N/A  0-60mph: sub-4.0 secs
---
---