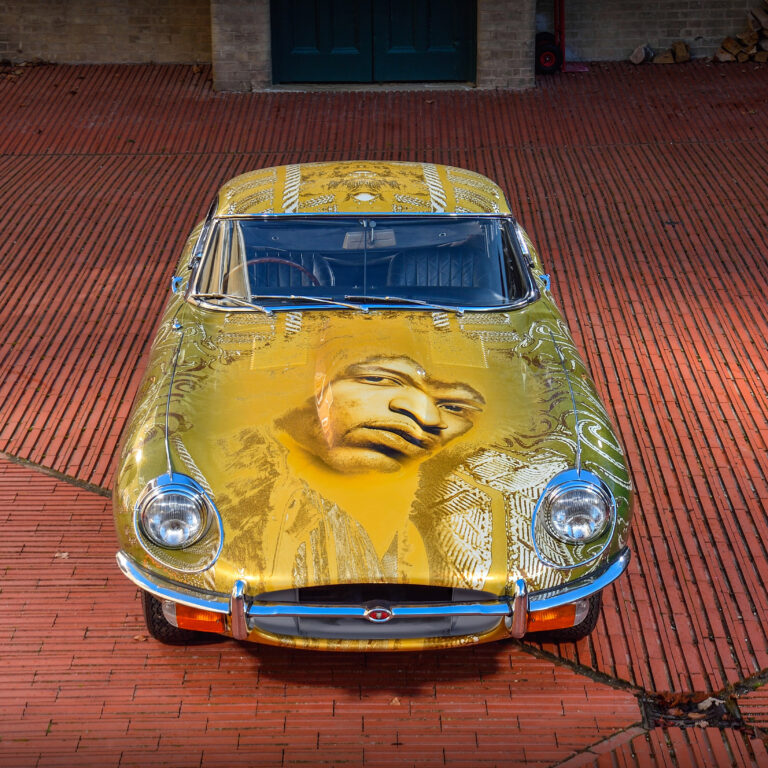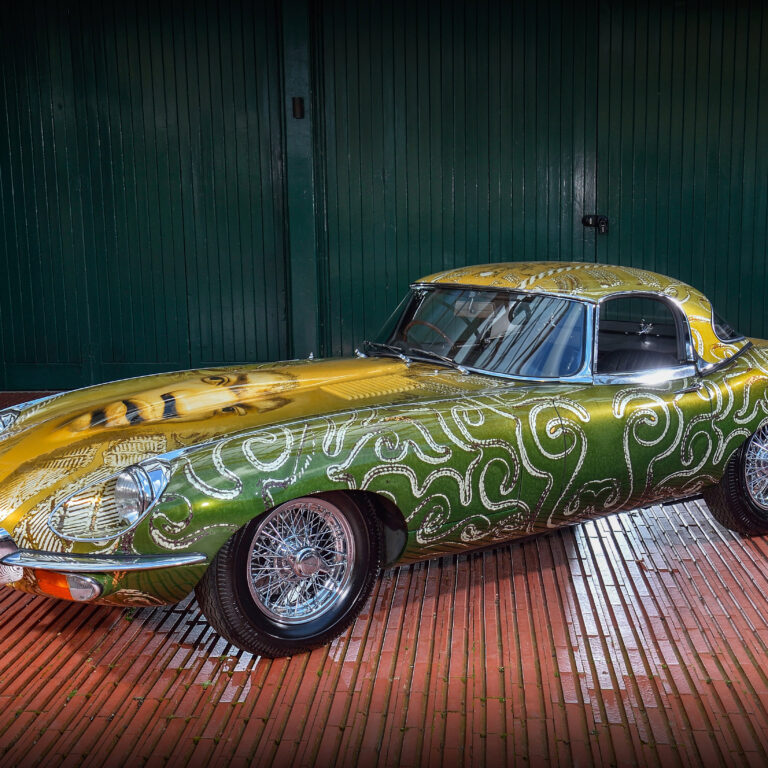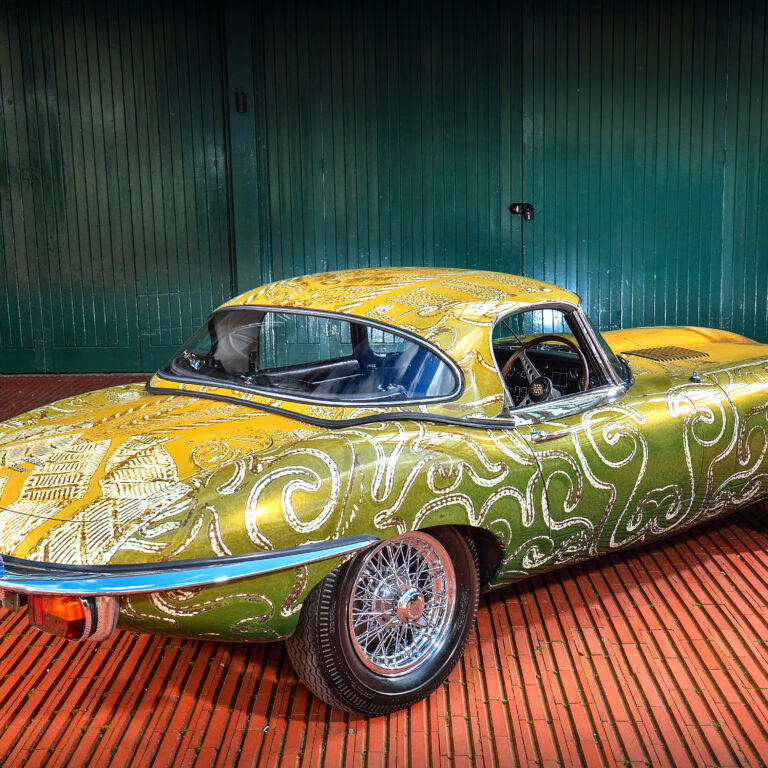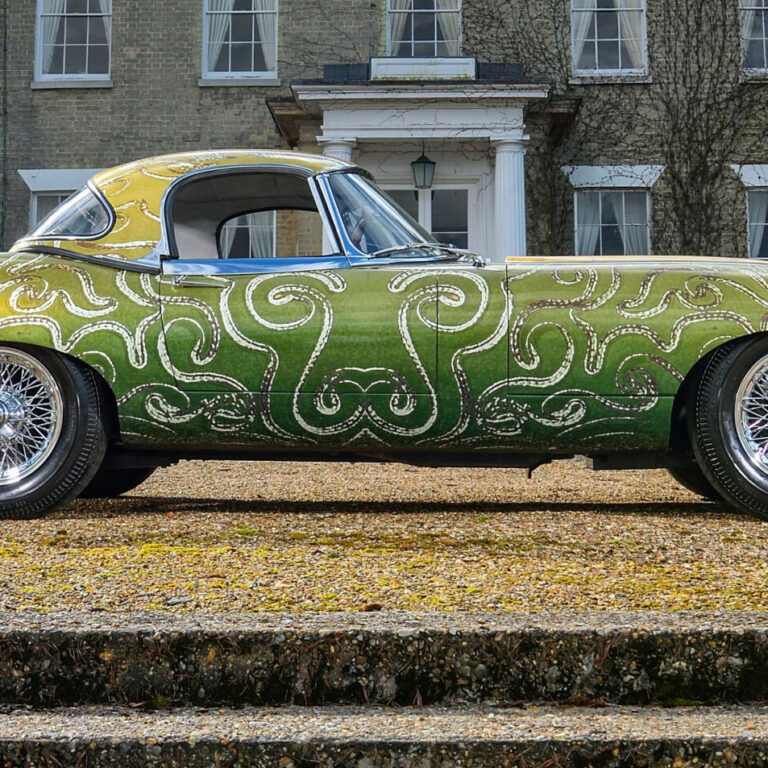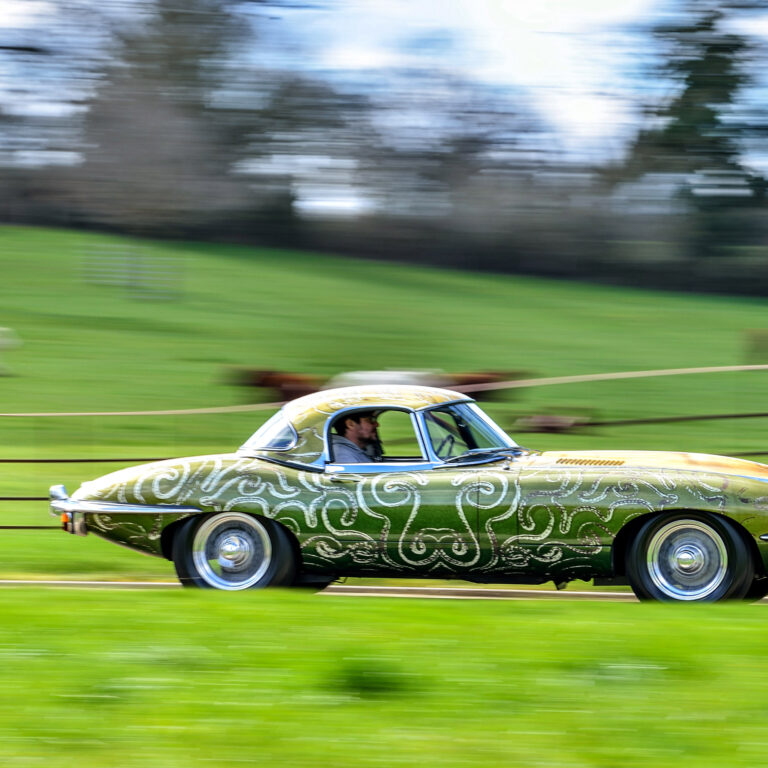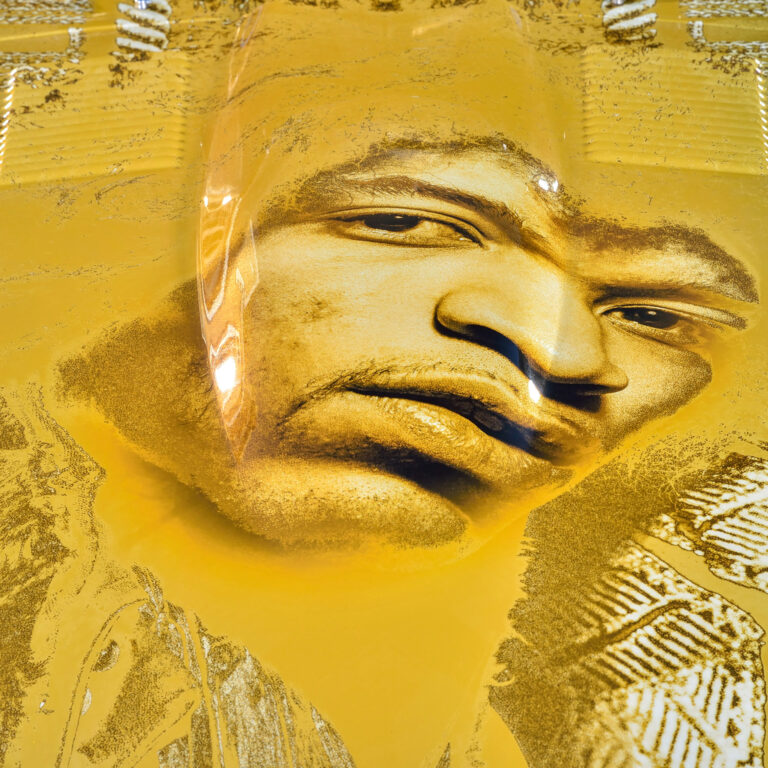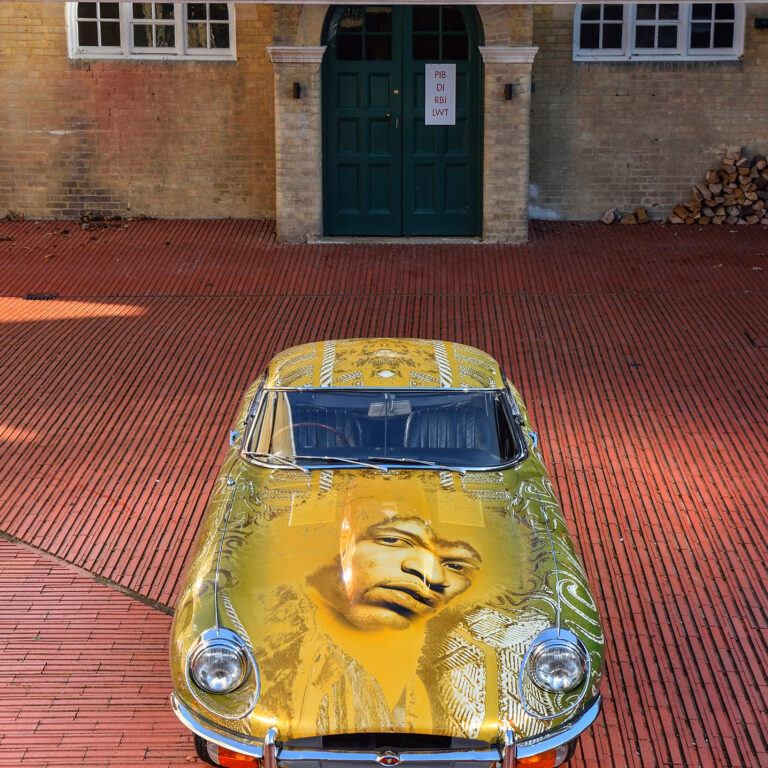 2023 Tudor Black Coachworks Electric Lady
Owned by: Tudor Black Coachworks Hosted by: Norton & Sons
This is the Electric Lady – the first fully electric Jaguar E-type Roadster to appear from the Tudor Black Coachworks workshop. Rock & Roll Hall of Fame photographer Gered Mankowitz has used the launch model for this run of electric E-types as an art car dedicated to Jimi Hendrix.
Gered formed the art piece using a photograph he took of Hendrix in 1967. The detailing of Jimi's jacket (a Savile Row piece dating from c.1850) forms the surrounding visuals of the car, with the rock star's distinctive portrait taking pride of place on the bonnet.
The Electric Lady uses a 1970 Jaguar E-type Series 2 Roadster as its base, and has a 65kWh battery at 350V alongside a 170kW and 600Nm motor.
The car has 50KW DC charging capability, and uses a 7kW AC booster to work with a Type 2 EV wall-charger system. A revised manual shifter based on the 4.2 gearbox allows you to select drive and reverse. 
Power: 170kW Top speed: N/A 0-62mph: N/A (est)
---
---
---