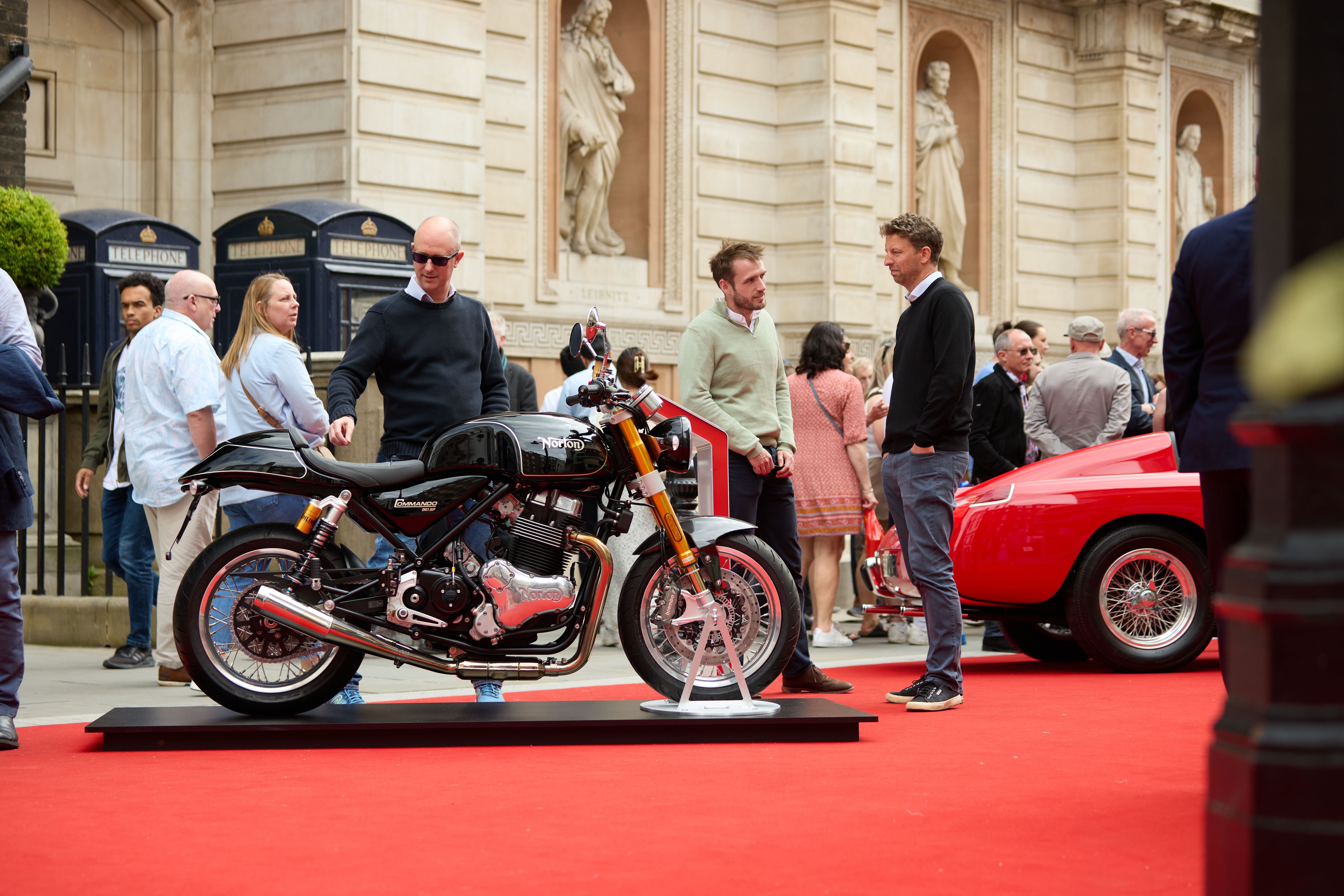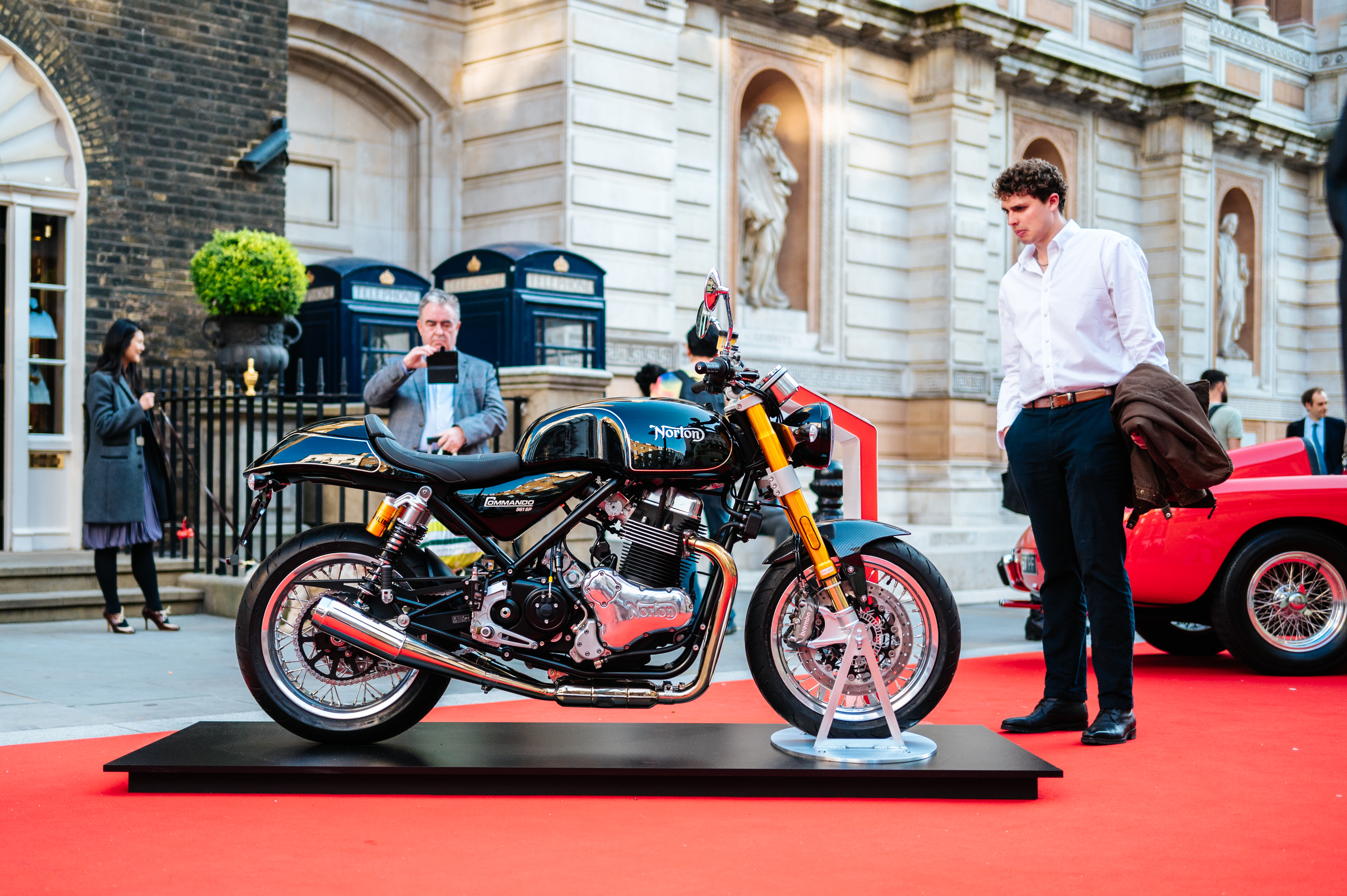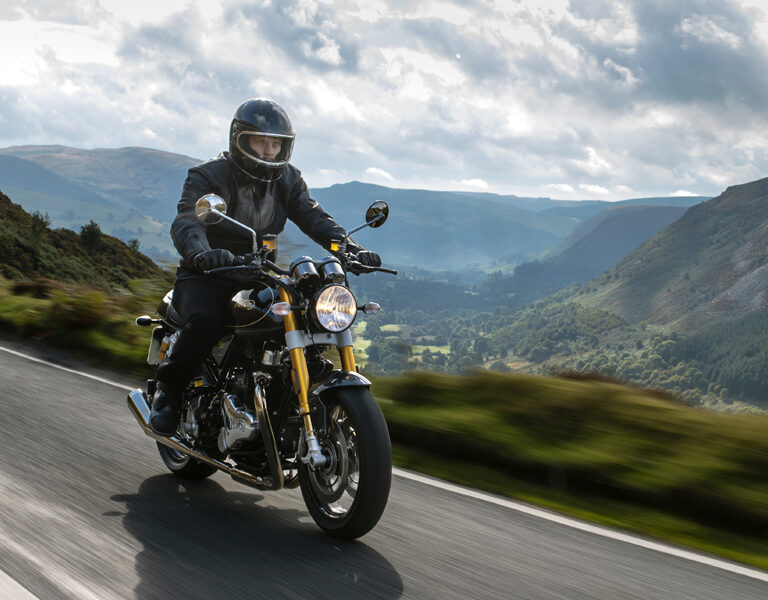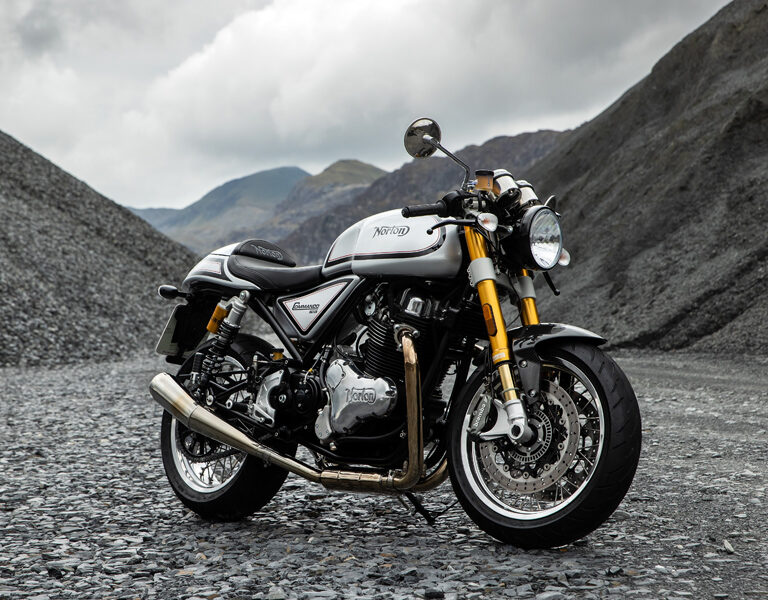 2023 Norton Commando 961 SP
Owner: Norton    Hosted by: Gieves and Hawkes
The Commando name has been a byword for the pinnacle of British motorcycling for decades and Norton's brand-new take on the Commando recipe, manufactured less than ten miles from where Norton was founded 125 years ago, is no different.
The Sport on display comes with flat handlebars that favour an upright riding position for riders who have a little more time to spend in the saddle. Made for those for whom the journey is more important than the destination and the ride takes as long as it needs.
The Commando also retains lots of the beloved simplicity of the Ton Up boys era of riding. Just like the original bike, a Commando will not tell you when to change gear, it will not take charge of the throttle and it will not get between you and the simple pleasure of a well-earned ride – it's all about the joys of machine and rider in perfect harmony.
Instead it offers reliability, comfort and the roar of a petrol powered twin. Quite simply the Commando 961 SP is everything you need, and nothing you don't.
Power: 77bhp
Power: 77bhp Top speed: N/A 0-60mph: N/A
---
---
---