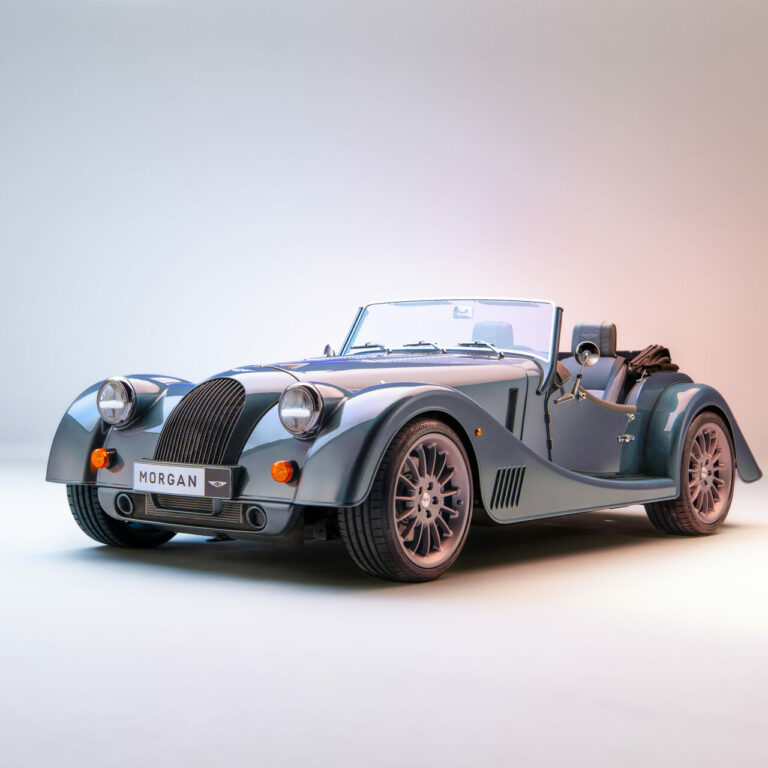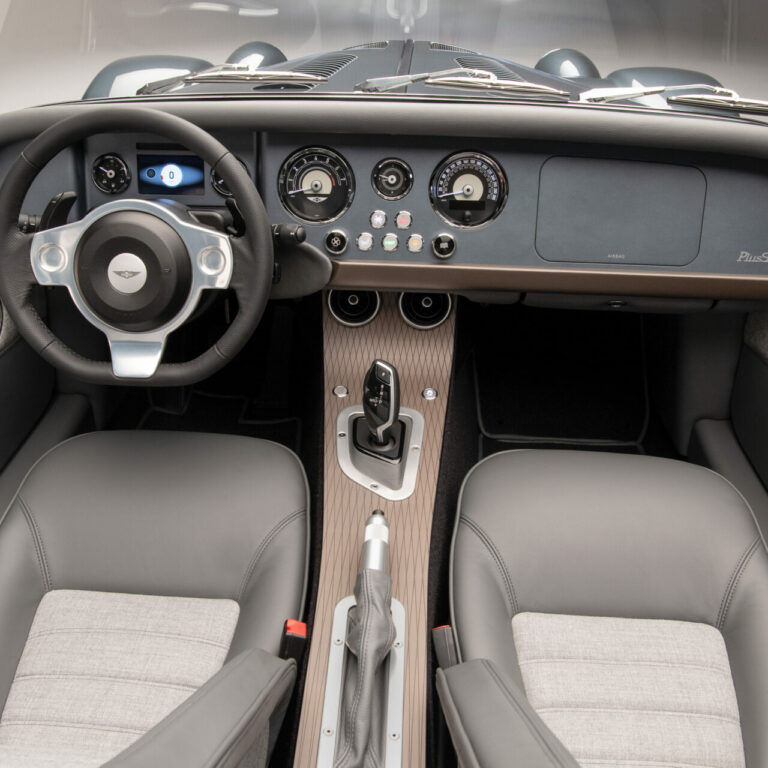 2023 Morgan Plus Six
Owned by: Morgan Hosted by: Dege & Skinner
Coachbuilt on Morgan's lightweight CX-Generation bonded-aluminium platform, the design of Plus models is both timeless and enduring – but where the Plus Four takes a more classic approach for the legendary marque, the Six embraces a more contemporary aesthetic. The car has been very recently upgraded, and as part of that its interior features a new, formed-aluminium dashboard and instrument panel.
The dash is home to new instruments that boast fresh artwork on their faces. This has been simplified, and draws inspiration from premium timepieces. Configurable in a range of finishes and colours, each of the model's wooden sections is meticulously hand-crafted by the company's skilled craftspeople.
Morgan has partnered with Sennheiser to offer a revolutionary new lightweight in-car entertainment system that delivers enveloping, high-fidelity sound. Motive performance comes from a BMW B58 TwinPower Turbo inline six-cylinder engine that produces 335bhp and 369lb ft of torque.
Power: 335bhp Top speed: 166mph 0-62mph: 4.2 seconds
---
---
---