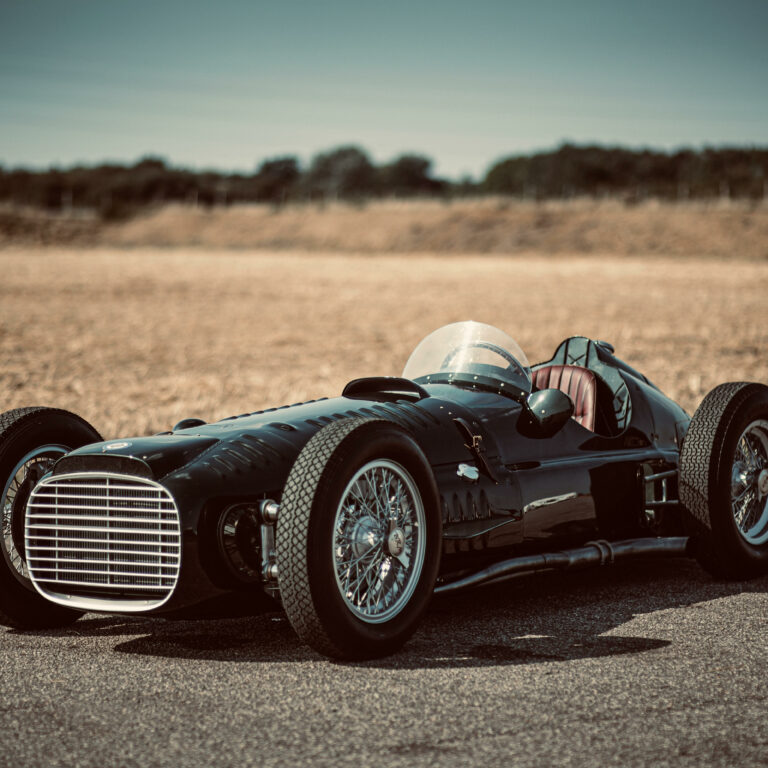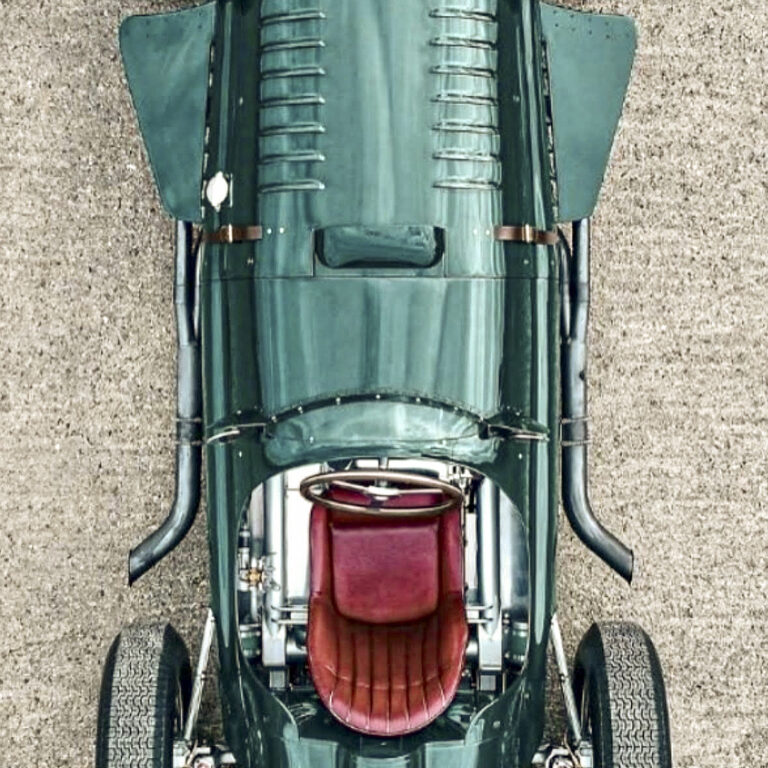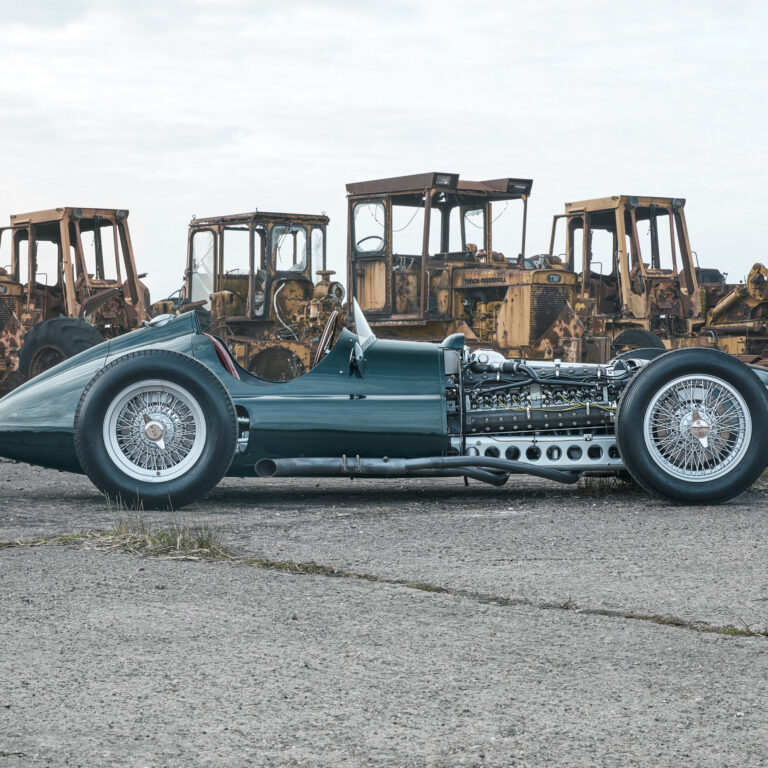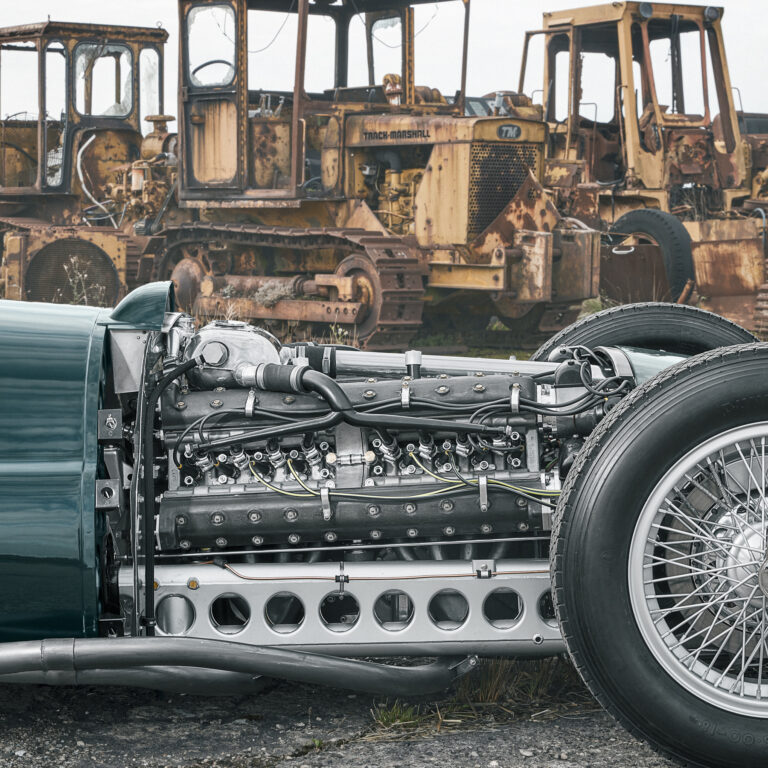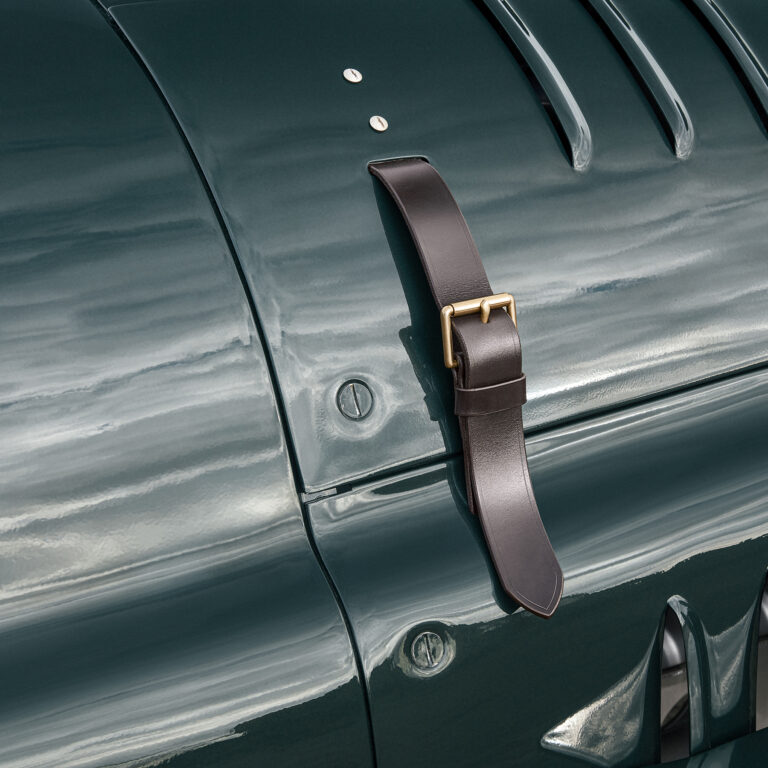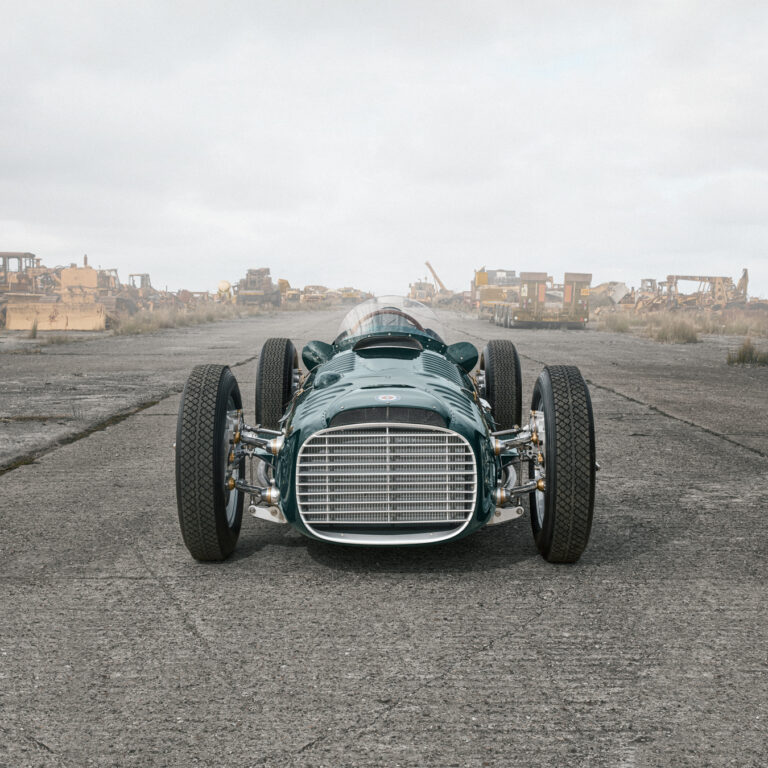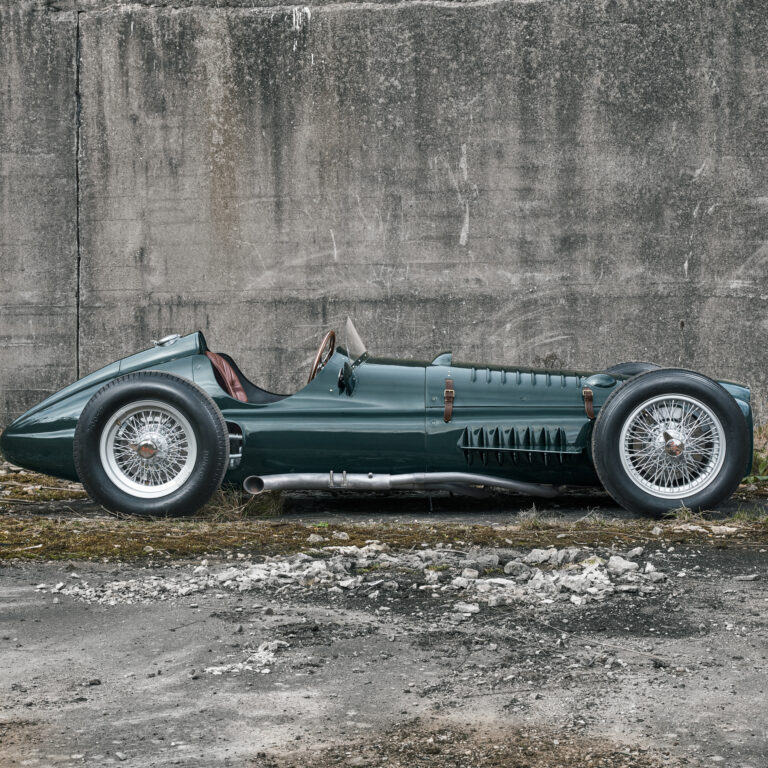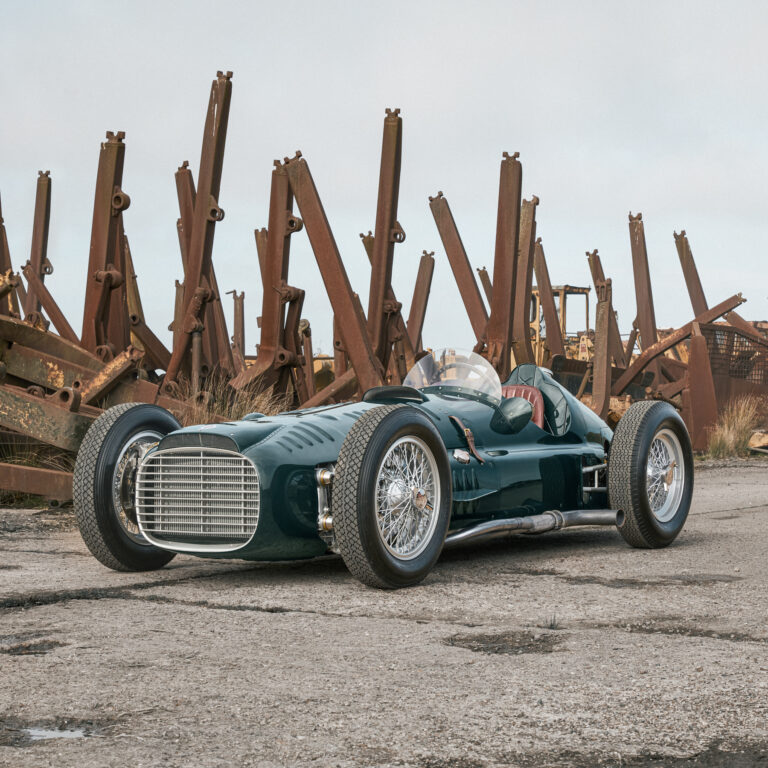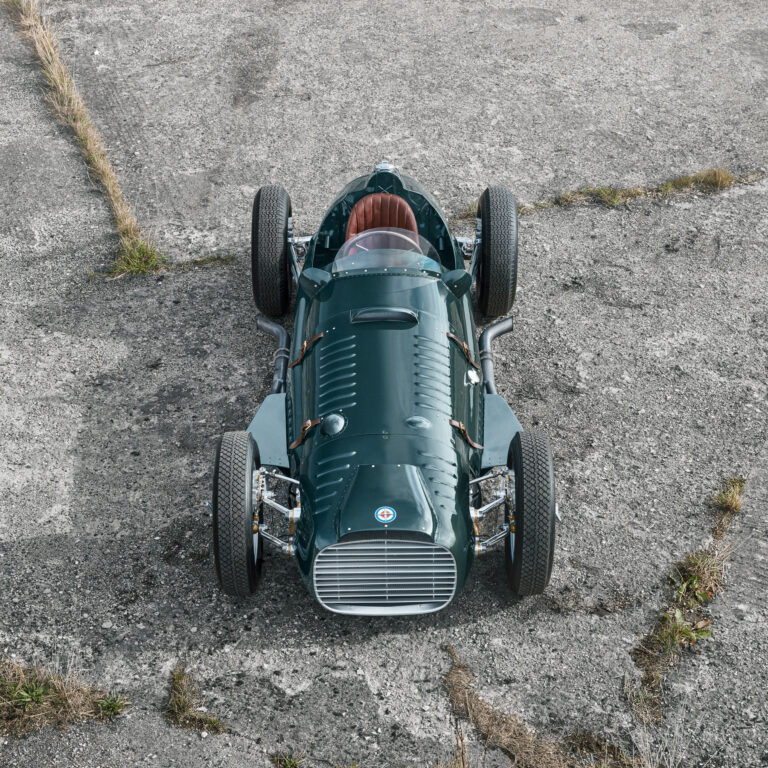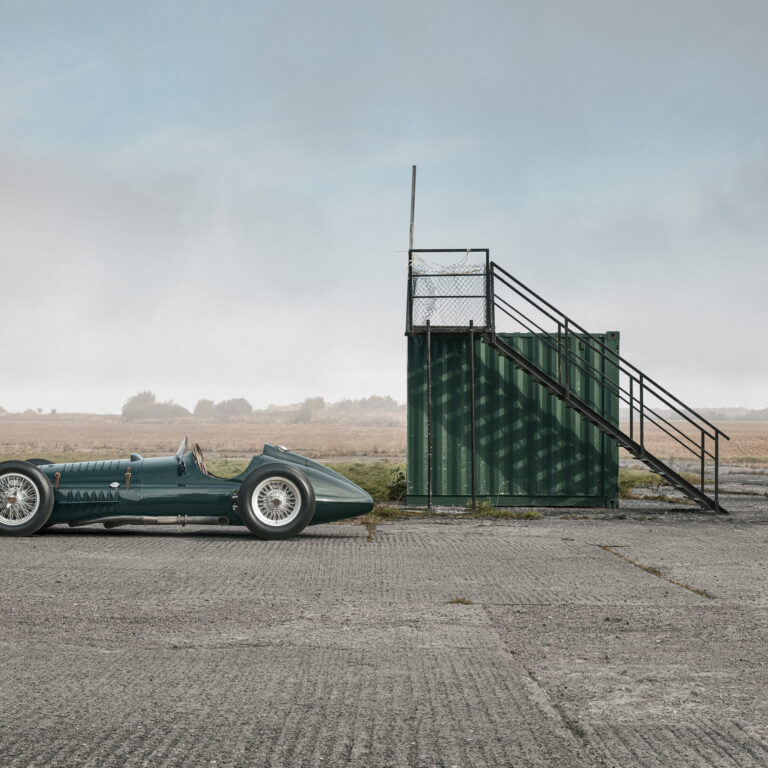 2023 BRM P15 Mk1 V16
Owner: BRM Hosted by: Ozwald Boateng
British Racing Motors (BRM) was Britain's first racing team, and the P15 Mk1 V16 was thus Britain's first Formula 1 car. Conceived as a response to the pre-war dominance of the Germans, French and Italians in motor racing, the car that would be seen as the 'ambassador for Britain' was sired in the small town of Bourne in Lincolnshire. Now BRM is back, building three new Continuation V16s. 
The germination of the project began when the BRM team discovered evidence that there was going to be a total of six Mk1 P15s built, but due to a change in F1 technical regulations, just three were actually made. The final three are the end chapter to this glorious slice of history.
At the heart of the car is the mighty 1.5-litre 600bhp V16 engine, augmented by a Rolls-Royce two-stage centrifugal supercharger (scaled down from the one used in the Spitfire Merlin engine). It revs to 12,000rpm, creating an unmistakable sound that truly stirs the soul. The car was a groundbreaker in many other ways, too – it was the first Grand Prix car to use disc brakes, and it has a unique air-strut suspension set-up taken from the aviation industry.
Power: 600bhp  Top speed: N/A 0-60mph: N/A
---
---
---