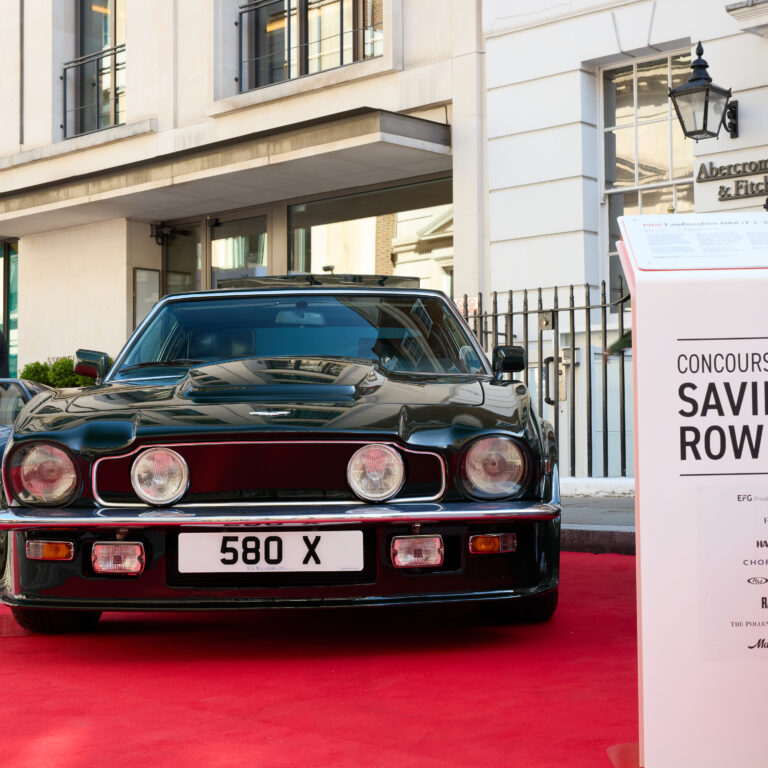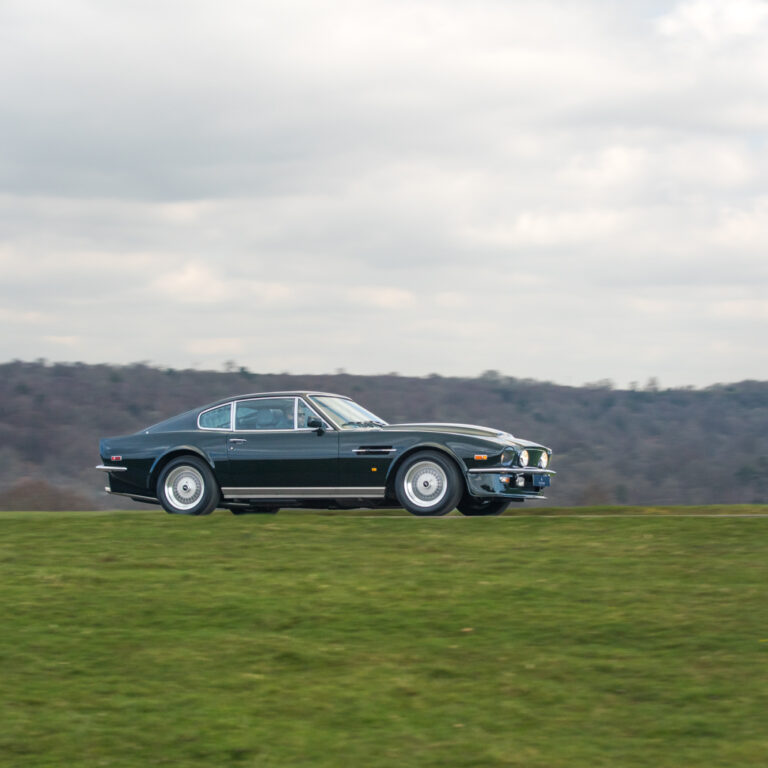 1991 Aston Martin V8 Vantage X-Pack
Presented by: Hagerty Hosted by: Huntsman  
The car you see here today is not only the last of the mere 137 X-Packs built, but it is the very last Aston Martin V8 (and therefore V8 Vantage) ever produced, too. It was built for Wensley Haydon-Baillie, one of Britain's wealthiest men for a time before making a cataclysmically bad investment in pharmaceuticals.
Haydon-Baillie's brief for the Aston Martin was unsurprisingly exacting, with an emphasis on both luxury and performance. Amenities such as the bespoke sound system, fully adjustable Recaro leather seats with speakers in the headrests, twin antenna aerials and dual cigar ashtrays helped to create the perfect gentleman's express.
For when said gentleman might be running late, he could count on an engine that breathed more freely through larger airboxes and exhausts, a stronger chassis courtesy of a fitted half-cage (leather trimmed, obviously), and the improved aero offered by the unique covered headlights. If all this wasn't indicative of a man in a hurry, the custom 200mph speedometer certainly was. 
Power: 432bhp Top speed: N/A 0-60mph: N/A
---
---
---