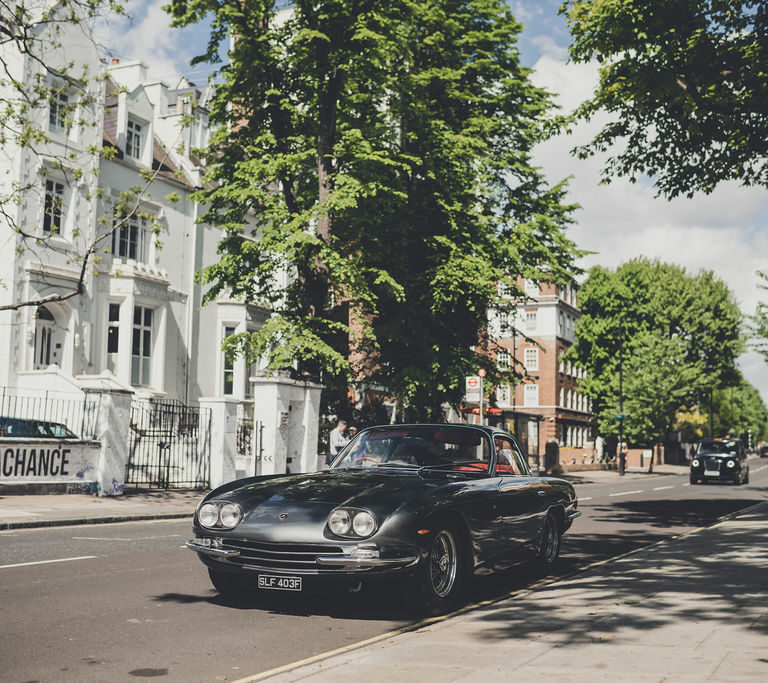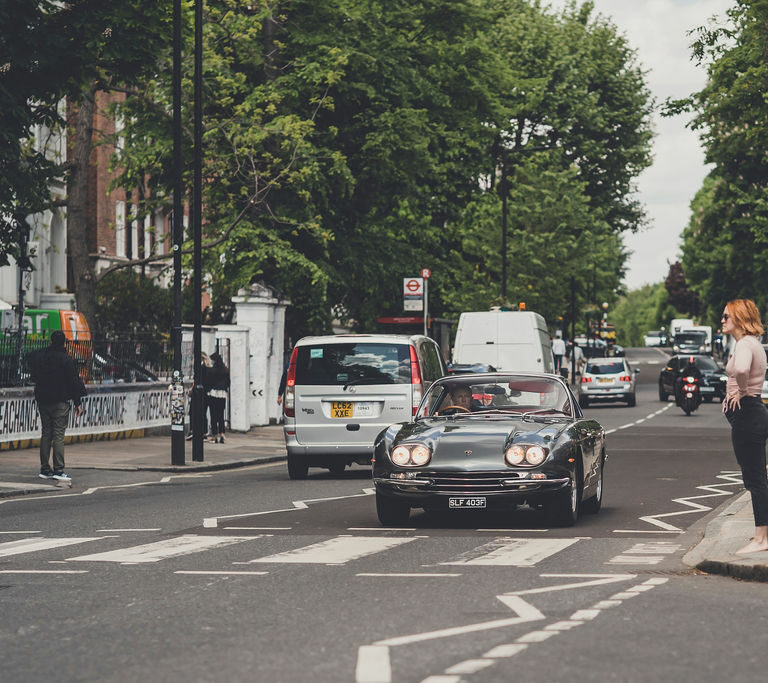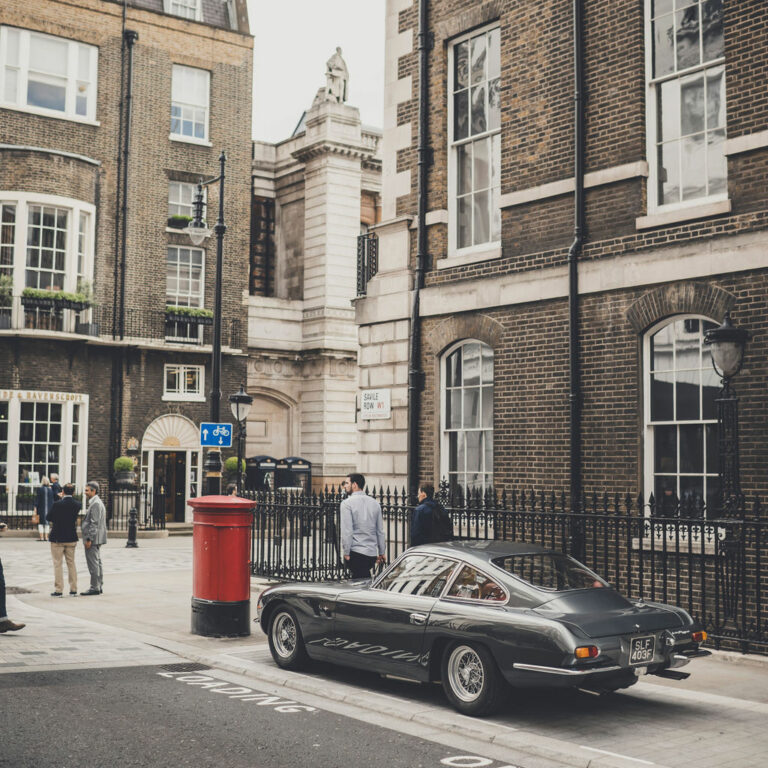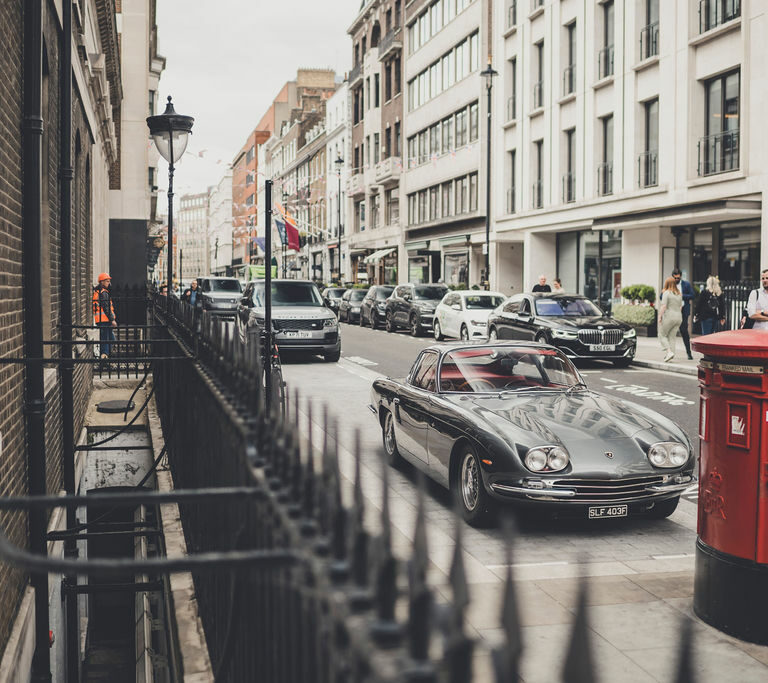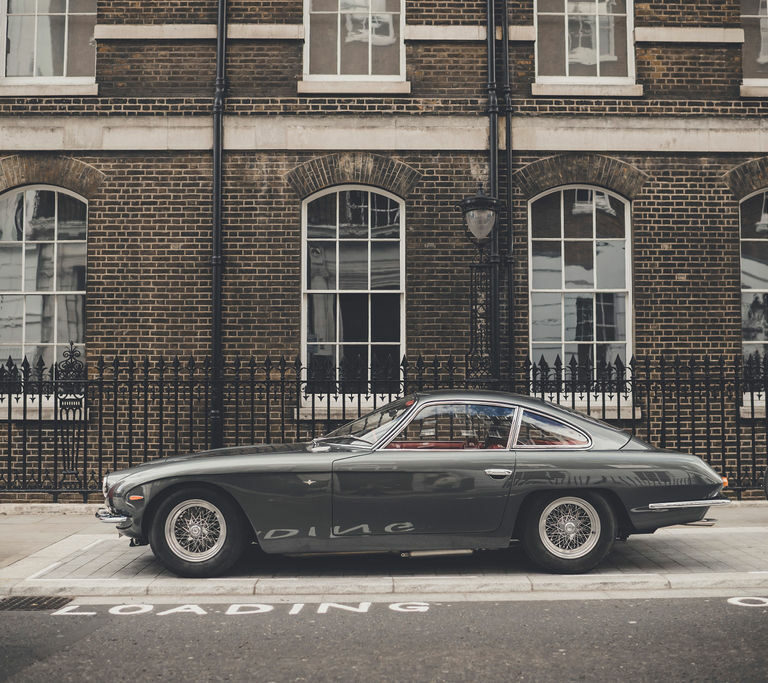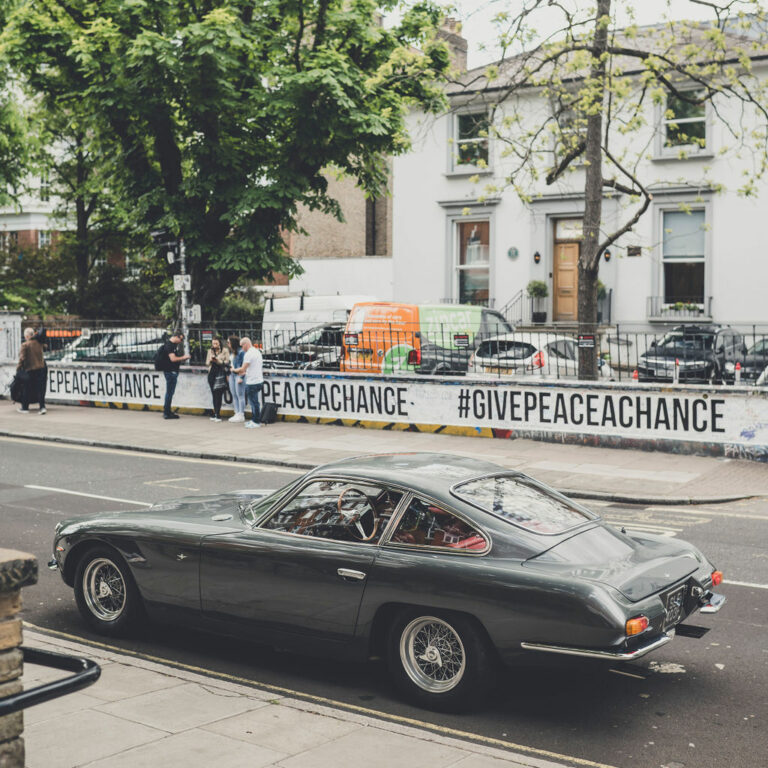 1968 Lamborghini 400GT 2+2
Owner: Peter Read Hosted by: Gieves & Hawkes
The Lamborghini 400GT 2+2 exemplifies the free-spirited exoticism of grand touring – a beautiful body crafted in aluminium by Carrozzeria Touring, and a Giotto Bizzarrini-designed V12 under the elegantly shaped bonnet.
Such style was on display when The Beatles performed live for the last time, on top of the band's Savile Row headquarters for the Apple record label. Below that infamous moment of pop culture was parked a 400GT 2+2, owned by Sir Paul McCartney. It's thought he bought the car around the time of The White Album's recording. The Lamborghini is visible in director Peter Jackson's recent documentary, Get Back.
Last year, this same car accompanied McCartney on an emotional trip down memory lane for a Lamborghini video, which took him from London's Abbey Road Studios along to Savile Row, passing by several of the famous locations that served as inspiration for the songwriter during the swinging '60s. Now it returns to the legendary tailoring street.
Power: 320bhp  Top speed: 155mph 0-60mph: 6.6 seconds
---
---
---