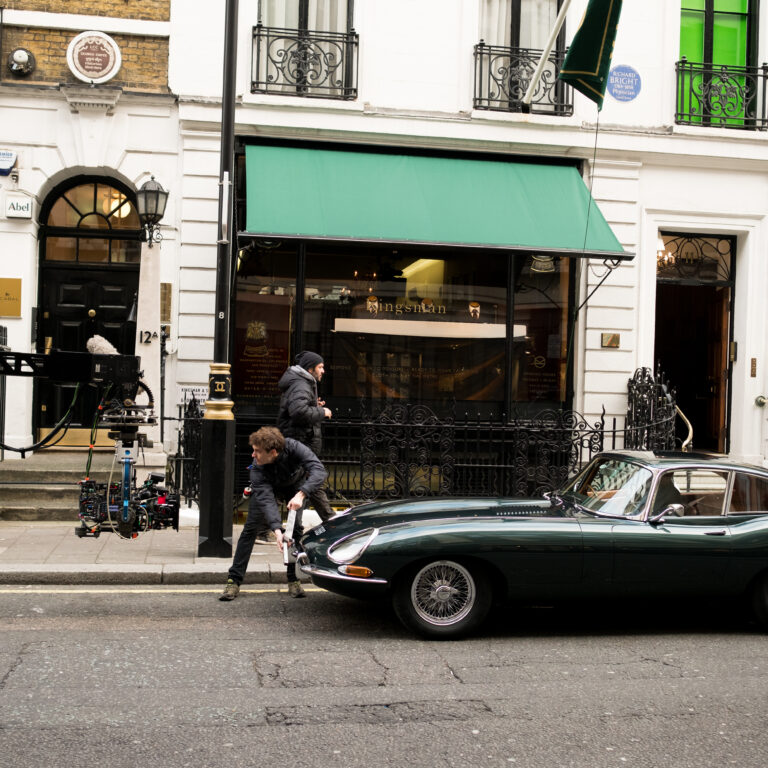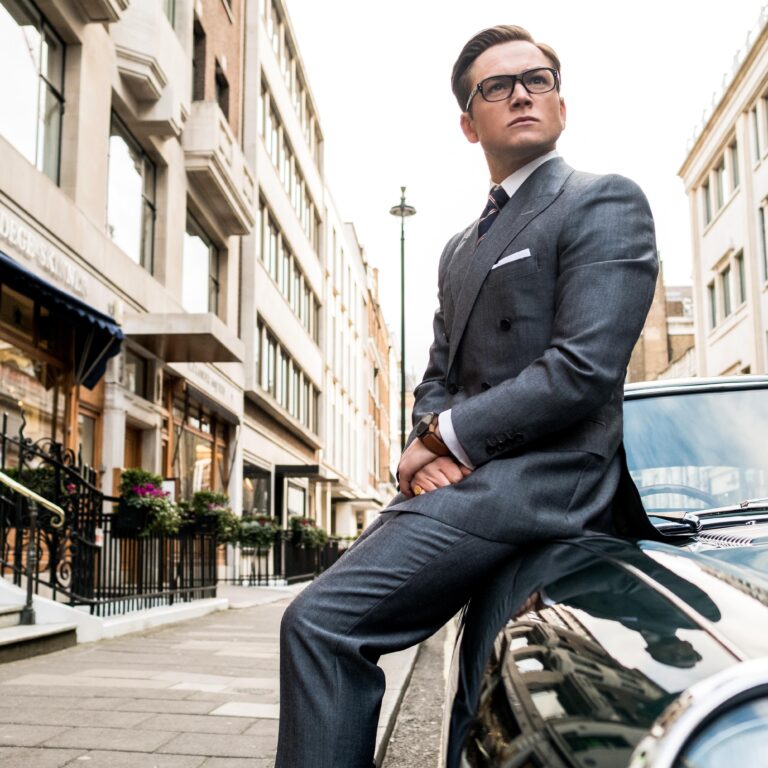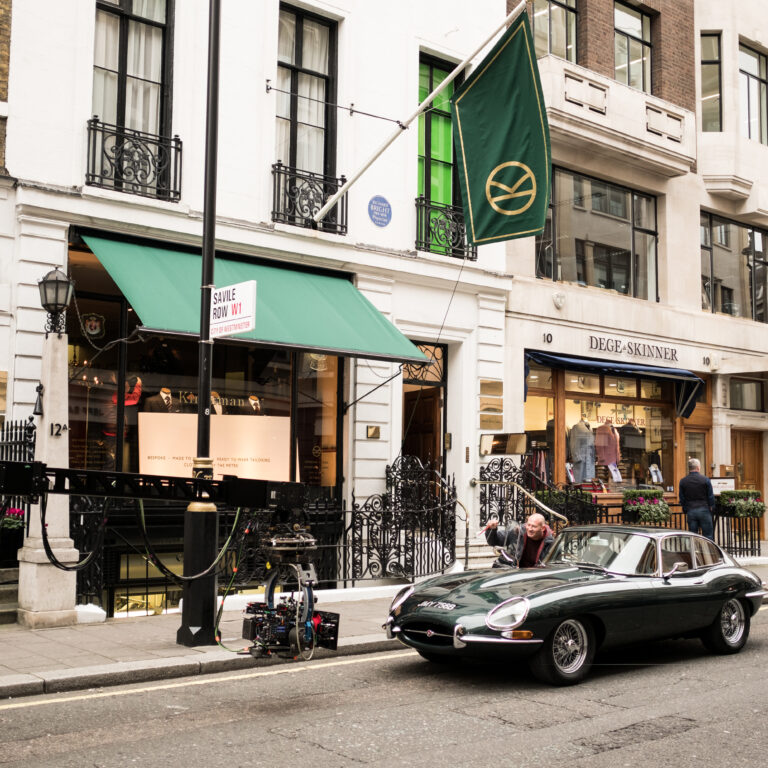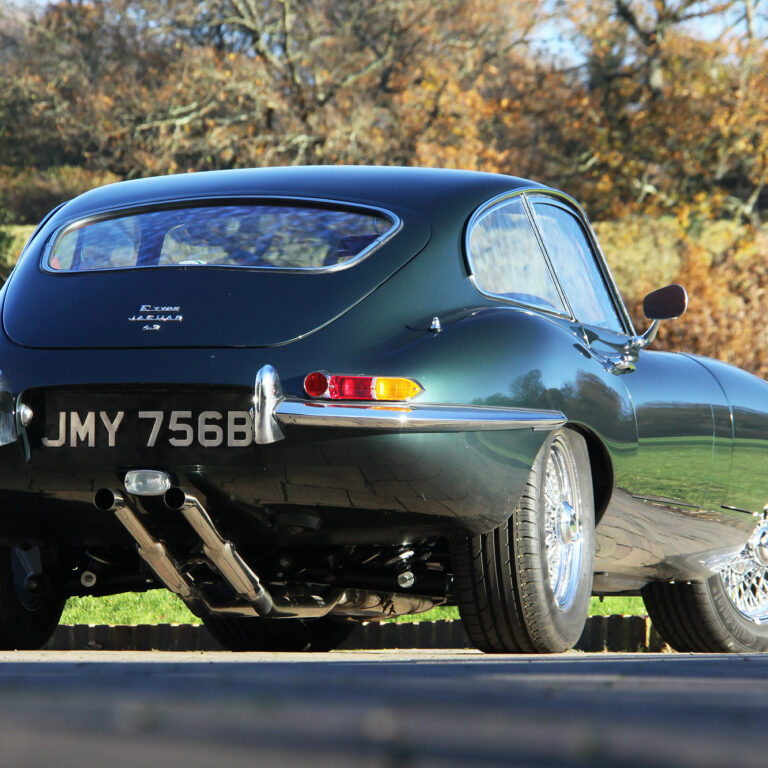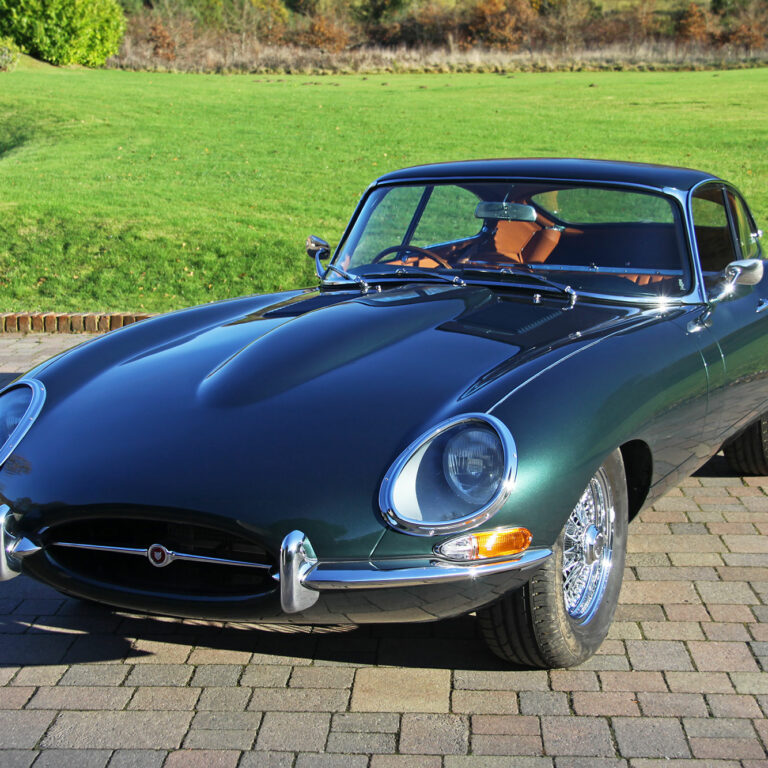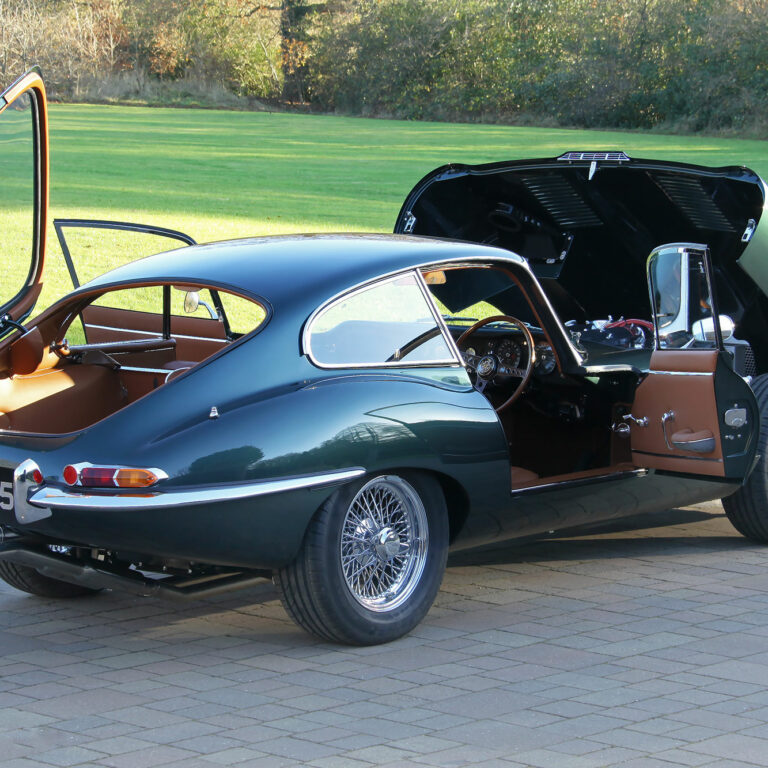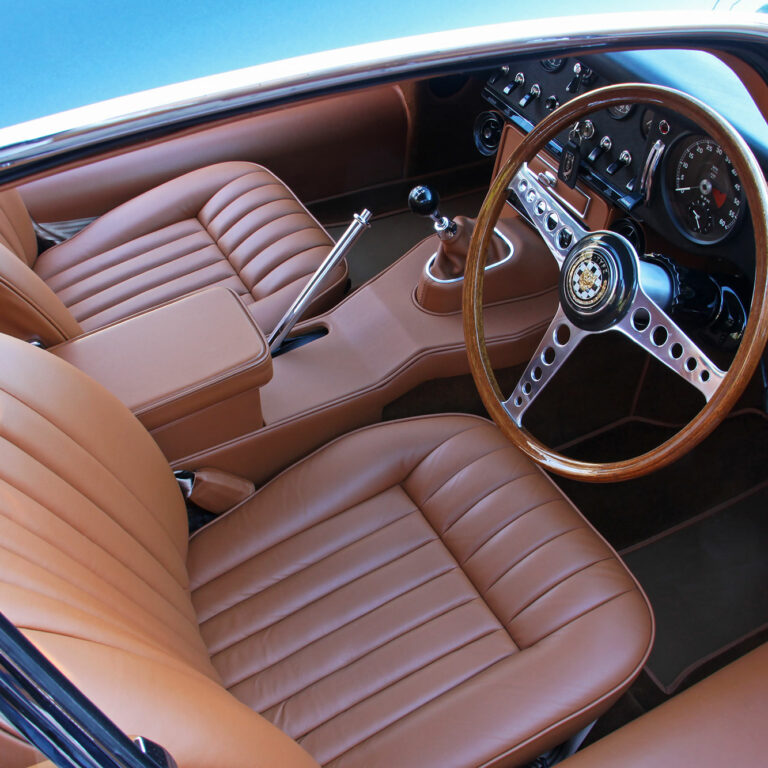 The Kingsman 1964 Jaguar E-Type
Owned by: Eagle  Hosted by: Huntsman
Once the bridesmaid almost 60-years ago, this E-type became a film star at last…
Built early in the Series One 4.2-Litre model's production this Jaguar E-type came very close to being the example bought new by famed James Bond set designer Ken Adam, whose order was eventually fulfilled by the example just a few cars behind this one on the assembly line. Adam's red Coupé went on to play the role of a notable extra in Thunderball, parked alongside producer 'Cubby' Broccoli's Rolls-Royce at the upmarket health farm Bond is recuperating in, although of course it was fully upstaged by the gadget-laden Aston Martin DB5. It would take 30 years, but the car that missed its chance to be in a Bond film would one day have its moment in the spotlight.
That day came in late November 2016 when MARV Productions were seeking a dark green E-type Coupé for its hero of Kingsman: The Golden Circle, played by Taron Egerton, and contacted world-renowned specialist Eagle to see if it could help. As luck would have it, the team at Eagle had just completed an overhaul of this car including a repaint in a unique version of its original dark green, a re-trim in tan leather and a whole suite of the company's definitive upgrades. The perfect car for a super spy about town, then.
Kingsman's company cars might officially be weaponised London Cabs, but it's safe to say that this Eagle engineered E-type, the personal transport of Kingsman's most important agent, is more befitting of the refined and elegant nature of its HQ at No.11 Savile Row.
But that's not where Eagle's links to the 'Row end, as its bespoke restorations have been universally reviewed in tailoring terminology since the company began offering a made-to-order service in 1994. At Eagle there is no production line and all of the restoration work is carried out by hand in-house. Each restoration is precisely specified to suit the owner's driving style, personal requests and, yes, even their body shape where he or she may have outgrown the average height parameters set for the 1961-penned cabin. 
Like all great ateliers, Eagle runs a permanent waiting list – the joining of which is a badge of honour among connoisseurs – and as such a select few cars are made available 'off the rack'. Coincidentally, MARV had initially wanted one of Eagle's aluminium-bodied E-Type Speedster restorations for the first Kingsman film, but Eagle's waiting list and the filming schedule couldn't be aligned.
Power: 285bhp  Top speed: 155mph  0-60mph: 6.5 sec
---
---
---