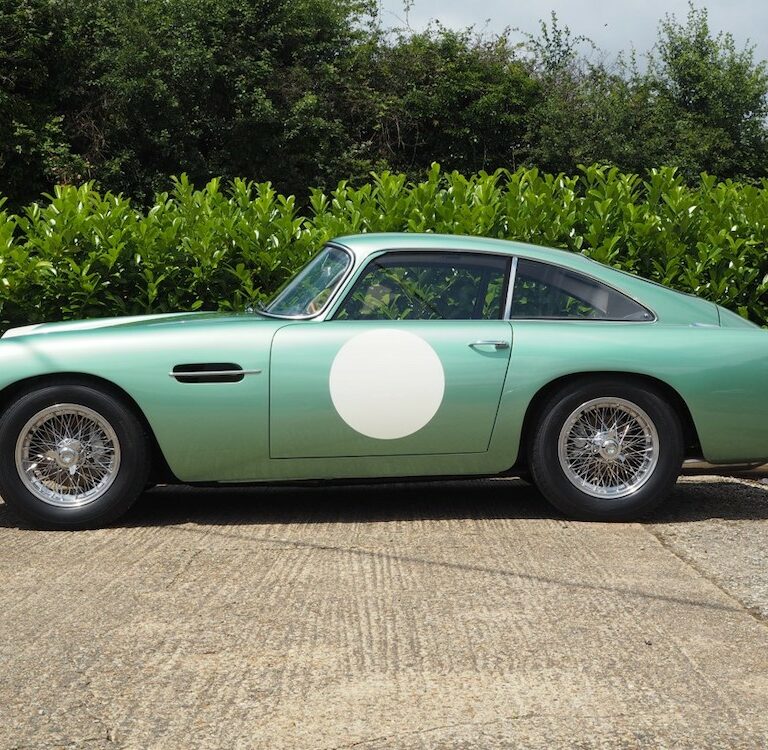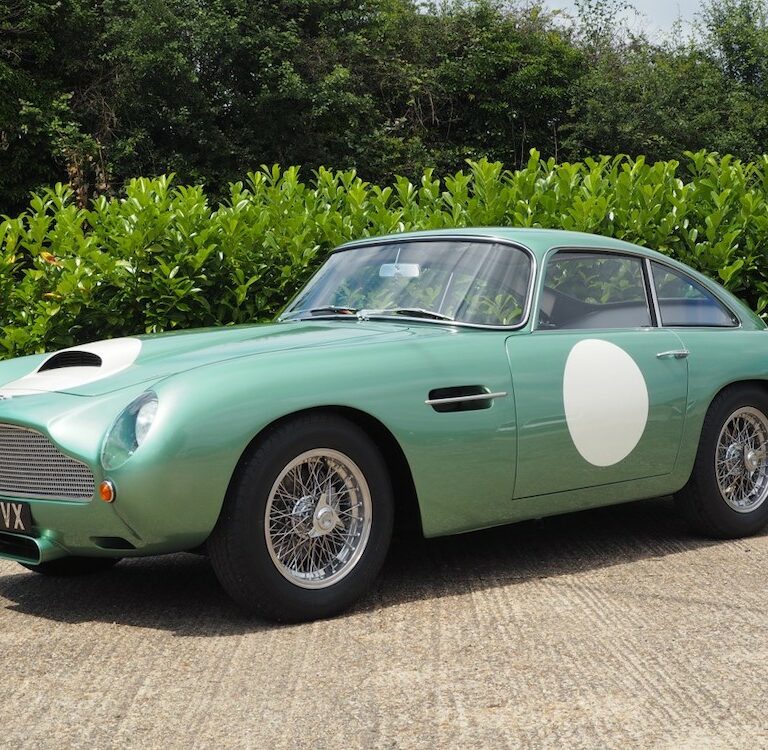 1960 Aston Martin DB4 GT
Owner: George Bamford   Hosted by: Gieves & Hawkes
The 1959 London Motor Show was the stage upon which Aston Martin unveiled its lightweight, high-performance DB4 GT. Coming in at 85kg less than the regular DB4, and boasting a thinner aluminium skin and enclosed headlights, the GT went on to be raced extensively by many famous drivers.
A pure two-seater of which only 75 were built, its chassis was shorter than that of the standard car, while the side and rear windows were Plexiglas. The upgraded straight-six produced 302bhp, and some 'comfort-spec' components were removed to further hone this circuit-ready machine. It was the fastest road-legal production car of the time.
DB4GT No. 0125/R – or 18 TVX – was built in the Experimental Department as a Master Project car, and sold to John Ogier's Essex Racing Stable. It was prepared as a Works model, and driven by the likes of Innes Ireland and Roy Salvadori. The latter piloted it to a second-place finish to Stirling Moss in the Rob Walker Ferrari 250GT SWB at the 1960 Goodwood TT. It now forms part of the Bamford Collection.
Power: 302bhp  Top speed: 151mph  0-60mph: 6.1 seconds
---
---
---