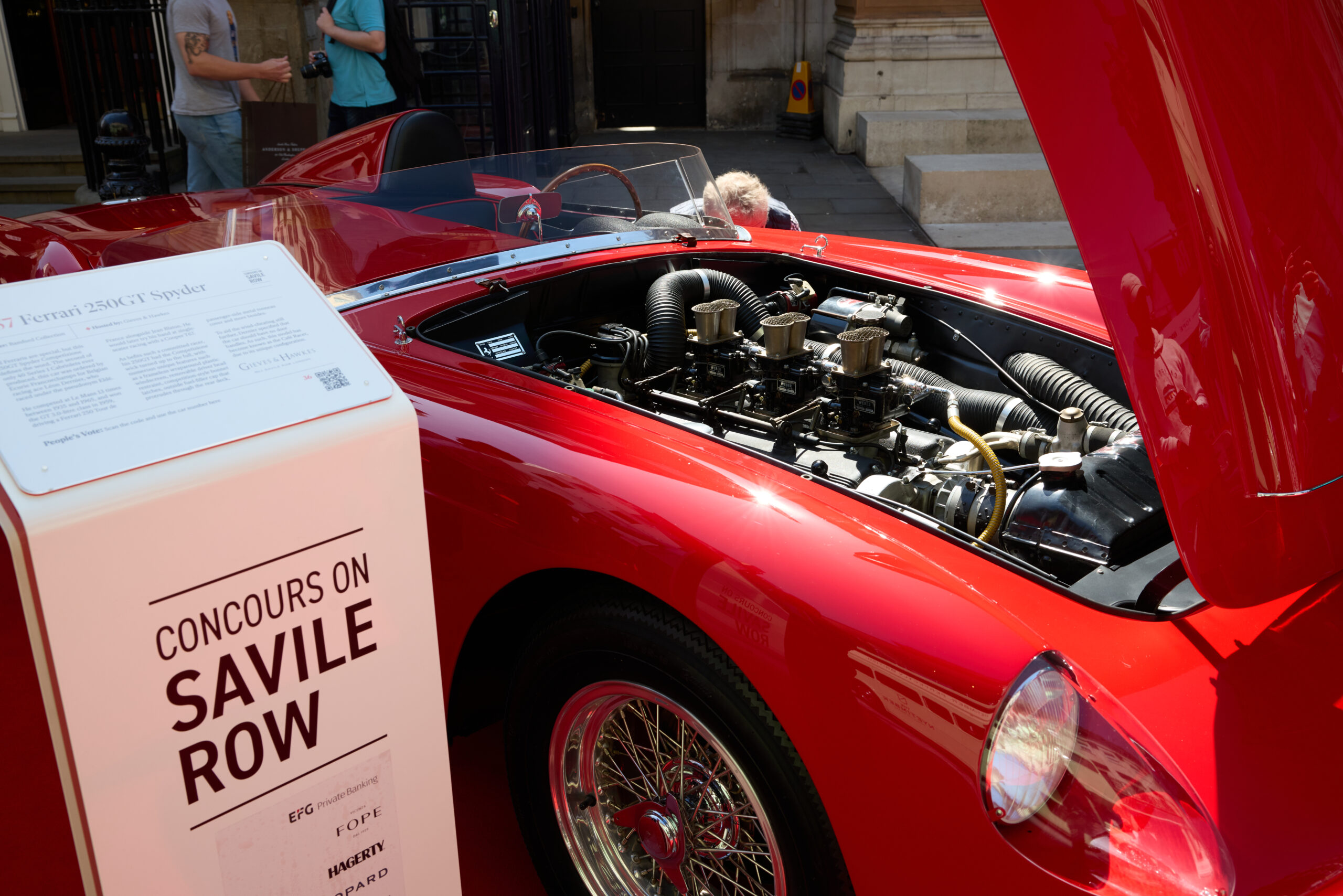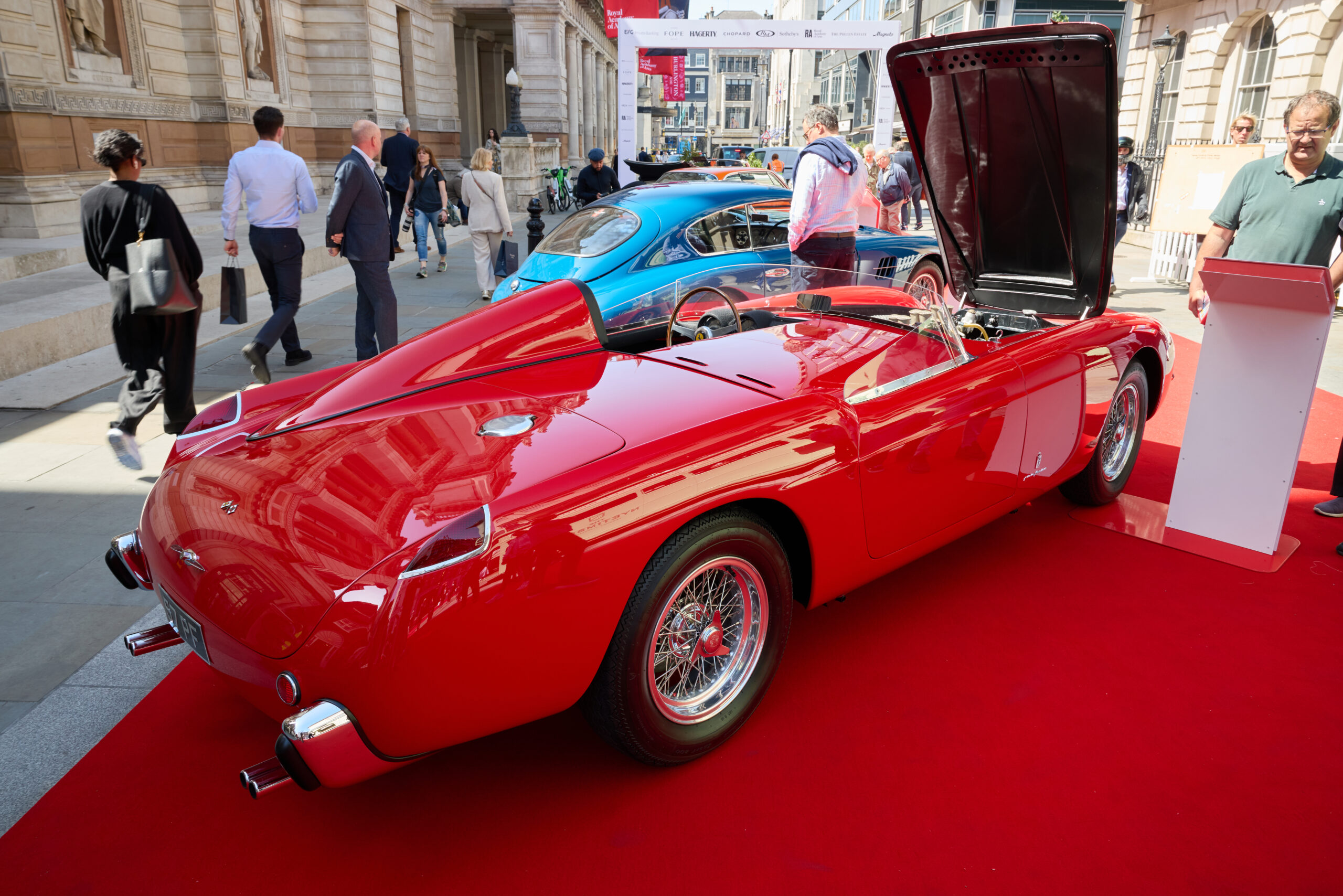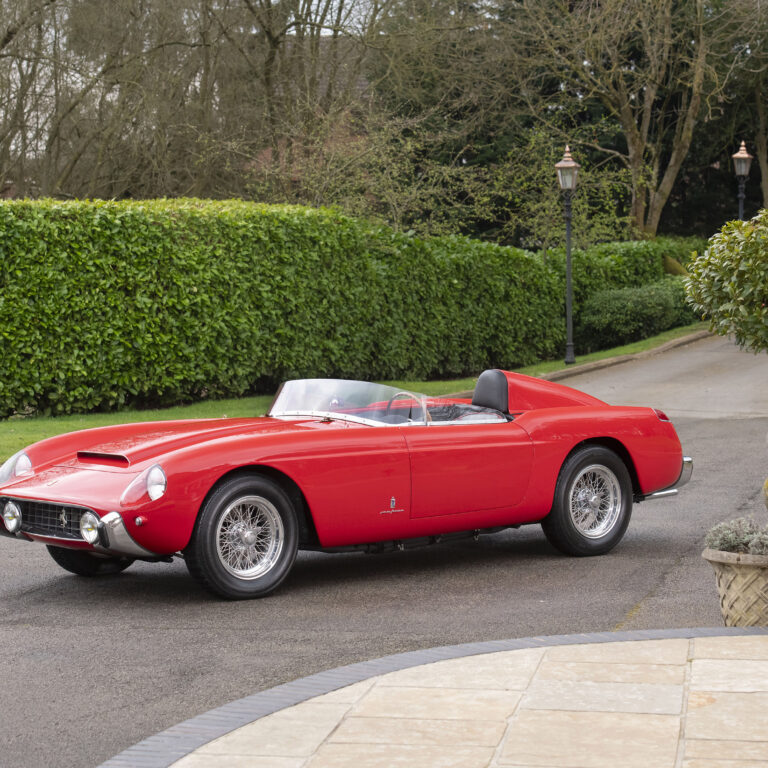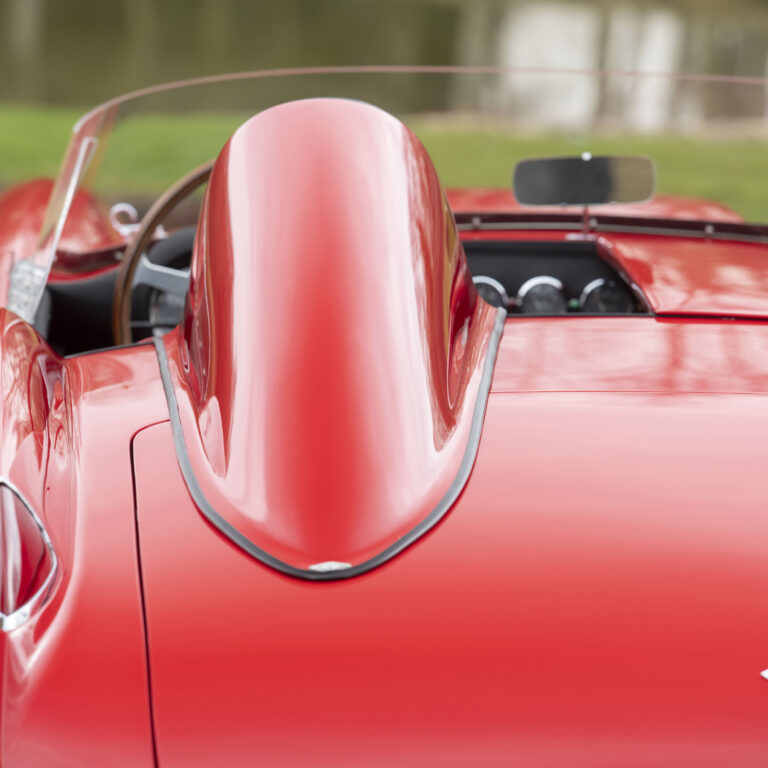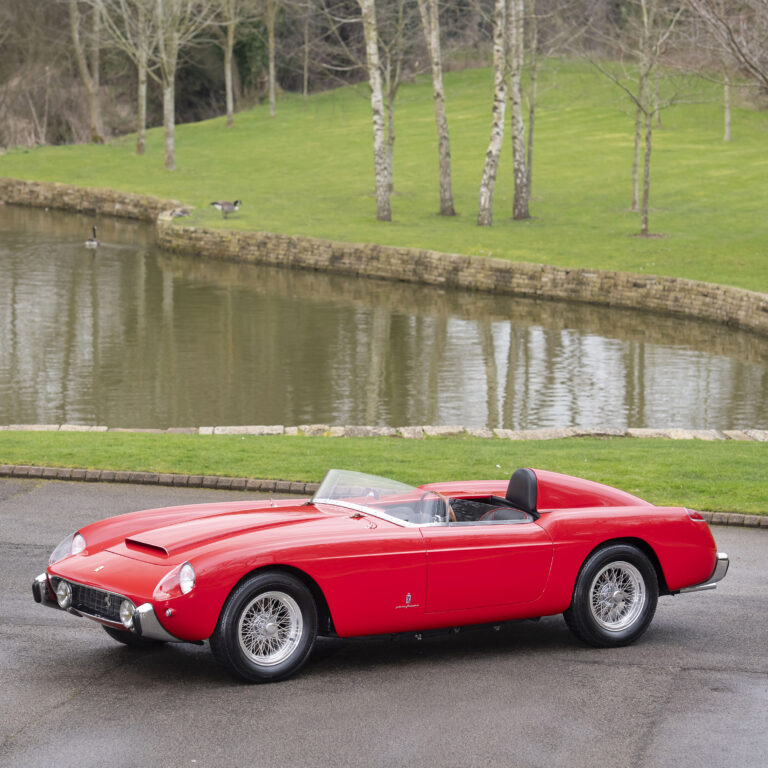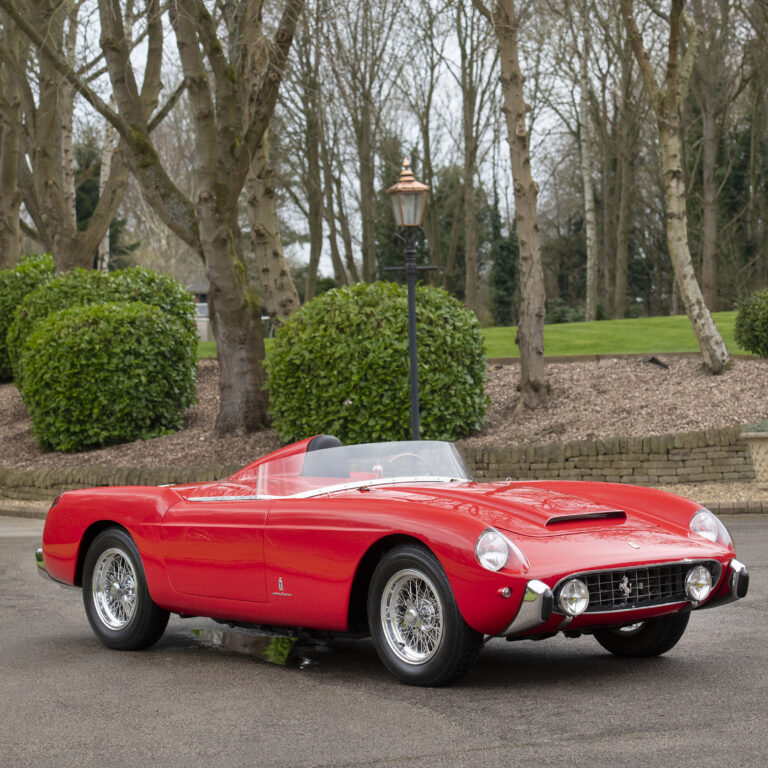 1957 Ferrari 250GT Spyder Competizione
Owner: Bamford Collection Hosted by: Gieves & Hawkes
All Ferraris are special, but this one defines the word. The second of only 40 Series 1 Cabriolets ever produced, this car was ordered by Écurie Francorchamps for Belgian racing ace Léon Dernier, who raced under the pseudonym Eldé.
He competed at Le Mans 13 times between 1935 and 1965, and won the GT 3.0-litre class in 1959, driving a Ferrari 250 Tour de France alongside Jean Blaton. He would later try his hand at single-seater racing with a Cooper T67. 
As befits such a committed racer, his 250GT had the Competizione wick turned up to the full, with numerous unique features such as a frameless wraparound plastic windscreen, removable driver head restraint, competition-style bonnet latches, outside fuel-filler cap that protrudes through the rear deck, passenger-side metal tonneau cover and more besides. To aid the wind-cheating still further, Dernier specified that the car should have no door handles. As such, this model has become known as the Café Racer, due to its unique configuration. 
Power: N/A | Top speed: N/A 0-60mph: N/A
---
---
---