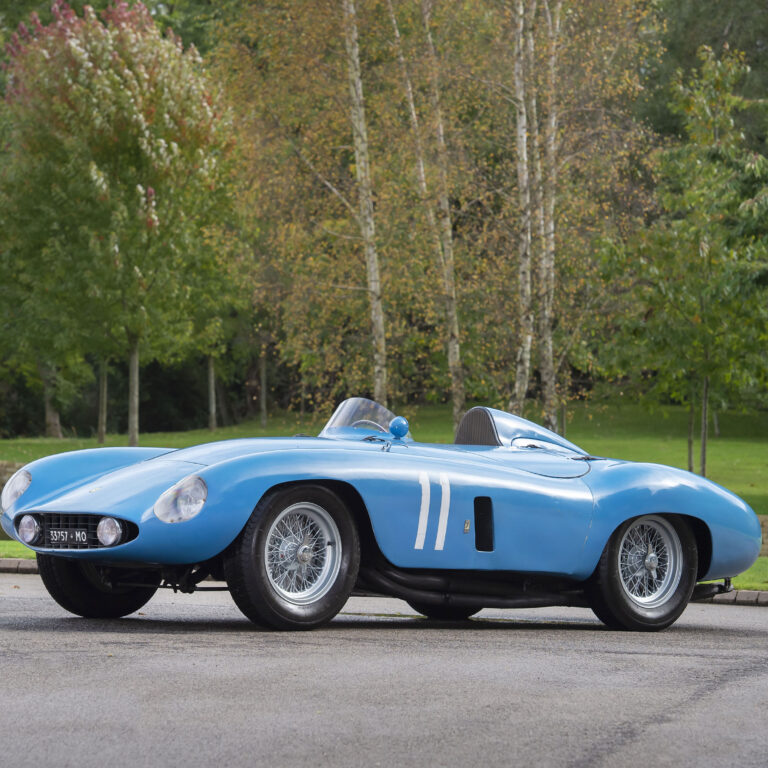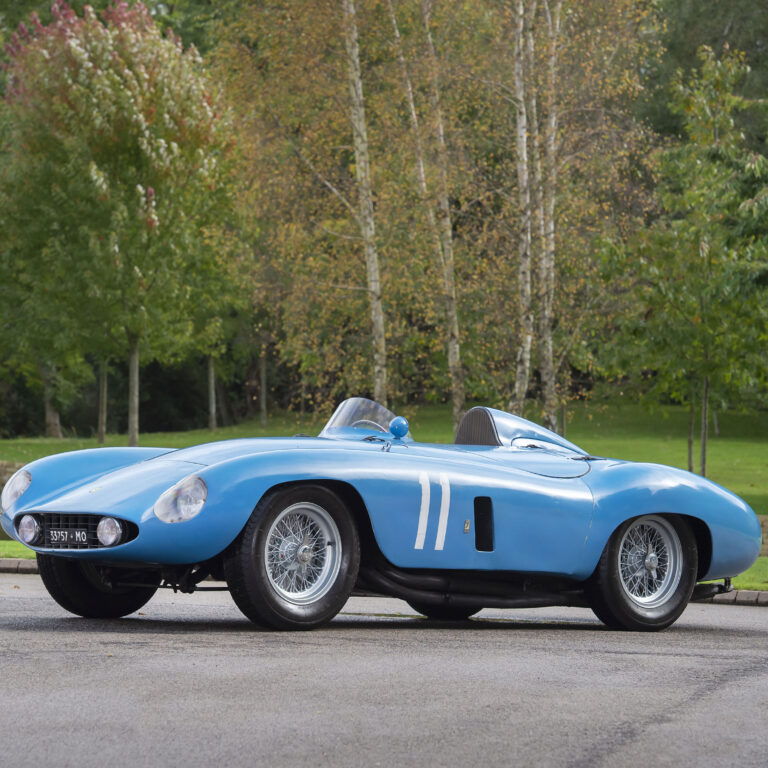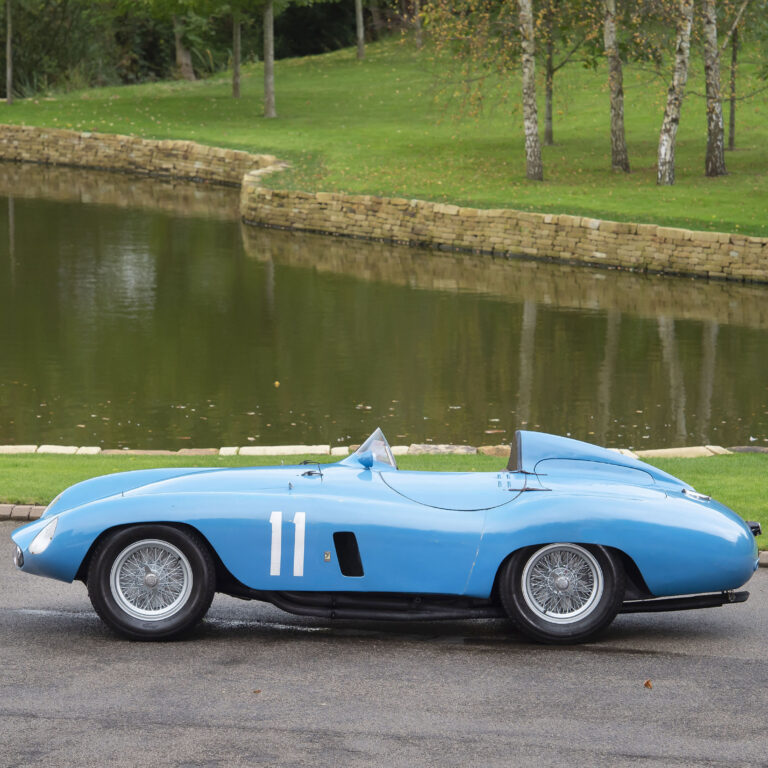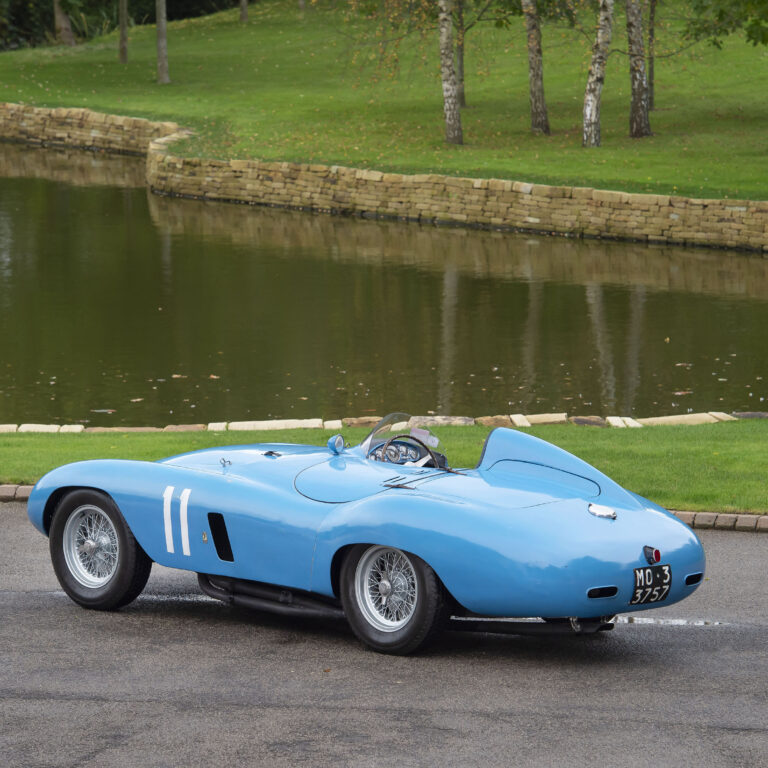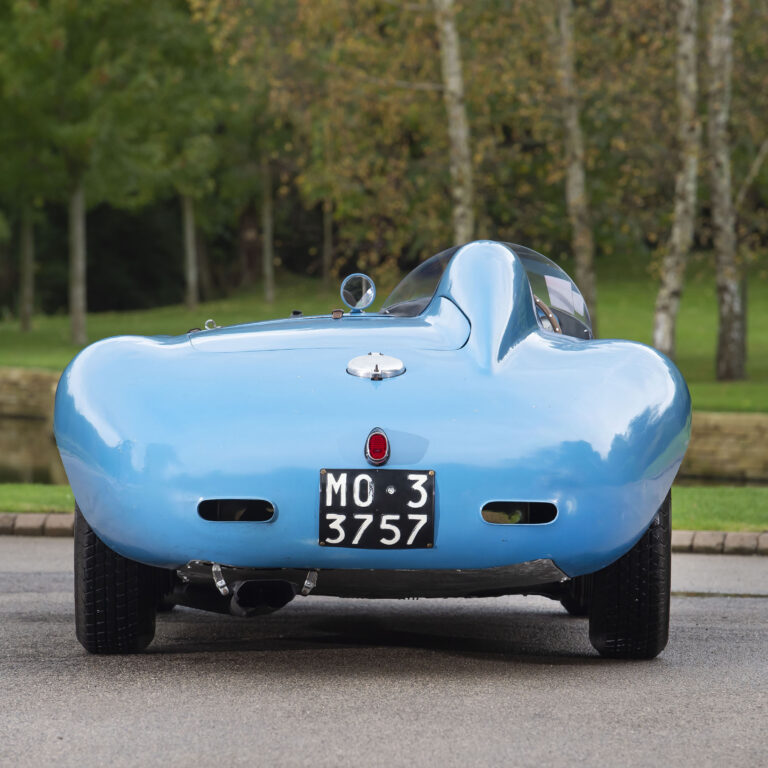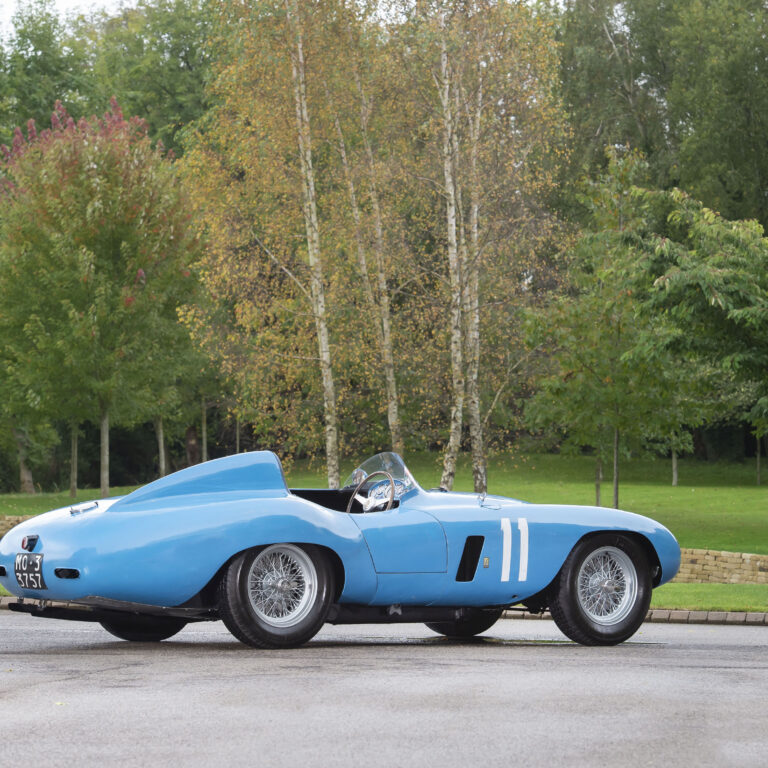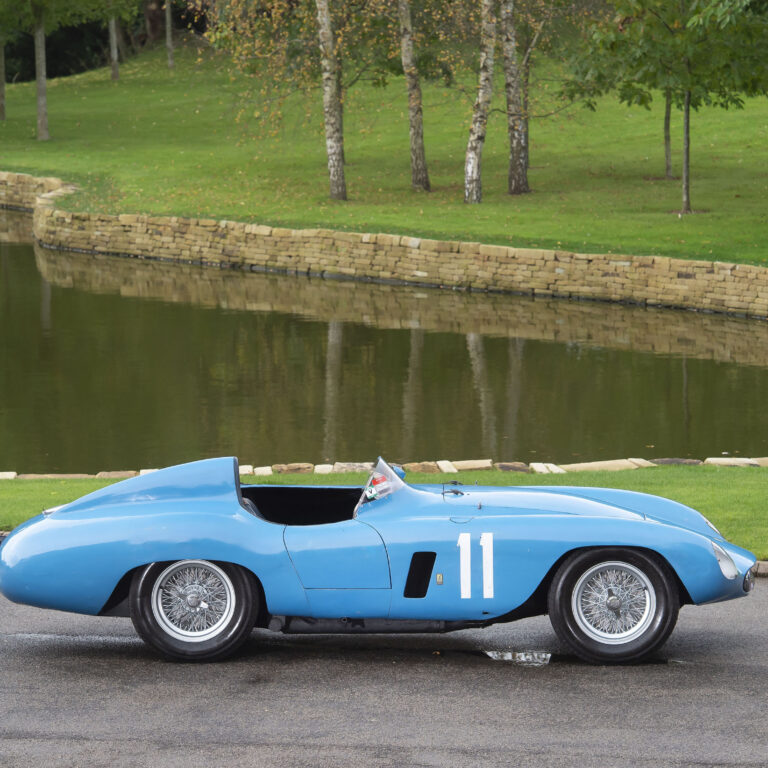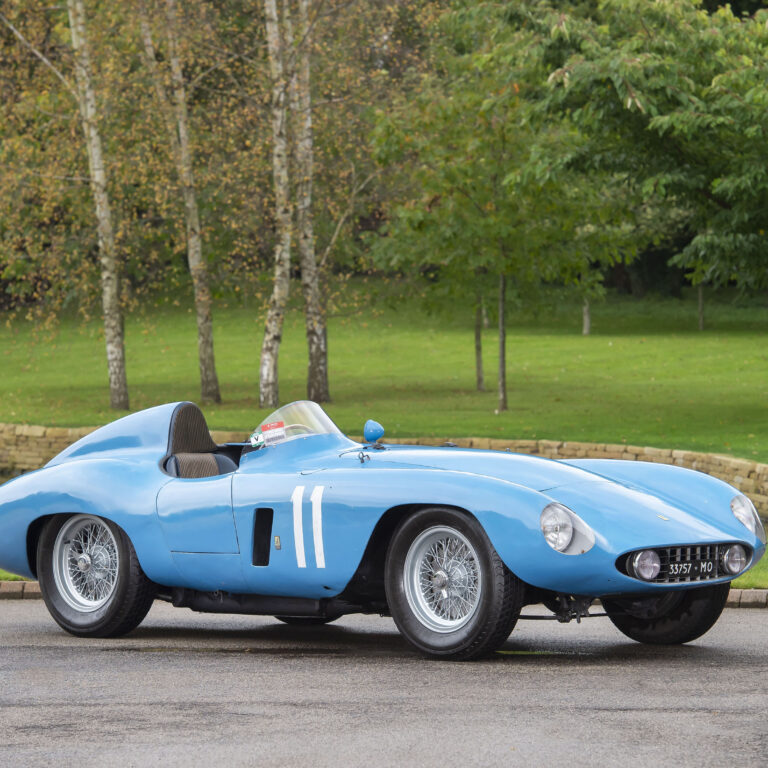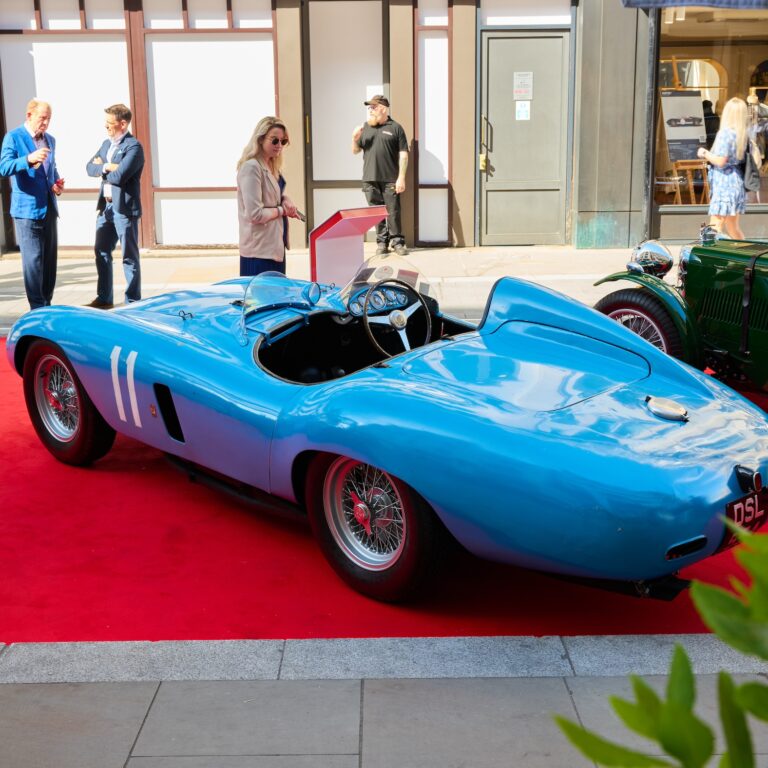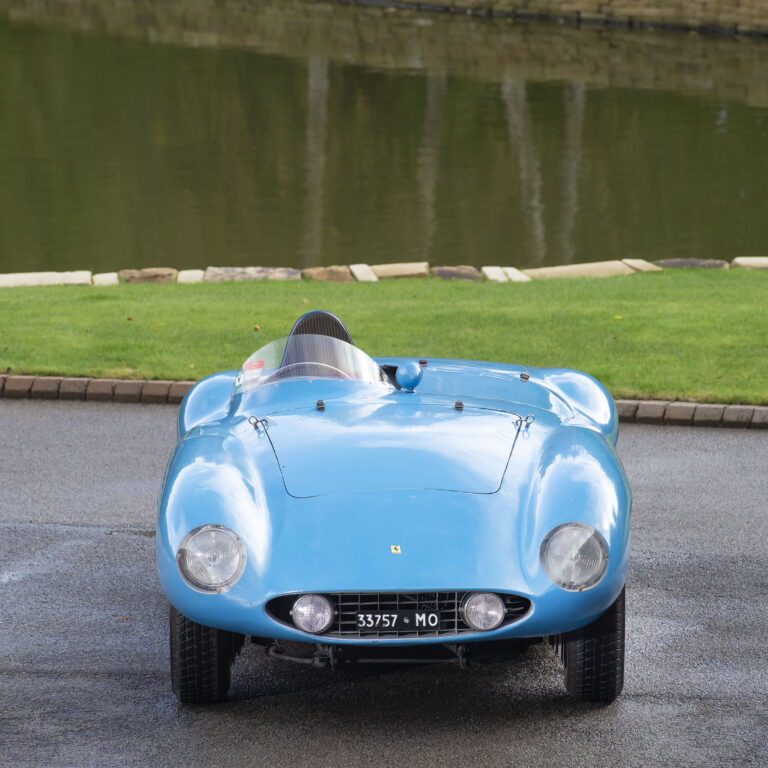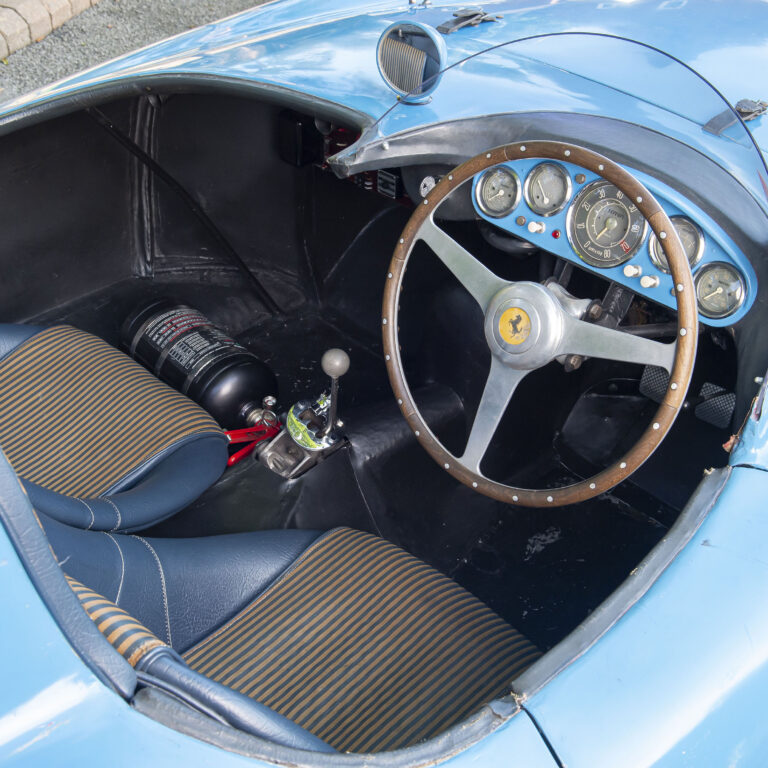 1955 Ferrari 500 Mondial
Owner: Eric Heerema Hosted by: Cad & The Dandy
The seventh out of 11 second-series Mondials built, chassis 0424 MD was bodied by Scaglietti and then delivered to its first owner, Yves Dupont, in May 1955. 
The car was supposed to be chassis number 0564 MD, but it is believed that Mr Dupont sought to avoid paying French new-car import tax, and so had the Mondial restamped while it was still at the Ferrari factory.
Mr Dupont entered the car into several events in 1955, but in 1956 he sent it back to the Ferrari factory to have some work performed. However, he was never able to collect it due to his failure to pay the bill. The Mondial stayed with Ferrari and was painted red, before being displayed at the Autodromo di Monza for 19 years.
Over the years since, the car has taken part in the Mille Miglia on a number of occasions. It has graced several important collections, including that of Pierre Mellinger (who had the Mondial restored in the 2000s), Chris Evans and André Villas-Boas, the latter of whom entrusted it to Cremonini Carrozzeria in Modena for a careful refurbishment before selling the Ferrari to its current owner. 
 Power: 170bhp Top speed: 155mph 0-60mph: N/A
---
---
---