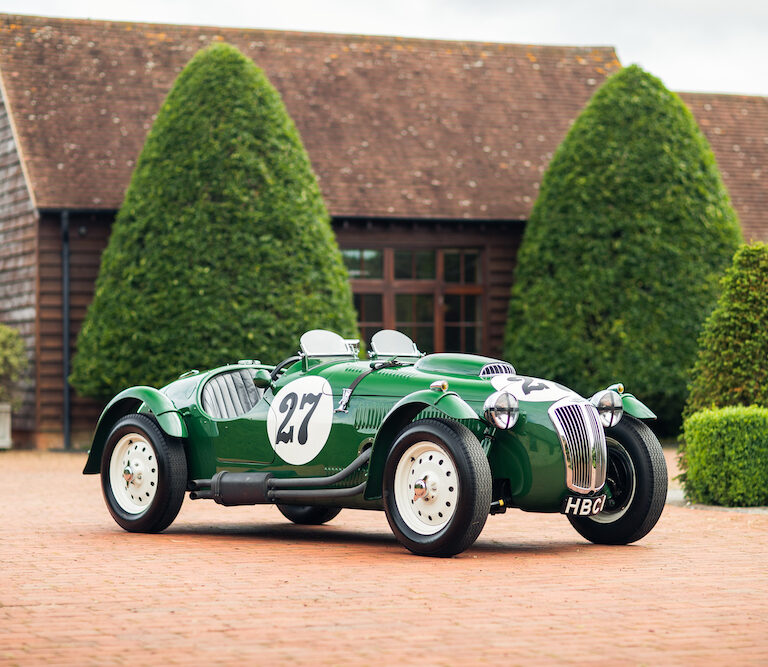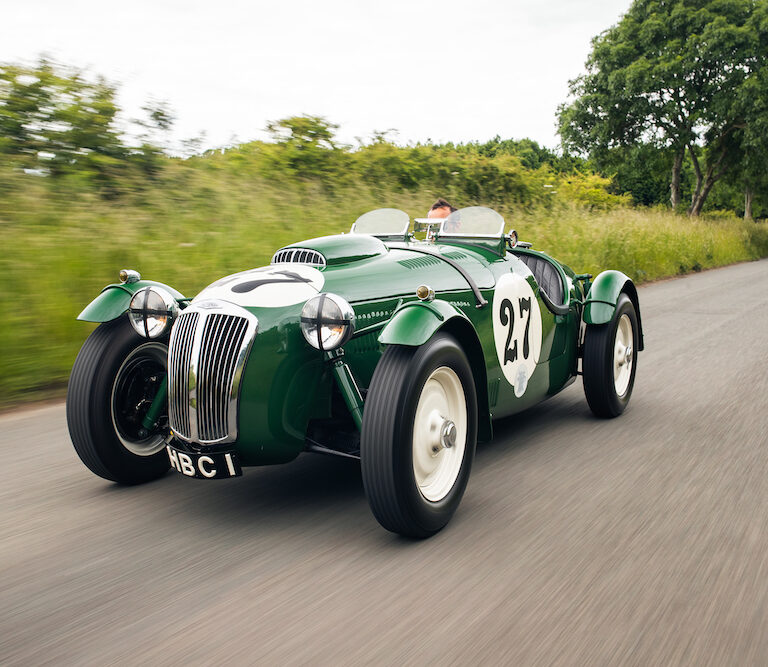 1950 Frazer Nash Le Mans Replica
Owner: c/o Girado & Co. Hosted by: Cad & The Dandy
In case of confusion, this Le Mans Replica is no ordinary 'replica'. In 1949, Frazer Nash entered the first post-War Le Mans 24 Hours with a prototype High Speed version of its Competition Model.
This featured a 120bhp 2.0-litre Bristol six-cylinder motor, close-ratio four-speed gearbox, shaft drive and open body with cycle guards.
Norman Culpan and HJ Aldington finished in an incredible third place overall, averaging 126.4mph over 3033km. So strong was the resultant boost in sales, Frazer Nash built 34 Le Mans Replicas. These were driven to huge motor sport success by the likes of Stirling Moss, Roy Salvadori and Tony Brooks.
Among the most historically significant Le Mans Replicas, HBC 1 has a stunning competition history including entries at Le Mans, Reims and in the RAC TT. Decades later, after a comprehensive rebuild by Blakeney Motorsport, it was driven by Moss during the 2008 GP de Monaco Historique. It's since appeared at the Goodwood Revival and Members' Meeting and the Le Mans Classic. www.girardo.com
Power: 120bhp+  Top speed: 130mph  0-60mph: 8.5 seconds (est)
---
---
---