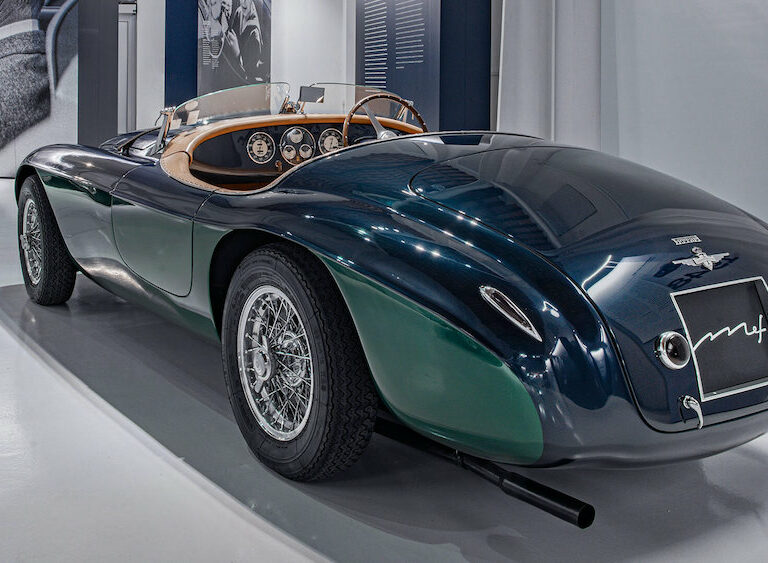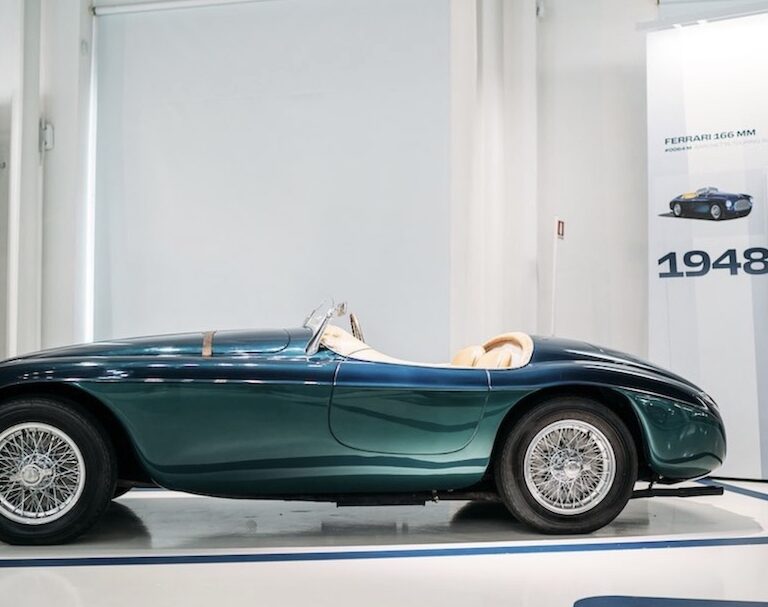 1950 Ferrari 166MM Barchetta
Owner: Clive Beecham  Partnered with: Gieves & Hawkes
This 1950 166MM – chassis 0064M and no. 24 of only 25 – has an amazing story; it was built for Fiat empire heir and eventual owner of Ferrari itself, Giovanni Agnelli. He put his stamp on the car from the start, thanks to unique 'teardrop' rear lights, distinctive two-tone paint and a custom dashboard.
Developed from the 125S by Milan's Carrozzeria Touring, the 1948 Barchetta ('little boat') revolutionised sports car design with its small-capacity V12 and ultra-thin Superleggera-framed bodywork. The MM established Ferrari in international racing with various successes, including first place at the 1949 Mille Miglia, plus victories at Le Mans and Spa.
Post-Agnelli, 0064M was owned by Ferrari concessionaire and Ecurie Francorchamps grandee Jacques Swaters for 46 years, during which it was nicknamed 'Nonna' (Italian for Grandma), restored and displayed at the New York Museum of Modern Art among other galleries. The current owner bought Nonna in 2012, and drove it in the Mille Miglia in 2013 and 2018, while the Ferrari also won the coveted Coppa D'Oro at Villa D'Este in 2015. It's also appeared in two exhibitions at the Enzo Ferrari Museum in Modena.
Power: 140bhp  Top speed: 125mph  0-60mph: 10.0 seconds
---
---
---