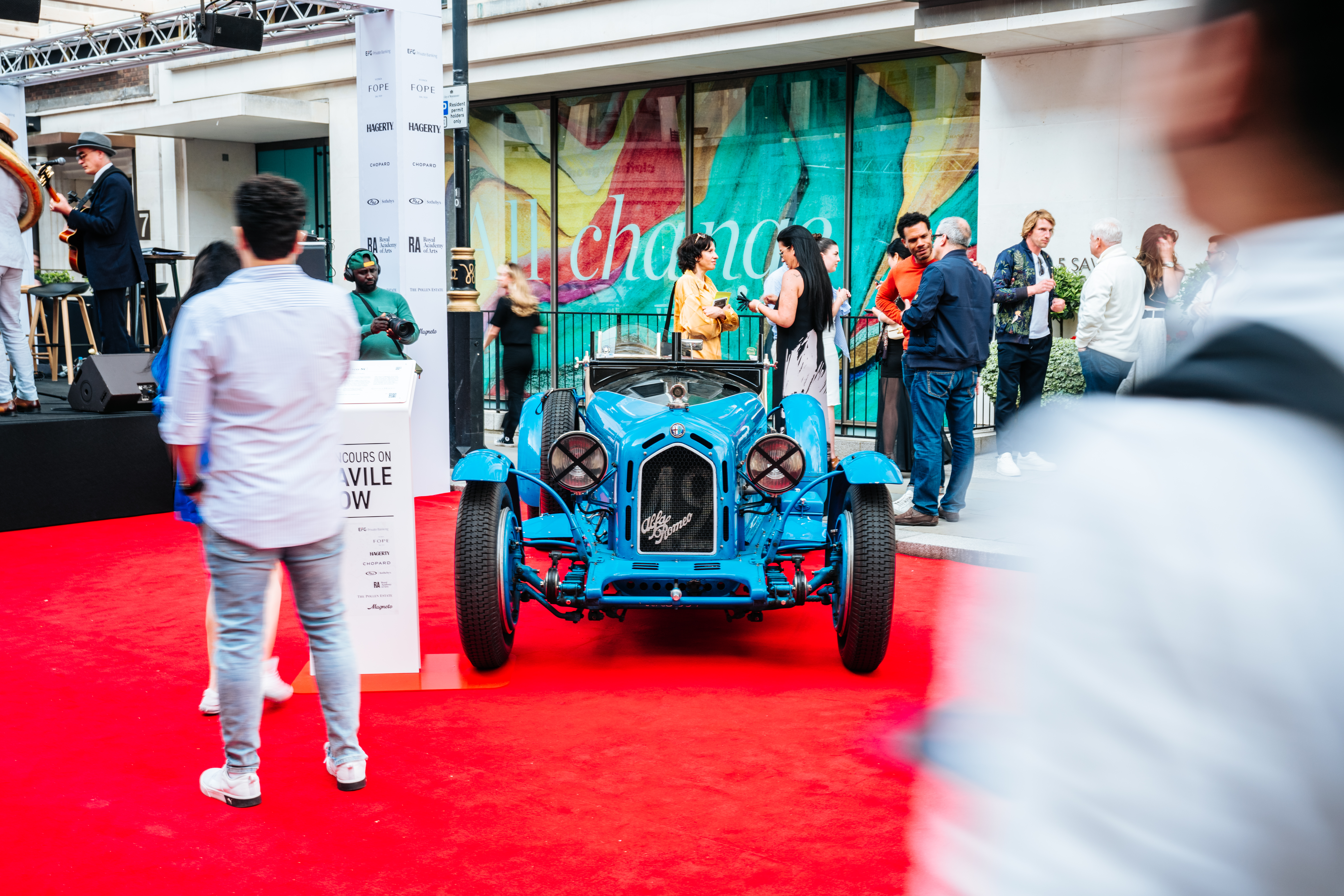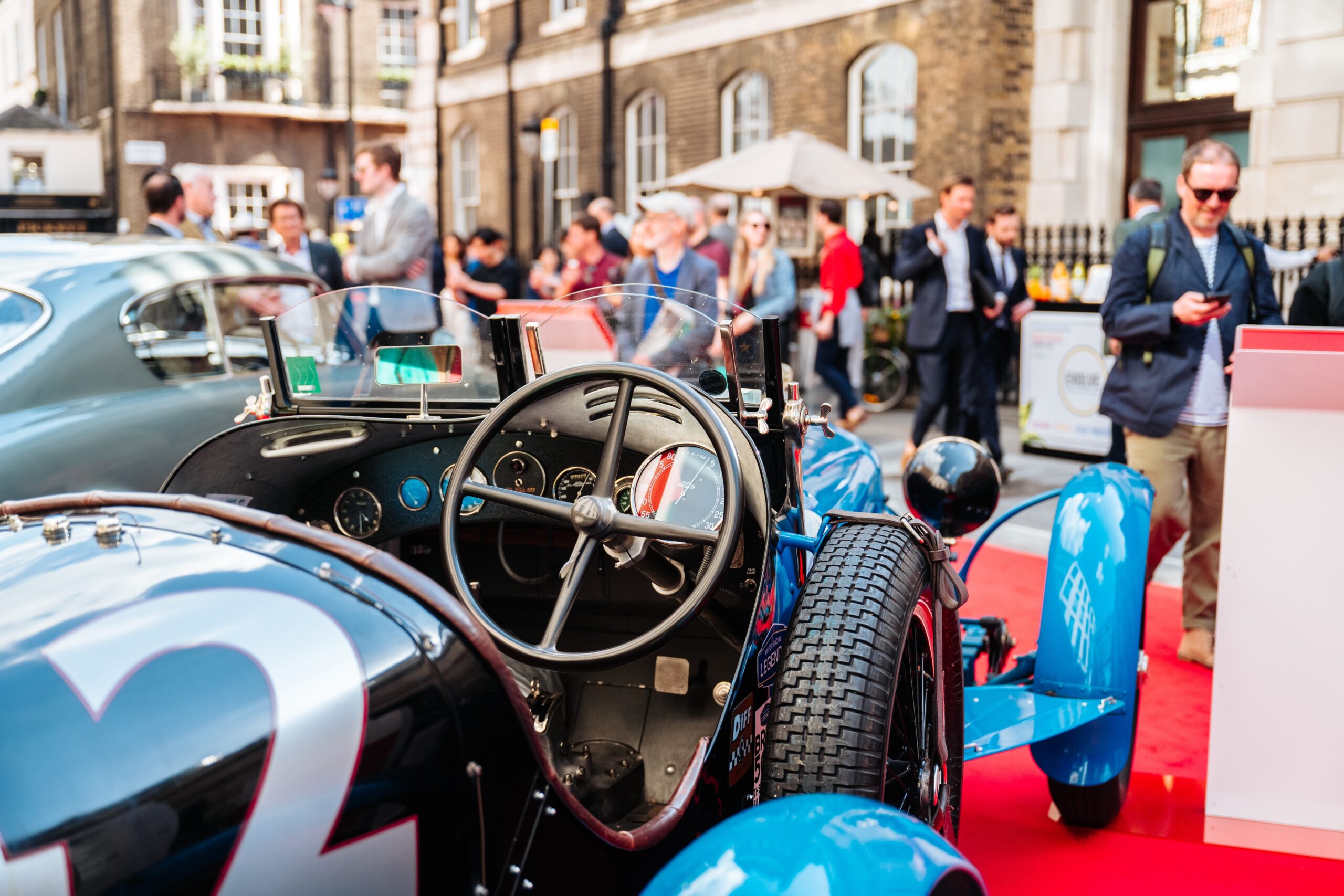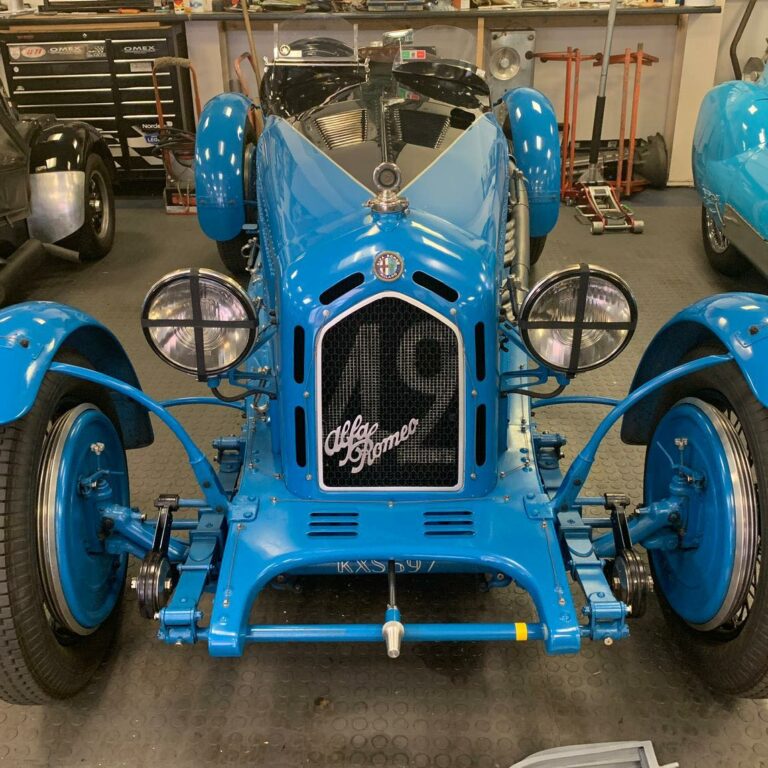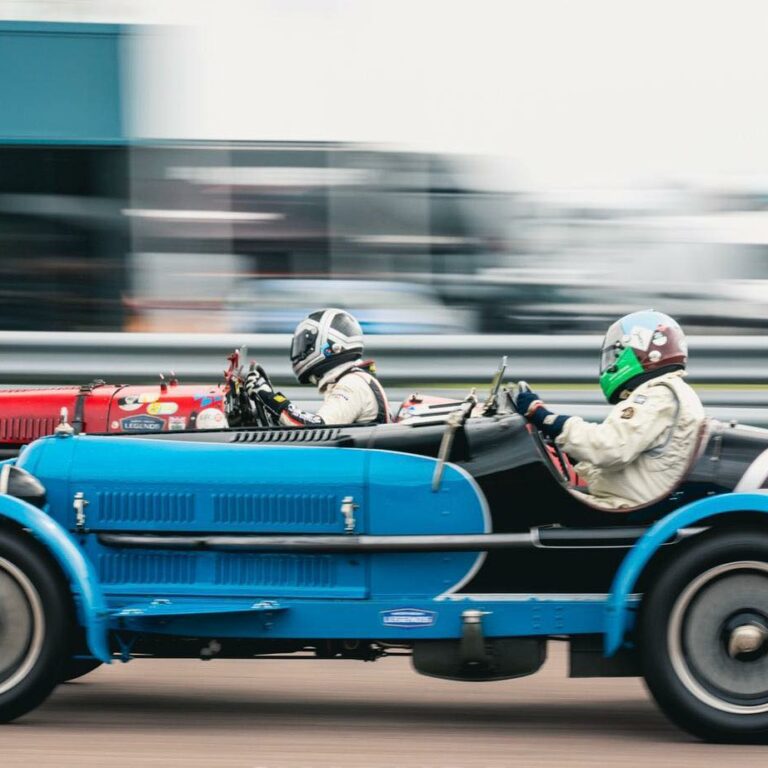 1948 Alfa Romeo 8C
Owner: Tim Hartnoll Hosted by: Gieves & Hawkes
The Alfa Romeo 8C is a key part of the history of automobiles, let alone that of its maker. 
At the heart of the 8C models were the supercharged eight-cylinder engines designed by the legendary Vittorio Jano, and installed into a rolling chassis so that customers could choose between racing and road-going bodywork. 8Cs were soon proving their worth on tracks around the world, notching up three Le Mans 24 Hours victories on the trot between 1931 and 1933. The 8C also bagged the Grand Prix World Championship for Alfa Romeo. A host of renowned drivers would get behind the wheel of an 8C over the years, such as Tazio Nuvolari and Giuseppe Campari.
This particular car was previously owned by former English Rugby International David Cooke, who raced it regularly. It is a tool-room copy of an original 8C, built using an authentic Alfa Romeo 6C chassis and many original parts. It has been painted in two-tone blue, as an homage to the legendary Louis Chiron, who raced a Monza with great success in period. 
Power: 180bhp Top speed: N/A 0-60mph: N/A
---
---
---