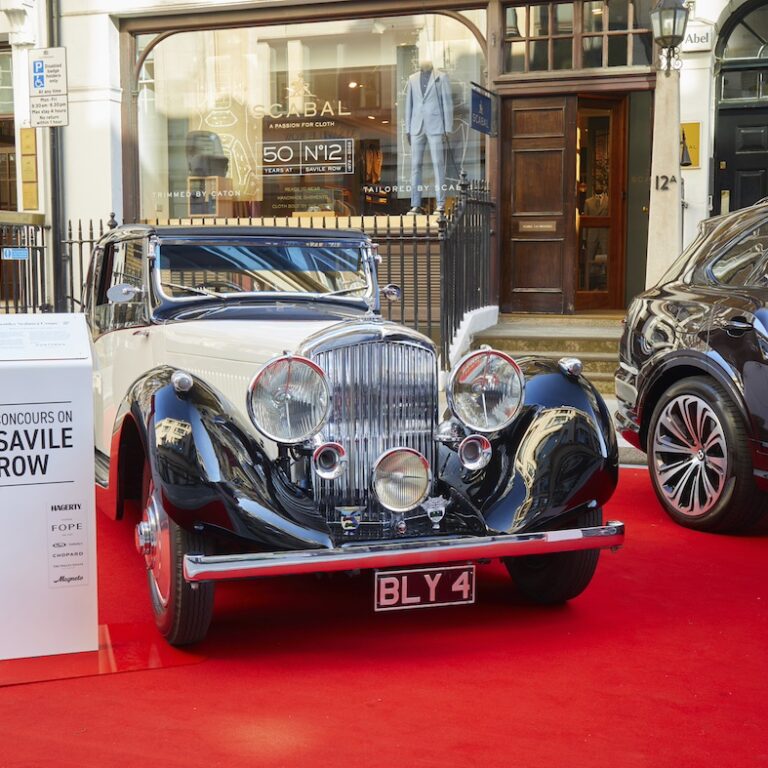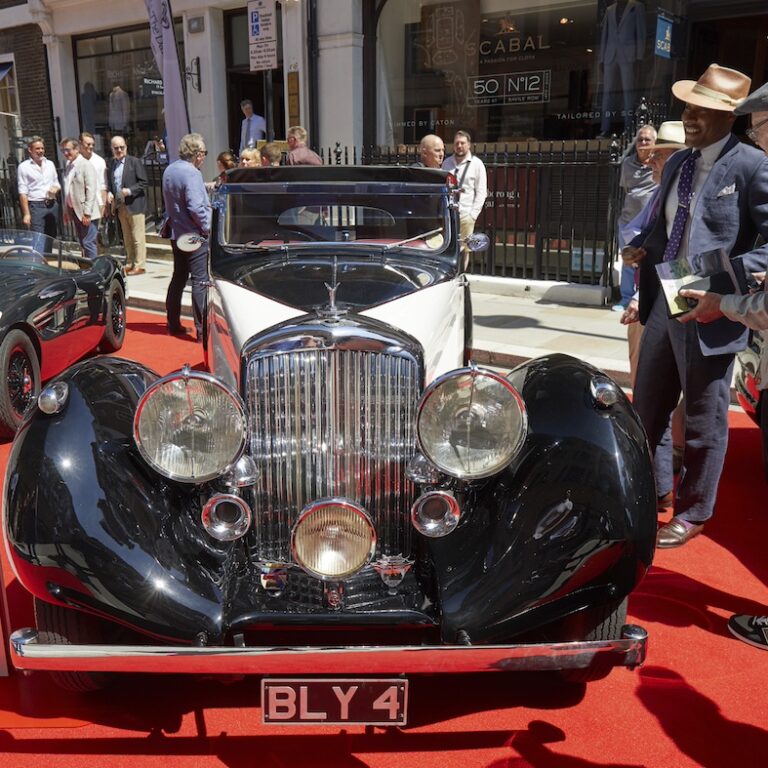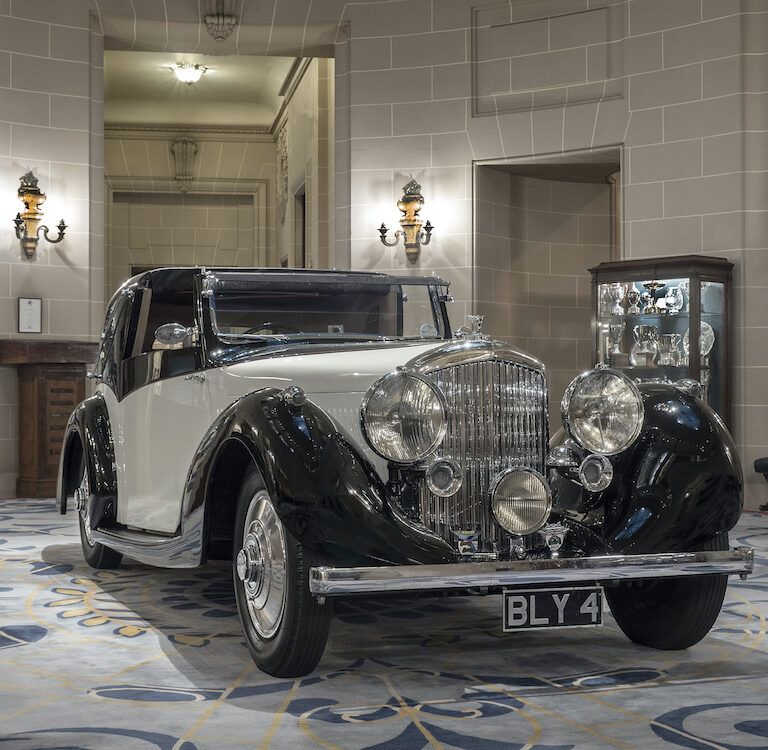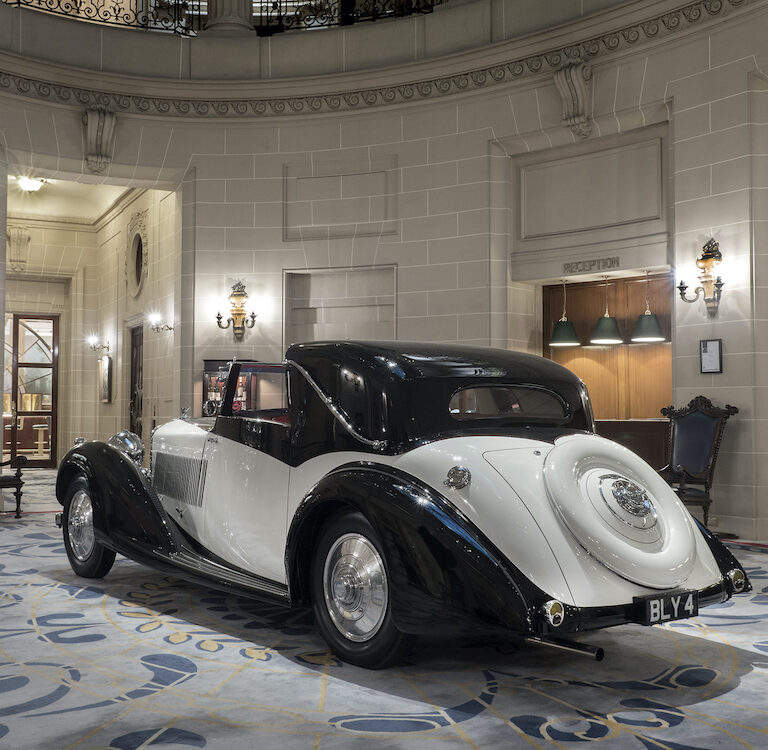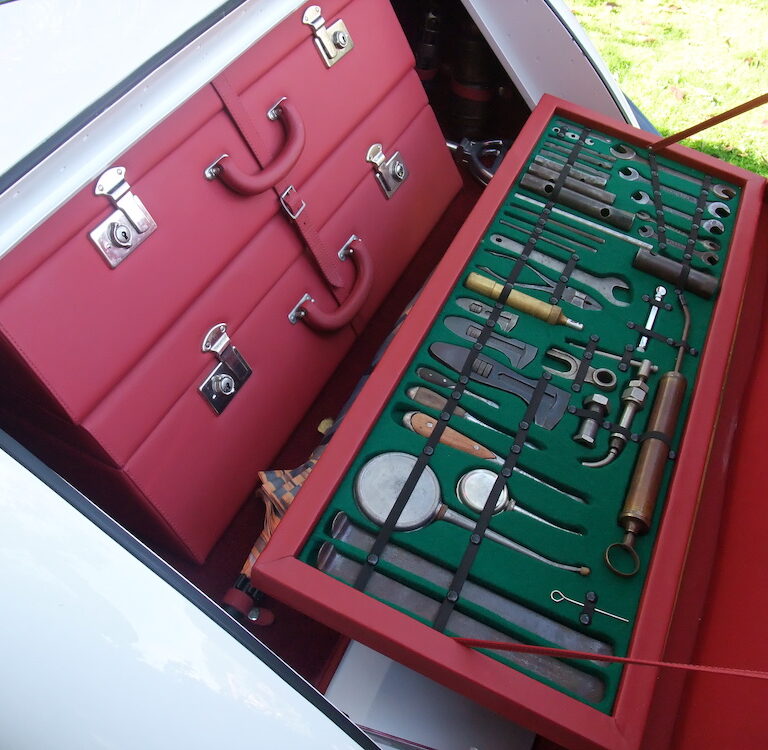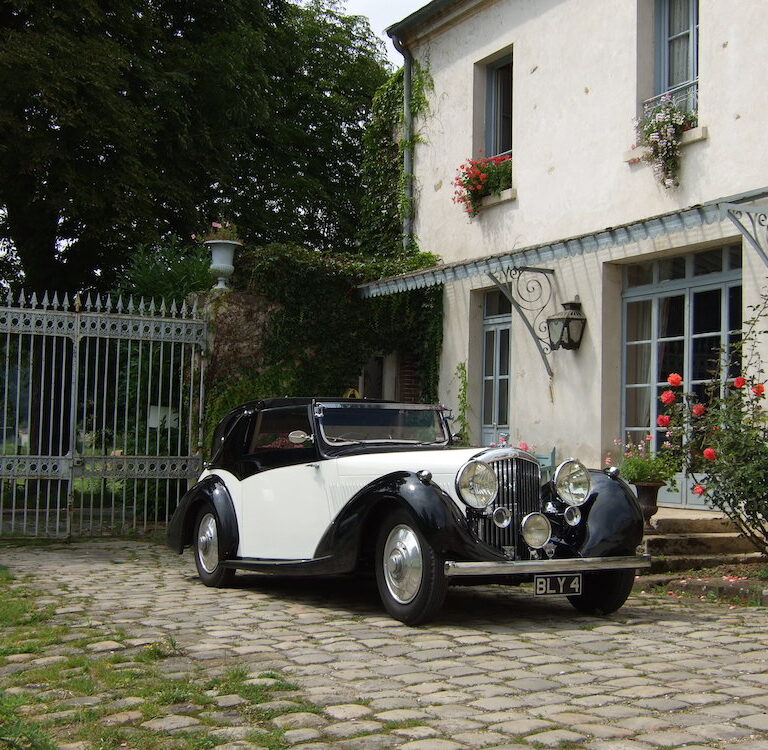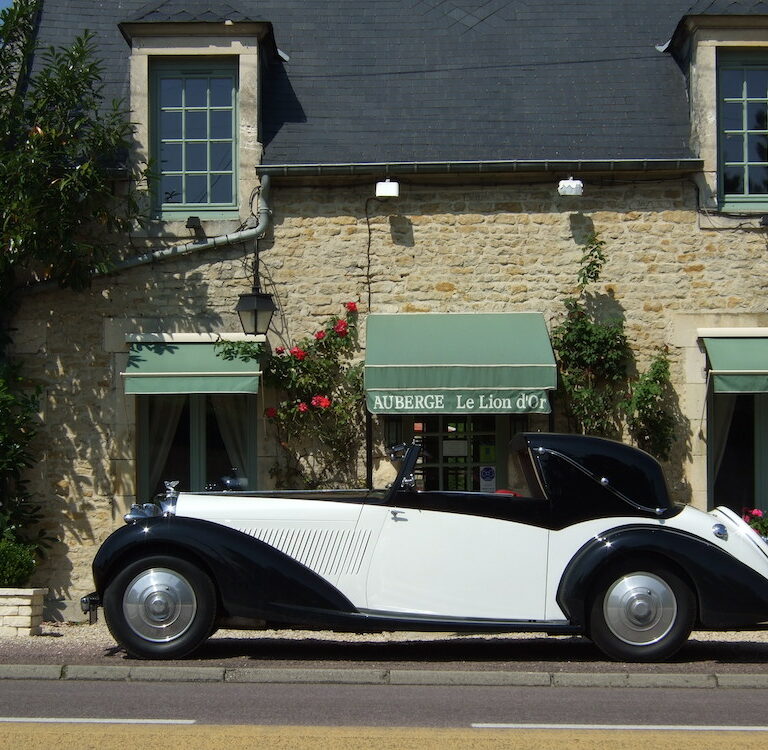 1937 Bentley 4¼-litre Sedanca Coupé
Owner: Simon Taylor
Commissioned in 1936 by the Vicomtesse Yvonne Cahen d'Anvers, this Bentley was bodied by Gurney Nutting in a style similar to that of her husband Anthony Gustav de Rothschild's Hispano Suiza.
Gurney Nutting's John Blatchley was given a money-no-object brief and came up with a sweeping close-coupled coupé in black and white that was a marked contrast to the more reserved Gurney Nutting offerings. Suitably impressed, the Vicomtesse approved the build, but it took so long to construct she lost interest and bought something else. HR Owen promptly sold it upon completion and, after 20 years, the car headed to the United States. It stayed there until the late 1990s, when journalist and commentator Simon Taylor brought it back to the UK. 
It was then treated to a four-year body-off restoration, which saw the transmission, chassis, running gear, wood body frame, aluminium bodywork, paint and interior rebuilt. It was then shown at the Pebble Beach Concours d'Elegance, where it won the Montagu Trophy for the most elegant car from Europe.
Since then it's taken a class win at Salon Privé and been used as a car to tour Europe, with several holidays to France. 
Power: 110bhp  Top speed: 100mph (est)  0-60mph: 15sec (est)
---
---