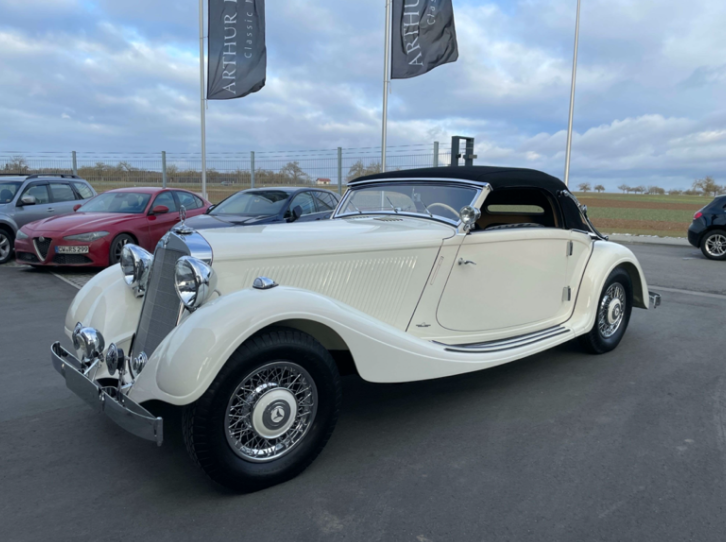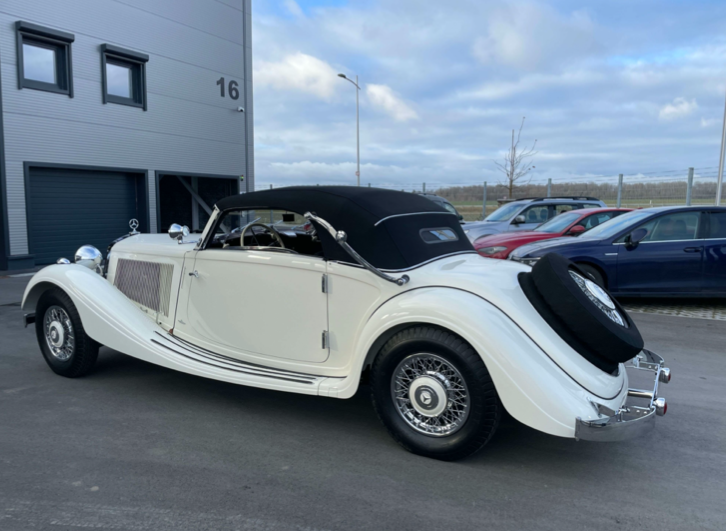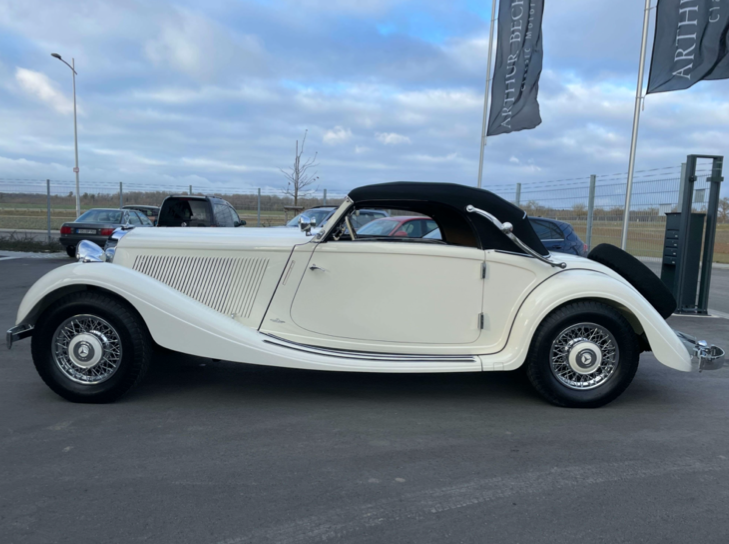 1935 Mercedes-Benz 290A W18 Cabriolet
Owner: Private Collection Hosted by: Gieves & Hawkes
The Mercedes-Benz W18 series arrived in 1933, replacing the Type 350/370 Mannheim series. It brought with it several innovative engineering features, such as hydraulic brakes, front suspension with a transverse leaf and coil springs, a coil-sprung floating rear axle and, initially, a 60bhp, 2.9-litre side-valve straight-six engine.  Factory designs included a four-door tourer, four-door saloon and four variants of two-door cabriolets and convertibles, with several seating suggestions.
The Cabriolet A, seen here, featured a body that sat 190mm lower than its fellow soft-top models in the range, and it was the most expensive car, too. In 1935 the compression ratio was increased, along with maximum power – to a heady 67bhp. This was marshalled to the road via the rear wheels and a four-speed manual gearbox with synchromesh on the top two ratios. Just under 7500 W18s of all body shapes were built between 1933 and 1937. 
This particular car was rescued from barn-find condition and painstakingly restored to today's standard. 
Power: 67bhp Top speed: N/A 0-60mph: N/A
---
---
---