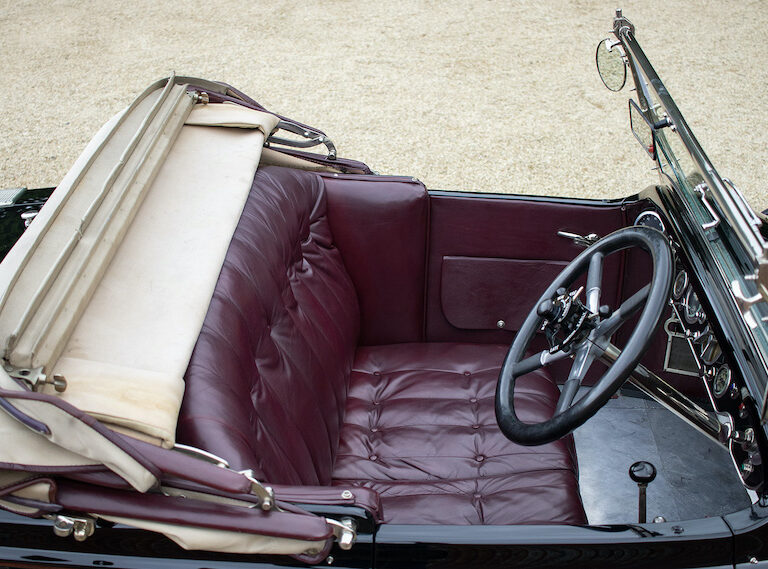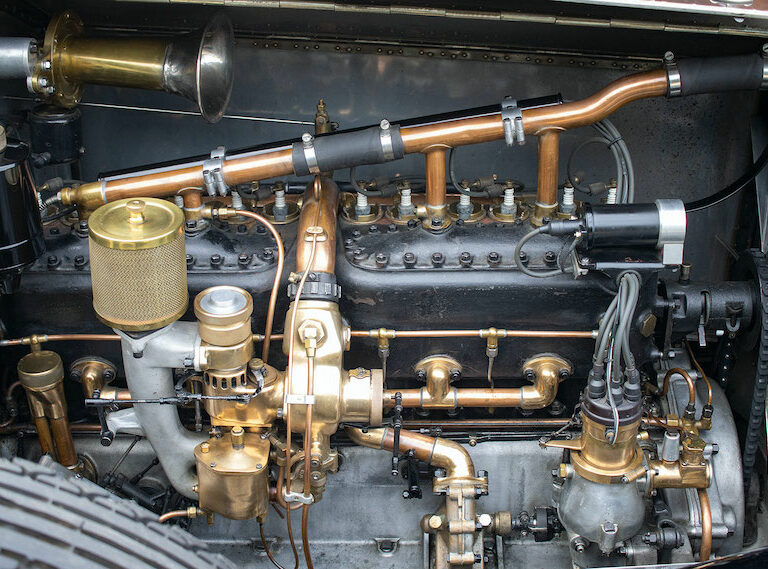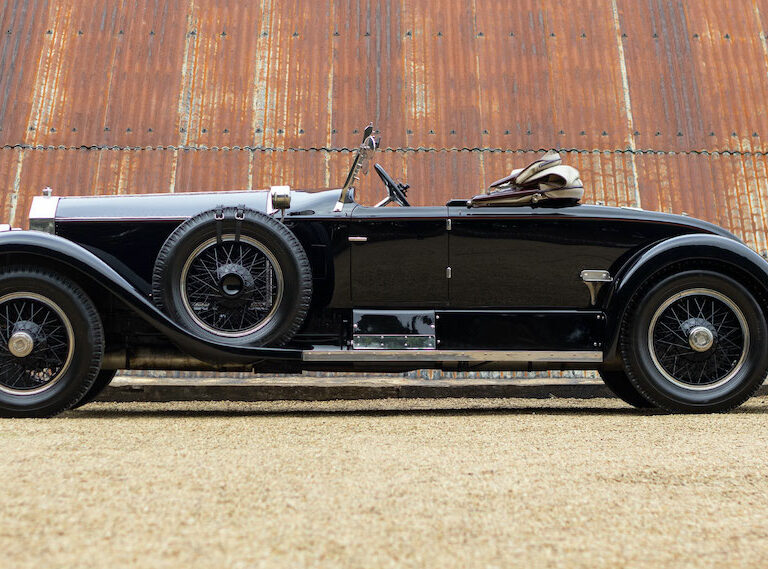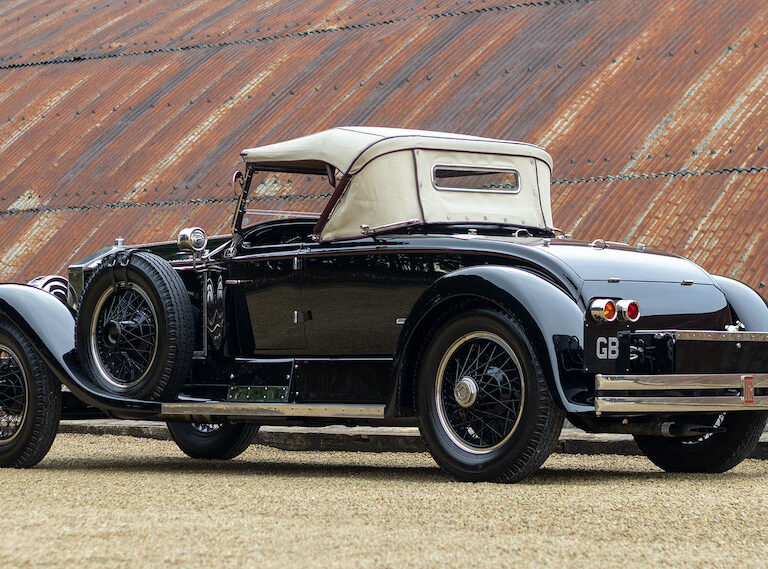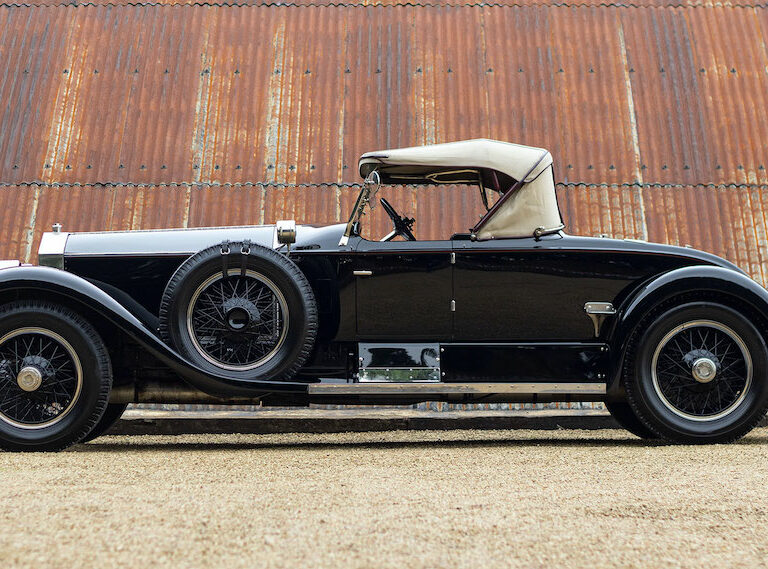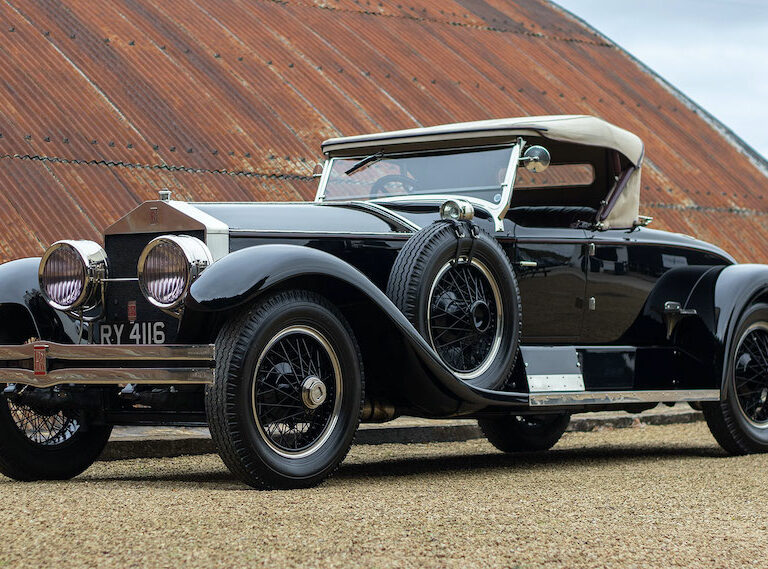 1924 Rolls-Royce Silver Ghost
Owner: c/o Ashton Keynes Vintage Restorations
This Rolls-Royce Silver Ghost Piccadilly Roadster is one of just four to feature coachwork by Merrimac. 
The Silver Ghost lineage is one of the most revered in Rolls-Royce lore, and contributed to the brand's reputation for making the greatest automobile in the world. The Silver Ghost name comes from Rolls-Royce 40/50hp, chassis 60551, reg AX201. Its colour and quiet engine gave the car its name, and it proved otherworldly during its 15,000-mile test run, which involved driving between Glasgow and London 27 times without fail. Silver Ghosts would also make their mark in motor sport, winning the Austrian Alpine Trial in 1913.
This particular car was built at Rolls-Royce's Springfield, Massachusetts factory for ER Campbell of the eponymous soup-producing firm. Delivered just in time for Christmas 1924, it's the sister car to that of Howard Hughes, which is the next body number along from this one. 
Mr Campbell kept the car for just three years, passing it on to Henry MacDonald of Long Island, New York, who'd keep the car until 1946. It would then pass through owners in Philadelphia, New Jersey and Michigan, before heading to the UK to enter the long-time stewardship of well-known classic car dealer Ivor Bleaney. 
Bleaney would keep the car until 2005, and after changing hands again, its next owner would commission a thorough restoration with P&A Wood. It was later sold by Classic Motor Hub and is now looked after by Ashton Keynes Vintage Restorations.
Power: 60bhp/75bhp  Top speed: 63mph  0-60mph: N/A
---
---