---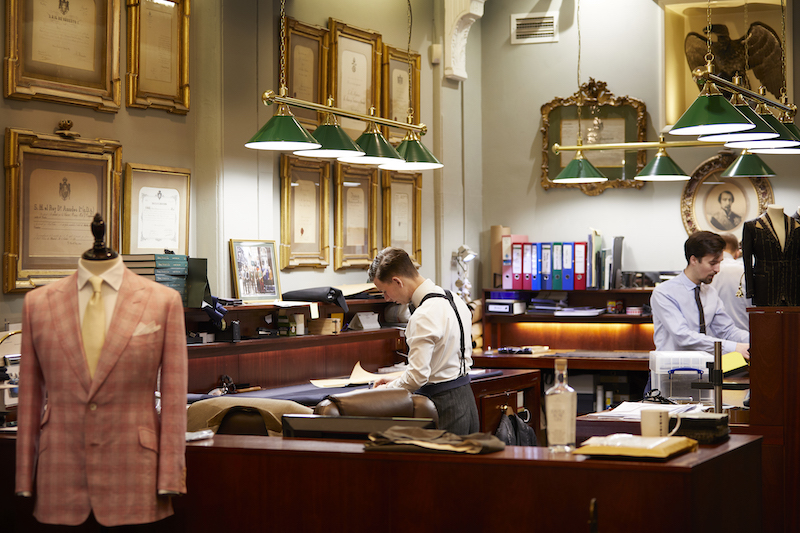 The tailors
There have been tailors on Savile Row since 1803, and they've clothed kings, princes, heads of state and celebrities ever since.
It was on Savile Row that Henry Poole invented the dinner jacket, or tuxedo, for the future Edward VII in 1860. Much more recently, the Row has featured in the Kingsman movies.
Now tradition meets cutting-edge design, and at Concours on Savile Row you'll be able to see historic patterns, current designs and fascinating cutting rooms.
View tailors